Ben Stokes to captain England in first West Indies Test, with Joe Root expecting birth of second child
Root will leave the biosecurity of England's Ageas Bowl training camp on Wednesday afternoon, also therefore missing the three-day intra-squad warm-up match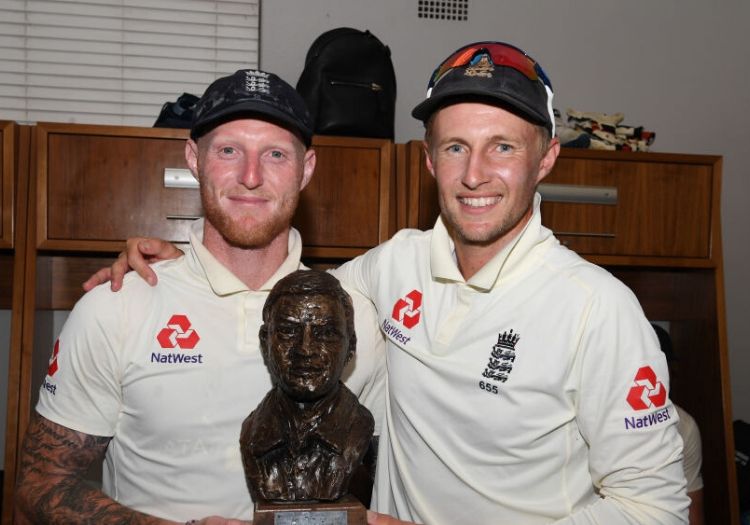 England captain Joe Root will miss the first Test of the three-match series against West Indies to be with his wife Carrie, who is expecting their second child.
Root will leave the biosecurity of England's Ageas Bowl training camp on Wednesday afternoon, also therefore missing the three-day intra-squad warm-up match.
He will then undergo a seven-day self-isolation period at home once he leaves hospital with his family, before re-joining the squad on July 13 and resuming leadership duties ahead of the second Test at Emirates Old Trafford.
Ben Stokes will step in as captain on a one-off basis, performing the role for the first time in England colours. Jos Buttler, who Stokes replaced as vice-captain when he was reappointed ahead of last year's Ashes series having first lost the post in the aftermath of the Bristol incident in 2017, will resume his position as second-in-command.
Speaking at the beginning of June about the possibility of this scenario presenting itself, Root backed Stokes to take over.
"I could see him doing a very good job," he said at the time. "One of his great qualities as vice-captain and as a leader is he sets the example. The way he goes about training, how he wants to bowl in difficult circumstances, the way he stands up in different scenarios with the bat – he drags people with him."
Stokes himself spoke on Monday about the likelihood. He reckons he last captained a side during his Durham Academy days in a game against Scotland Under-19s. He made a century that day but still came out on the losing side. Mark Wood also featured in that team.
"Even if it's only the once you can still say: 'Yeah, I've captained England,'" he said. "So, it's a huge honour to think about, and something I'm really looking forward to if the opportunity presents itself, but also at the same time I know I'm only stepping in to take over the reins for the one game because of Joe's personal situation.
"I'd like to think that I'd be quite an open captain and wouldn't want to just think that my way is the only way, because necessarily I don't think that is the best way to operate.
"Even if I am in charge, that's not going to change the way that I go about things in terms of how I influence the game, which is to try to make a positive effect with the ball or bat in my hand. I think no matter what I do in terms of choosing what to do in the situation, it will always be the positive route."
Save 30% when you subscribe to The Cricketer's print & digital bundle. £35 for 12 issues
Please ensure all fields are completed before submitting your comment!