Bees temporarily suspend play between South Africa and Sri Lanka for second time in three years
The players and umpires on the field were forced to lay low as the swarm of bees circled the outfield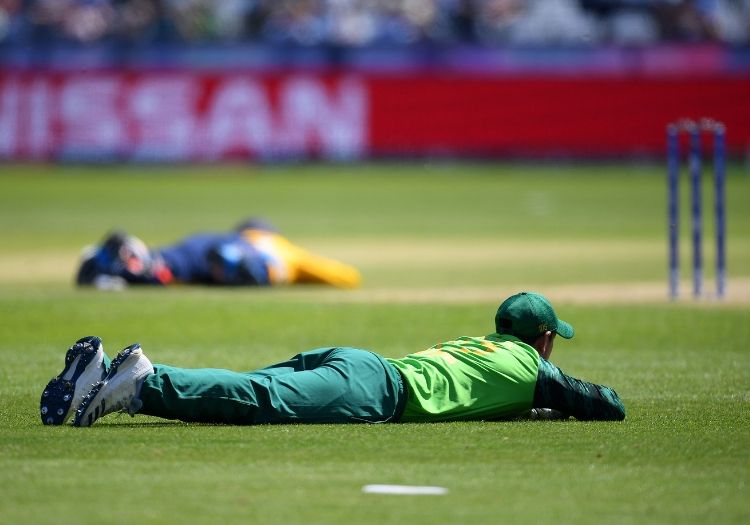 South Africa's World Cup clash against Sri Lanka was brought to a temporary halt - thanks to a swarm of bees that invaded the Riverside in Durham.
All of the on-field players and umpires were forced to take evasive action and lie on the ground after the flying insects came buzzing in above their heads.
The swarm of bees however seemed to be focused on the playing area, with none of the spectators required to take cover in the stands to avoid potentially being stung.
The incident occurred in the 47th over of Sri Lanka's innings, but play resumed a few minutes afterwards as Dimuth Karunaratne's men were bowled out for 203.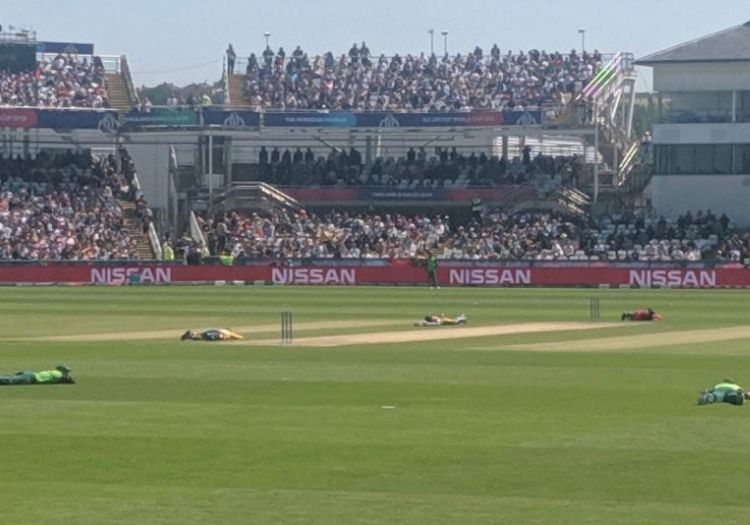 This was the second time bees have suspended play between these two sides
"Not one spectator was stretched or bothered, and yet all the players were on the ground," said former England assistant coach Paul Farbrace on Test Match Special.
"There must have been some people wondering what on earth was going on.
"If you're new to that game you'd go home going 'not only do they stop for a drink but halfway through the game they all lay down! Stressful game, cricket!"
This is not the first time that bees have interfered in proceedings between these two sides.
A swarm of insects were also unwelcome guests when they invaded the Wanderers Stadium when the two sides met in an ODI match in Johannesburg in 2017.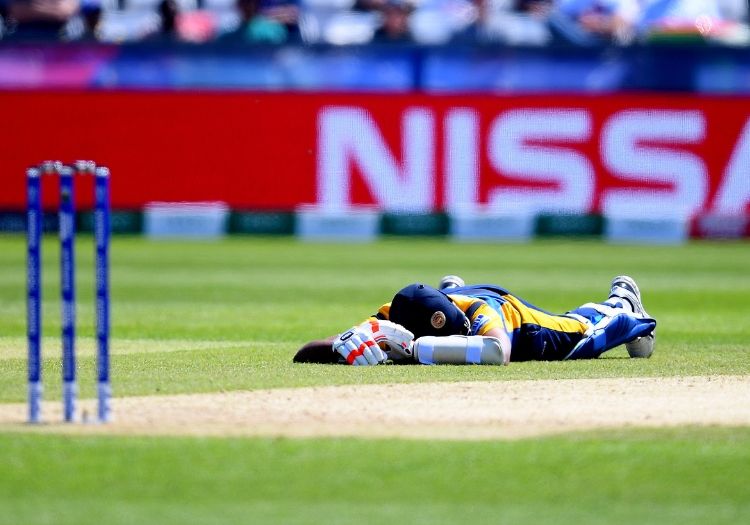 Suranga Lakmal was forced to take evasive action
Play was disrupted twice on that day before play was officially stopped for an hour as the groundsmen went to work and used fire extinguishers to try and disperse the bees.
No such drastic measures were required this time around, but it was an unusual occurrence for a cricket match in the north-east of England.
Our coverage of the ICC Cricket World Cup 2019 is brought to you in association with Cricket 19, the official video game of the Ashes. Order your copy now at Amazon.co.uk
Please ensure all fields are completed before submitting your comment!