Babar Azam can approach Kohli levels, says batting coach Grant Flower
Former Zimbabwe allrounder Flower believes Pakistan's star man could soon be matching the standards set by Virat Kohli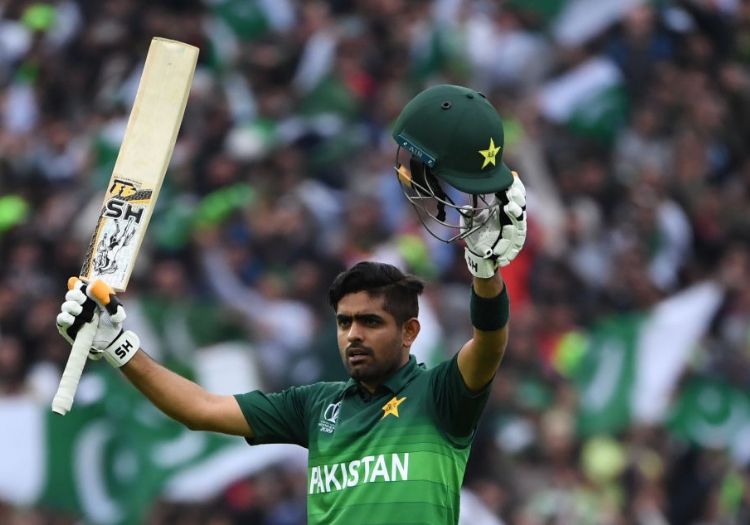 Pakistan batting coach Grant Flower thinks Babar Azam could one day be operating at the same level as Virat Kohli after his superb hundred kept Pakistan in the hunt for an unlikely World Cup semi-final.
Pakistan's dream of emulating their 1992 run to the World Cup trophy was kept alive with a six-wicket win over previously unbeaten New Zealand at Edgbaston.
And 24-year-old Babar was the centrepiece of the run-chase with a silky hundred, pacing Pakistan to their target of 238 in the final over.
"He's got Virat's hunger," Flower told reporters. "I think he could be [at Virat's level] somewhere in the future. He's definitely got the skill level. So if you practice as hard as he does, and he's got that hunger and the skills, then I can't see why not.
"He is very special. I believe he's going to be one of the best batsmen Pakistan have produced. And he's still very young. As long as he keeps his feet on the ground I think he will.
"Confidence-wise, this was definitely his best one. I've seen him get some hundreds on some very flat wickets. Taking nothing away from those hundreds, but this was a tough wicket, the ball was turning and [Lockie] Ferguson was bowling fast. And there was a lot of pressure because of the context of the tournament."
Babar's performance was all the more noteworthy as he was suffering with flu leading into the game, so much so that he did not hit any balls the day before the match.
"To be honest he'd had flu over the last couple of days, so yesterday was the first time that I've ever seen him not hit any balls before a match. He came to the nets, but he didn't practice. He usually has two hours in the nets hitting balls.
"I took him to the indoor nets this morning. He asked specifically as he hadn't hit any the day before."

Flower, the former Zimbabwe allrounder, has been Pakistan batting coach for more than five years, and the relative drop-off of quality Pakistani batsman has surprised him during his time in the role. He says he has to keep working with the batsmen on their decision-making, while not dampening their natural flair.
"I'm surprised there are not more quality batsmen. When I played against Pakistan there were bucketloads coming through. I think it's the domestic structure. From what they tell me there isn't too much coaching done domestically. They have to think on their feet at international level.
"Fakhar [Zaman] is a bit different to everyone else, he's got a different role to play. His technique is a bit different to everyone else's. We want him to go out and express himself, but we also want him to learn from his mistakes. But you also want that freedom. So you have to find a balance. We have some fairly frank conversations, but you never want to take away the natural flair of Pakistan batsmen. You want to make little strides."
Pakistan are now well in the hunt to creep into the top four – possibly ahead of England – and their last two group games are against winless Afghanistan and fellow challengers Bangladesh.
"The first part of the tournament didn't seem like it, but there's pressure on some of the top teams. After today it definitely puts us in a good position, though our first few games won't help us."
Our coverage of the ICC Cricket World Cup 2019 is brought to you in association with Cricket 19, the official video game of the Ashes. Order your copy now at Amazon.co.uk
Please ensure all fields are completed before submitting your comment!