Australia there for the taking as India look to bounce back after England tour
TOM EDWARDS: If there was ever a time for India to finally win a Test series in Australia, and maybe even the T20 or ODI series as well, now is it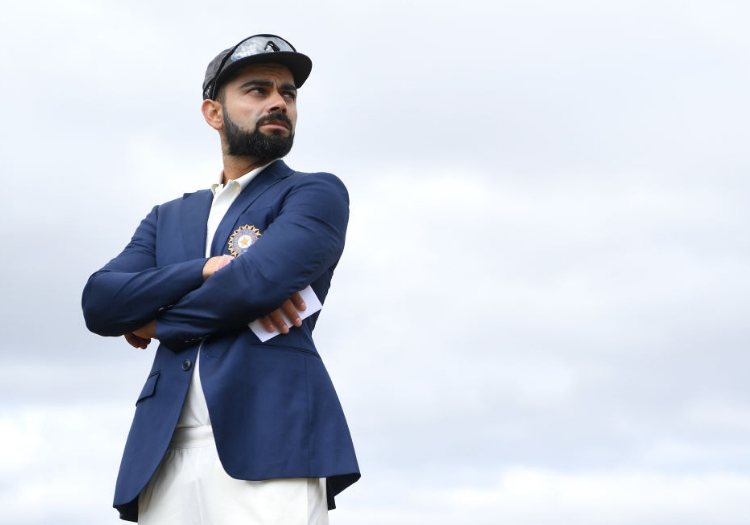 With Australian cricket still going through an existential crisis that has left their cricket team performing as bad as it ever has in recent memory, this could well be the chance for India to win a Test series in Australia.
India's record in Australia, in all but T20 cricket, is not great. They have failed to ever win a Test series, and have only ever managed to win five Tests of a possible 44. In ODI cricket they have won 11 of a possible 46 matches – a little bit better, but still not great. 
The Land Down Under has, it is fair to say, not been a happy hunting ground for the Indian cricket team. However, if there was ever a time for India to finally win a Test series in Australia, and maybe even the T20 or ODI series as well, now is it. 
Since Cameron Bancroft was caught putting some sandpaper down his trousers during a Test match between South Africa and Australia at Cape Town, Australian cricket has been in something of a quandary. 
They have not won a Test match since then, they have set a new record for the most consecutive ODI losses in Australian cricket history, and they have managed four T20I wins from a possible 11 matches – three of which came against Zimbabwe and the U.A.E.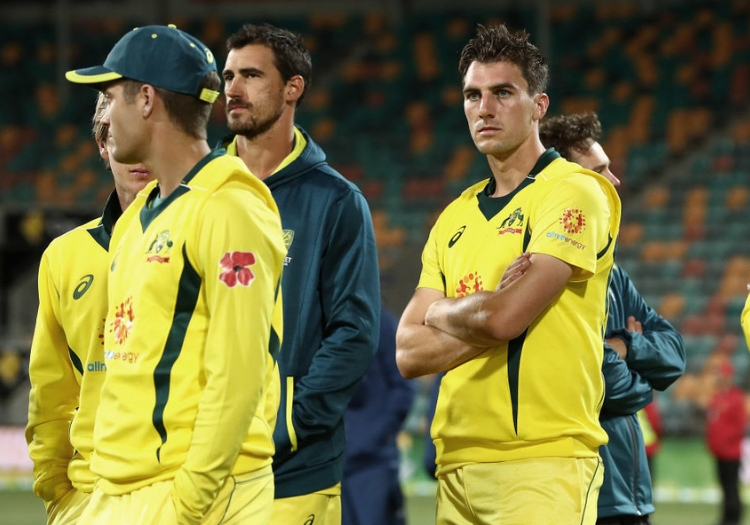 Australia lost seven consecutive ODI matches
They have, to say the least, been lacking something. Though there have been motions towards changing the 'culture' of the team and Cricket Australia as a whole with a policy of 'Elite Honesty', whatever that is, Tim Paine and his team have not yet been able to translate that into good performances. 
Admittedly, since the South Africa series they have only toured the UAE, and they did manage to hold out for a heroic draw in their first Test against Pakistan where Usman Khawaja stepped up to the plate and scored a remarkable 141. However, the aforementioned ODI record they have managed to accrue is an indicator of where Australia are right now. 
Despite the seeming emergence of Khawaja, the absence of Australia's two best batsmen Steve Smith and David Warner, who are currently banned for their part in the ball-tampering scandal, has been glaringly obvious. Australia's batting is just simply very weak right now.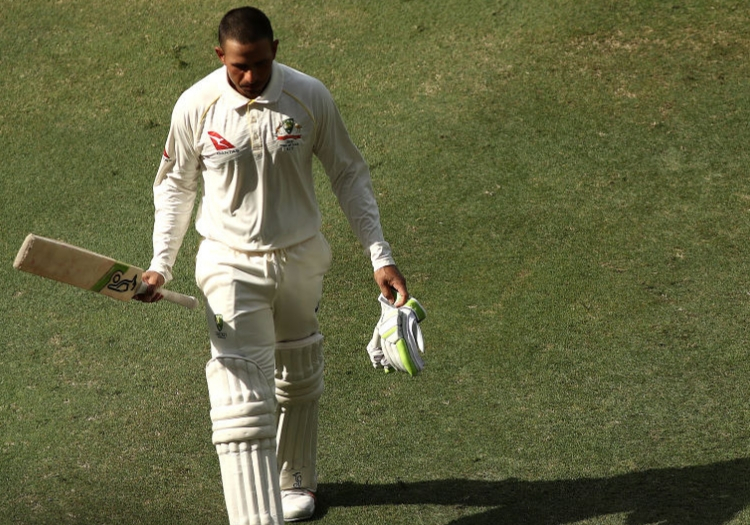 Usman Khawaja scored 141 in the UAE
India, despite losing in England over the summer, curiously might be in stronger position than they were before that series.
India went into the England Test series in 2018 with the hosts sweating a little bit over what might happen. England had, after all, only managed to draw against Pakistan in their two-match series earlier in the year, which had come off the back off a dreadful winter in which they had failed to win a single Test during a tour of Australia and New Zealand. 
As it was, England managed win quite comfortably 4-1, but were it not for a Sam Curran 63 in the first Test at Edgbaston, it could have been all so different. 
India's issue in England was that Virat Kohli, and maybe Cheteshwar Pujara, were the only batsmen who turned up. Kohli finished as the highest run scorer in the series with 593 runs, and made two centuries. There were fears going into the series that their batting might be too reliant on Kohli, and those fears were well-founded.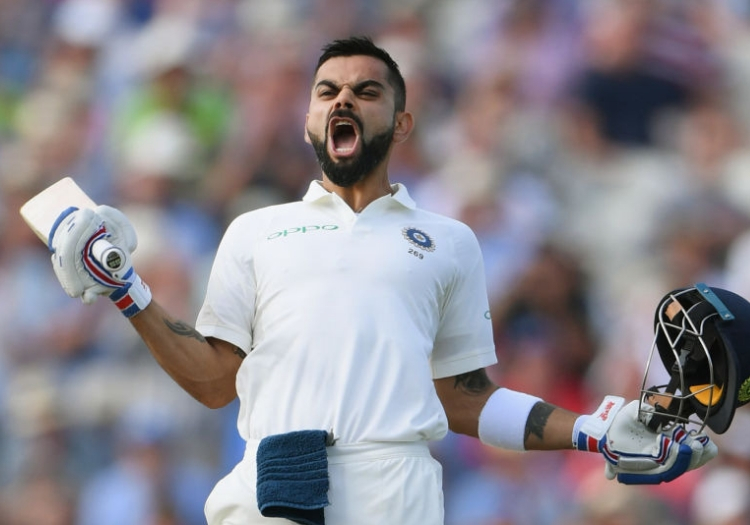 Virat Kohli was the leading runscorer in the Test series against England
They did, however, show their bowling attack, particularly their seamers, are a force to be reckoned with – and that was without their star fast bowler Bhuvneshwar Kumar. 
The attack which finished up as Ishant Sharma, Mohammed Shami and Jasprit Bumrah bowled fantastically throughout the series. How Shami ended up with only 16 wickets at an average of 38.87 would be beyond most onlookers, and Sharma bowled with an incision he has shown all too rarely. The emergence of Bumrah and the awkward angle he generates is also another good headache for the Indian selectors. 
There spin duo of Ashwin and Jadeja are already accepted as the best in the world, and now they have a pace attack to back them up.
Without Smith, Australia simply do not have a batsman to match Virat Kohli. India, on the other hand, appear to have developed a bowling attack which could rival that of Australia's, and it might just be the reason why they could finally do it in Australia.  
Please ensure all fields are completed before submitting your comment!