Cricket against the clock and Broad's second coming... ASHES TALKING POINTS
NICK HOWSON AT OLD TRAFFORD: Did England ensure Australia will keep the urn on day two and how could the sport help itself?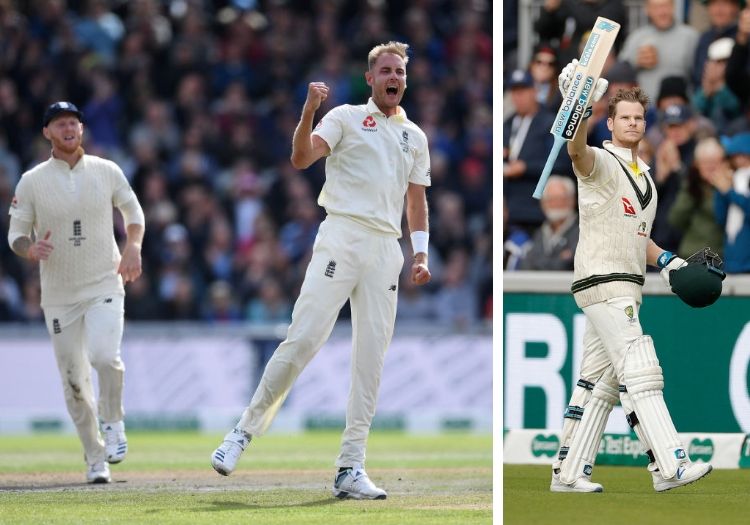 Sun stops play
Any fears the ineptness of the opening exchanges at Old Trafford would bleed into day two were realised just three balls into the second morning in Manchester.
It was a bright and warm start and bar the radar showing some blotches of weather, a largely uninterrupted day lay ahead. Or so we thought.
The first three deliveries from Stuart Broad to Steve Smith was among the most eventful of the match to date to not involve a beach ball.
There was a renewed testiness to the England seamer. He found the edge from the first delivery, the second beat the bat and the follow-up was patted down to safety by a bewildered Smith.
Whether it was an attempt to disrupt Broad's flow or because he was genuinely perturbed, Smith then demanded the game be halted to address a Sky Sports van - whose windscreen was reflecting sunlight into his eyes.
A white towel was spread across the glass but was almost removed immediately thanks to the vehicle's wipers, before finally being put in place. It was an altogether vaudevillian episode in-keeping with the tone of the match.
The only consistent theme across this summer has been the unnecessary disruptions with all forms of the game suffering. Individuals whose jobs are to ensure the game runs without a blemish are too busy watching, and those playing are too often guilty trying to cause a delay.
Attracting new eyes and ears to Test cricket is made all the more difficult when a day cannot pass without an unnecessary delay. How to keep people engaged and interested when crisp packets, clean windscreen and inflatables can stop play? Attention spans are shorter than ever, and cricket isn't helping.
Retirement not imminent for Broad
It was not unfair to conclude that this summer might have been Stuart Broad's final salvo in the England Test team. Prior to the series, he had played in four of the last seven Tests - two of which came in dead games in the series.
With Jofra Archer preparing to make his international red-ball bow, Chris Woakes becoming an increasingly prominent figure and James Anderson remaining as important as ever, finding a place for Broad going forward appeared problematic.
Broad spent much of the winter remodelling his run-up, shortening his approach to around 20 yards to help improve his rhythm and accuracy. Alongside some obvious benefits, reducing the distance he travels to the crease will also temper the toll lengthy spells will have on his 33-year-old body.
The changes have paid dividends against Australia with 17 wickets at 26.58. Broad's stranglehold over David Warner, a batsman who likes to dominate an opponent, has been particularly impressive.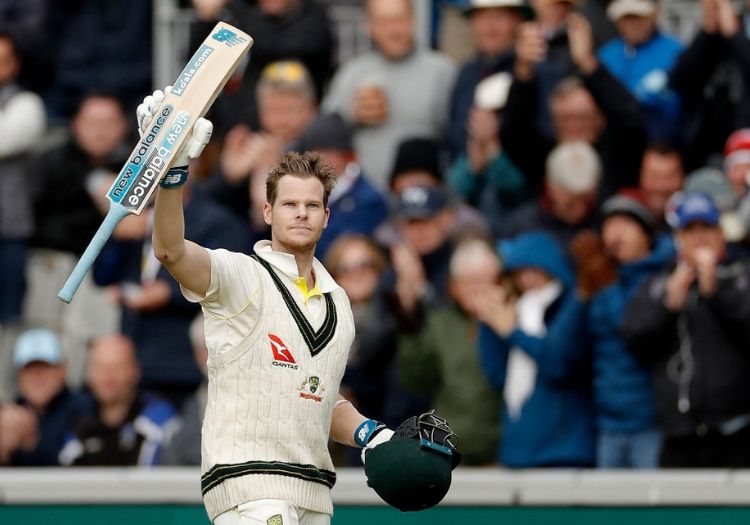 Steve Smith passed 200 for the third time against England
In only four home series compiled of three Tests or more has he recorded a better average. Perhaps most importantly he continues to bound to the crease with the same enthusiasm as during any of his 131 Tests, seemingly galvanised by the pressure on his position rather than crippled by the fear of losing it.
Even amid the ferocious competition, such dedication is evidence the Nottinghamshire man is not yet ready to give up his place - and his success proves it has worked. Improving on perfection is one of the biggest hurdles that face elite sportspeople, but Broad has shown himself willing to develop and learn.
With an average and strike-rate in New Zealand and South Africa - where England go this winter - better than his career figures he will surely have a role to play in the immediate future, particularly given the caution over Anderson's fitness and Archer's workload.
Though he will be 34 during the series against West Indies next June there is another month until the next batch of Tests against Pakistan scheduled for the end of July and August. And with the landmark of 500 wickets in his eye-line, England could yet hang on to their second-most proficient bowler ever.
The session which (probably) saw the Ashes won and lost
Given how Ben Stokes embarrassed dozens of journalists and pragmatic at Headingley, pre-empting England's downfall in this series is fraught with danger. But if indeed the Ashes are lost in Manchester, then it was during the middle session of day two where they truly evaporated.
Tim Paine was dropped twice. The Australia captain's place in this side is on the precipice but it has been handed a lifeline by the multiple chances he was afforded at Old Trafford.
The first came as he edged Broad to second slip where Jason Roy got both hands to it but couldn't cling on. The new ball was only 13 overs old when Sam Curran then dumped the ball onto the turf when Jofra Archer lured Paine into a miss-timed pull.
Jack Leach then went from superhero to villain when he finally caught the outside edge of Steve Smith, only for replays to reveal that he had overstepped in the process. Ben Stokes initially chucked the ball into the ground in celebration, almost as if he knew what was to follow. Smith meanwhile would make England regret their shortcomings.
The threatening clouds which on day one dumped rain on the surface were for once skirting around the venue. England stared at them leeringly, willing for the heavens to open. But they did not.
And when Stokes gingerly left the field with a shoulder injury a miserable two-and-a-half-hour session was complete. The allrounder would return but everything that could have gone wrong for Joe Root's team, did.
This England team wear their emotions on the surface. The highs are euphoric and the lows are seemingly the nadir of their existence. The dejection was perpetual, palpable even. The crowd, though distracted by inflatable watermelons, knew it, and so did their opponents. They must improve their poker face.
It might not have been the passage of play which confirmed that Australia will retain the Ashes but when we look back and search for defining moments, this period surely summed up this duel between England and Australia better than most.
Please ensure all fields are completed before submitting your comment!