Alastair Cook named on Greatest Sporting Moment of 2018 shortlist for goodbye hundred
Cook will be up against England's historic Commonwealth Games gold medal in netball, the senior men's team's penalty shootout victory over Colombia, Tiger Woods' first tournament victory in five years, and Tyson Fury's recovery from two knockdowns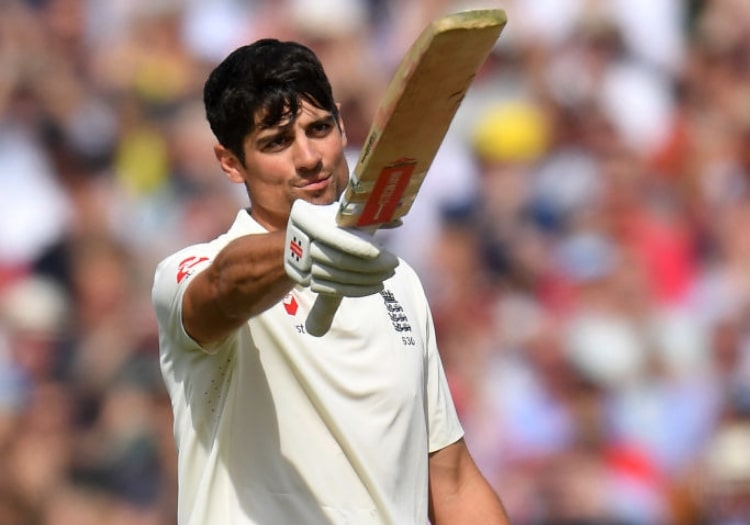 Alastair Cook's farewell century at The Oval has been shortlisted for the Greatest Sporting Moment award at BBC Sports Personality of the Year 2018.
The former England captain's superb ton in his final innings for his country sparked a two-minute standing ovation from a full house in south London.
It was the second of three standing ovations for Cook that day, the first coming when he headed out to the wicket in the morning and the last when he was finally dismissed, caught behind for 147.
Such was the significance of the occasion, it is one of just five memorable sporting moments shortlisted by the Beeb.
Cook will be up against England's historic Commonwealth Games gold medal in netball, the senior men's team's penalty shootout victory over Colombia, Tiger Woods' first tournament victory in five years, and Tyson Fury's recovery from two knockdowns in his controversial draw with Deontay Wilder in Los Angeles.
Fans can vote for their favourite moment via the BBC's website.
The award, which is appearing for the first time in the SPOTY programme, will be handed out at the presentation ceremony on Sunday, December 16. The show will be broadcast live on BBC One from 7pm.
Please ensure all fields are completed before submitting your comment!