PAUL EDWARDS: At the age of 31 Shantry is starting again. In March it will be a year since he bowled in a match
At some point this summer a young, second-team county seamer will see a cricket ball smack into a batsman's crease-bound pad and will pivot to claim his prize. The umpire will assess the appeal on its simple merits but he will recognise the enthusiasm and hope in the bowler's eyes only too well.
Less than two seasons ago those emotions were emblematic of his own commitment and he will never forget those days. So if he turns the appeal down, our umpire may do so with sympathy or perhaps a consoling smile. And Jack Shantry will have taken another tiny step in his new career.
At the age of 31 Shantry is starting again. In March it will be a year since he bowled in a match. Last June he listened to the unanimous judgement of a doctor, a back specialist and a physiotherapist and announced his retirement from the game he loves beyond reason or measure. He probably knew what was coming. The days of risky injections in his lower spine were over. His friends in cricket, some of whom he has never met, were sad but also a little relieved.   
"It was a wear and tear injury that I'd managed throughout my career, but it had got to the stage where it was affecting day-to-day activities like bending down or getting in and out of the car," he said.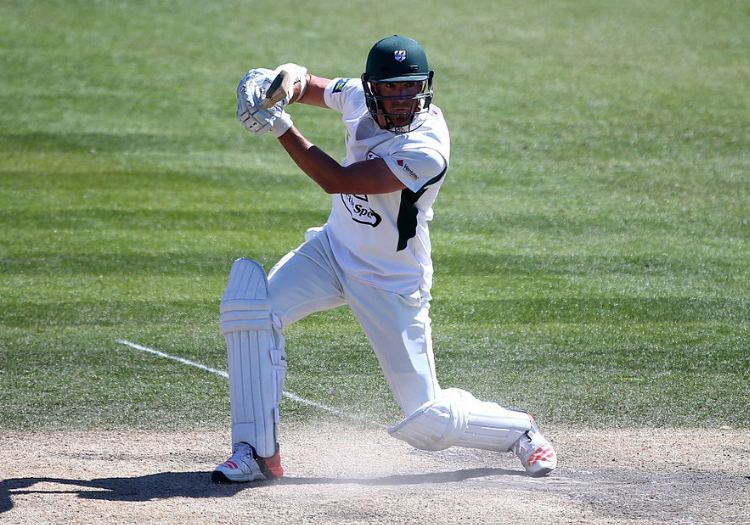 "It was easy in that I knew I was making the right decision but it was far from easy to move from being a player to being retired many years before I was hoping to. That's an ongoing process and until I find full-time employment in another sphere, I'll always be looking to replace that."
Some folk may think it remarkable that Shantry enjoyed 10 years as a professional. The contortions some bowlers perform when delivering a cricket ball make positions in the Kama Sutra look like a pensioners' aerobics class. Shantry's delivery stride attracted comment from the moment he first turned up for a trial with Worcestershire. But where others saw an action which Jack's brother, Adam, described as "a cry for help", Steve Rhodes, the county's then-director of cricket, saw discipline and desire.
This left-arm seamer did not overstep the crease and he knew what he was doing with the ball. What was also impressive, if a tad deranged, was his decision to drop out of Manchester University two years into an English Language degree in order to pursue a career in cricket. As ever with Shantry, the commitment was total.
A decade later, that desire to make the most of skills which were routinely under-estimated had earned him 266 first-class wickets and a couple of thunderous hundreds which will be toasted for as long as those who saw them retain their marbles. But statistics were only one reason why Worcestershire supporters took to Shantry.
"It's well documented that I wasn't always the most naturally talented player but I made up for it with my preparation and concentration"
Those sitting in the Basil D'Oliveira Stand saw a cricketer whose love for the game was as pure and vulnerable as their own. He raged, sometimes very audibly, when things went wrong; he exulted equally loudly when they went well. It all reminded one of Neville Cardus's description of the great England fast bowler, Tom Richardson: "His bowling was wonderful because into it went the very life-force of the man – the triumphant energy that made him in his heyday seem one of the Nature's announcements of the joy of life." 
Even an indirect comparison between two such bowlers may have the cynics sneering again but they probably did not see Shantry take 10 Surrey wickets in September 2014. Had they done so, they would understand. Jack's back may be in tatters but no one ever doubted his heart.
All the same Shantry knows that playing for Worcestershire is part of his past. He is adjusting to a new life, one in which the assistance of the Professional Cricketers' Association has been invaluable. Fitness remains a professional requirement but only insofar as it ensures he maintains his concentration while standing and watching every ball of a day's cricket. (Anyone who thinks this is easy should try it.) Shantry is particularly thankful he took the PCA's advice to develop other interests in the off seasons.
"The back injury has limited my gym work but I stay active," he said. "With umpiring you have to stay on your feet for six or seven hours every day and that does call for a certain level of fitness. The international umpires tend to be the fittest as well; the first thing that goes when you are not very fit is concentration.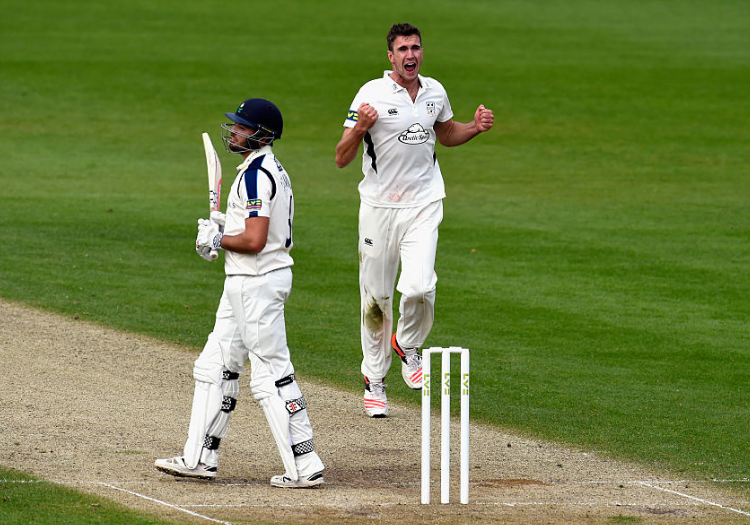 "And the PCA are an enormous help. We have personal development officers – Worcestershire's is Lynsey Williams – and she has been fantastic. They tell you throughout your career that it might end sooner than you expect, that you're not in control of your own destiny. That was certainly the case with me, as it is for many cricketers, my brother included."
The coming year will be eventful for Shantry in other ways. On February 15 his testimonial was launched with a dinner at New Road and everyone attending the event received a copy of Shantry's Match, which celebrates that 2014 game against Surrey when his 86-ball century and 10 wickets rescued Worcestershire and ensured their promotion. (Full disclosure: I am editing this publication.)
There will also be a dinner at Lord's in October and Jack hopes it will be possible to arrange a match between Shropshire, the county of his birth, and Worcestershire, the county to which he pledged his loyalty. Surmounting all that, however, is his marriage to Sofie on May 4.
And there is a new career to build. Shantry admits there were times last summer when he felt sorry for himself and slumped around the house. But then the sympathy dried up and he realised it was time he started playing the cards he had been dealt. There are still gloomy days but he is coping with the fact that his winters no longer revolve around Malvern College's indoor school.
"Those sitting in the Basil D'Oliveira Stand saw a cricketer whose love for the game was as pure and vulnerable as their own"
"I'm going to throw myself into umpiring and build up my experience as quickly as possible," he said. "That's the closest thing to the pressure of competitive sport and it's something I'm passionate about. I've enjoyed speaking to umpires and they always seem to be very knowledgeable. Concentration is vital and I always felt that was a strong part of my game.
"It's well documented that I wasn't always the most naturally talented player but I made up for it with my preparation and concentration. I hope that will stand me in good stead. There's nothing worse than injustice, that boiling-hot rage when a decision goes against you. I feel passionately about getting things right and umpiring is something I've been minded towards for a number of years."
But it will be very different. Shantry is entering a profession in which his best decisions may hardly be noticed unless he eventually joins the first-class list and does televised games. The effervescence which so often encouraged the crowd at New Road must be replaced by calm judgement and the ability to placate cricketers whose temperaments resemble his own. He also knows, as does every good umpire, that he will make errors. 
"Coping with failure is a massive part of professional sport," he admitted. "Batsmen fail more often than they succeed and as a bowler there were plenty of times when I was hit out of the ground. Any high-level performer has to accept they are going to have bad days. I have immense respect for the top-level umpires and there is definitely a huge mental aspect to their work."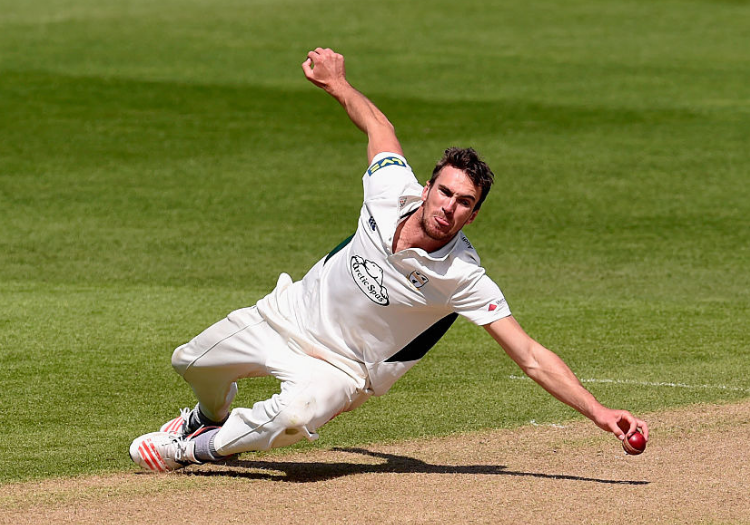 He is being careful not to get ahead of himself. After all, Shantry has not yet stood in a county 2nd XI match and so he will also be doing some media work and coaching at Shrewsbury School. This is a new world. But he knows he can go into the dressing room at Worcester and see friends for life. It's just that he won't be pulling on that No.11 shirt any more.         
"I think my body appreciates the rest," he said. "This is the longest I've gone as an adult without bowling. I'm missing the thrill and the competitiveness of it and the fact that as an athlete you've honed your whole life upon a certain set of skills. I'll always miss that and I'll be regretful that I didn't achieve all I wanted to. But my back is thanking me."
I think you know the gratitude extends more widely than that, Jack. It is felt by supporters at New Road who remember your double-teapot when you did not get the two slips you wanted and your illimited joy when a plan worked perfectly.
But there is appreciation from followers of other counties, too. They watched you play and understood there was nothing you wanted from life but a green field, your mates around you and a ball in your hand. They will not forget those days either.
This article was published in the March edition of The Cricketer - the home of the best cricket analysis and commentary, covering the international, county, women's and amateur game
To subscribe for just £44.99 per year, click here