Toby Roland-Jones can be long-term replacement for Jimmy Anderson or Stuart Broad, says Angus Fraser
JAMES COYNE: Roland-Jones, 31, suffered a double stress fracture of the back in April 2018, ruling him out for the rest of that season, but Middlesex director of cricket Fraser says his pace spearhead is looking strong ahead of the summer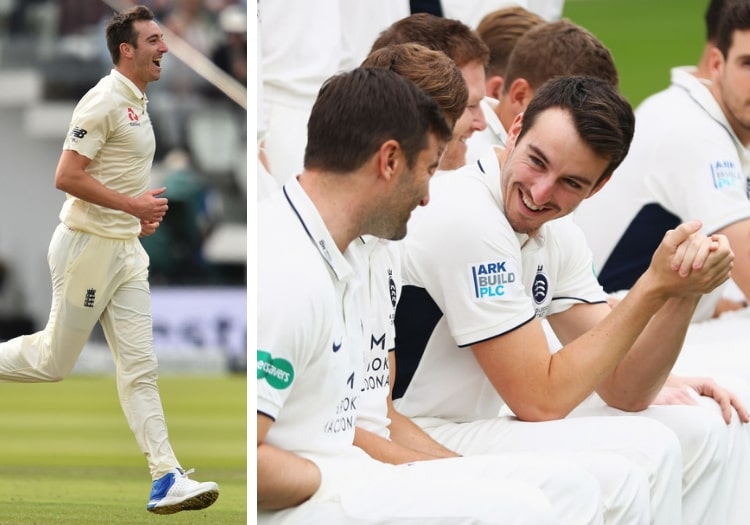 Angus Fraser hopes that a fit and firing Toby Roland-Jones can emerge from the chasing pack to establish himself as the long-term replacement to Jimmy Anderson or Stuart Broad in Test cricket.
Roland-Jones, 31, suffered a double stress fracture of the back in April 2018, ruling him out for the rest of that season, but Middlesex director of cricket Fraser says his pace spearhead is looking strong ahead of the summer in training at La Manga and in the marquee at Merchant Taylors' School, Northwood.
Fraser told The Cricketer: "I'm no longer an England selector, but one of the objectives when I became one was to find a long-term replacements for Anderson and Broad. And I wouldn't say that anyone has jumped out yet to grab that.
"Yes, there are some decent fast bowlers who play a slightly different role – Olly Stone, the Overtons, Mark Wood and people like that – but if you are looking for a high-quality seamer in the Anderson or Broad mould, then Toby fits that bill. If Toby can bowl well at the start of the season, who knows what might happen?"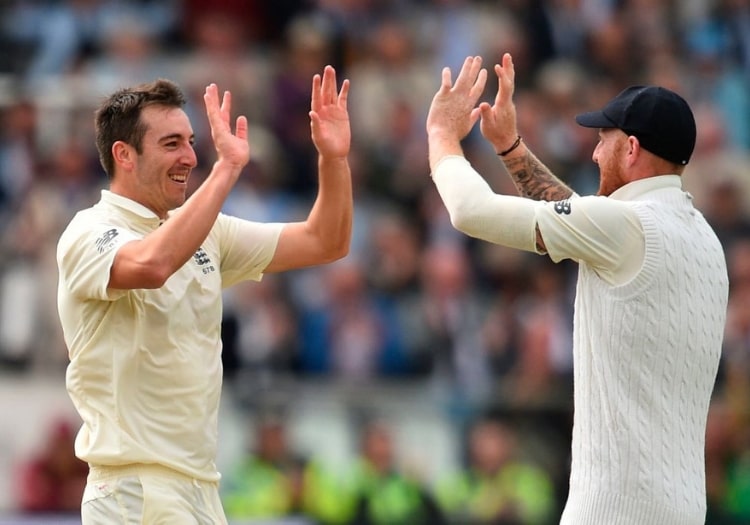 Toby Roland-Jones is fighting fit after a long injury lay-off
First, though, Middlesex need Roland-Jones, who is in the last year of his current contract, to help in their effort to climb out of Division Two of the Championship. They struggled for momentum last year and finished a disappointing fourth. Although there are three promotion spots available this year, the task may not be all that much easier, with Lancashire, Sussex and Worcestershire all likely to be challenging to go up.
"We missed Toby hugely last year. Not only is he a fine cricketer but he's such a strong and huge personality to have around the dressing-room. It would be a huge for us – like a new signing, really.
"Everything's going well. His shoulder was a bit sore in a couple of occasions, because he hadn't bowled much for a while, but his back – which was the reason why he was out – was fine. He seems strong and he's in a very good place."
There is also a sense that Middlesex's cause – especially in the Championship – is not always helped by the number of outground matches they play compared to most other counties, due to Lord's crowded fixture list.
This summer Middlesex will play seven games away from Lord's in all formats – at Radlett, Merchant Taylors', Uxbridge and Richmond – and will not play a Championship match at HQ between June 5 and September 10.
And their record on outgrounds is patchy: Middlesex have won just one in 14 home Championship matches away from Lord's over the last 10 seasons, and none at all at Uxbridge since 1995. It was there in 2017 where Fraser famously wielded the pitchfork to help dry the ground, in an attempt to prevent Middlesex's relegation.
Fraser said: "We play more outgames than anyone, I would suggest. Some of the players like some grounds more than others; we have better records at some than others.
"I think the members enjoy getting out to the outgrounds, because it feels a bit more personal and you can get closer to the action, rather than 3–4,000 rattling around Lord's, which holds the thick end of 30,000.
"Whilst it's nice to get out there, there are good things about it, and some that make it a bit more challenging. Sometimes you might lose your home advantage, because you as well as the opposition are finding out what the pitch is like."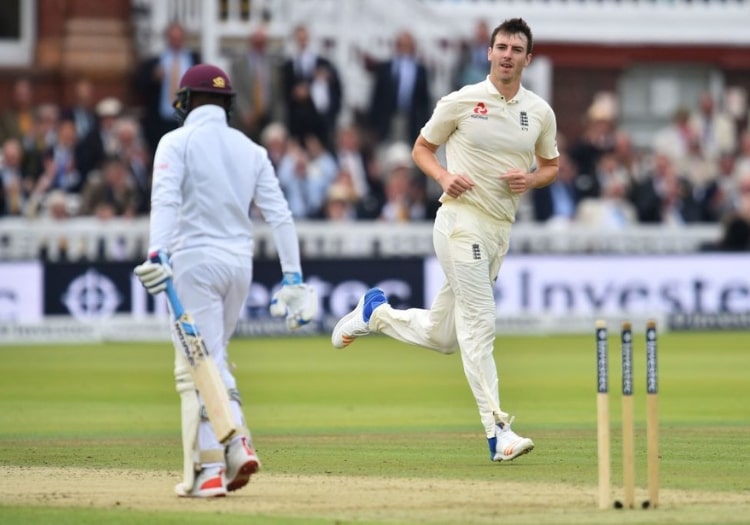 Roland-Jones is set to lead the line for Middlesex this season
This has led to Middlesex investigating the possibility of acquiring a second ground somewhere in London, which would allow them to have a more permanent space for training and playing. Richard Goatley, the chief executive, is looking "at a couple of" sites. It may not be an existing ground – but it will "definitely not be a big relocation".
Fraser said: "We're still looking at that. People think 'it's Middlesex leaving Lord's'. It's not. We obviously want to play every game we can at Lord's, and will continue to. Why would you not want to play here? We get spoilt to death in the dressing room, and it's one of the great sporting arenas.
"The reality of the situation is – with this new 100-ball competition, two Test matches, Twenty20 – all of a sudden there's only so many pitches [on the square] and you get pushed a bit further out for each of the matches.
"Lord's can only accommodate so much cricket in the summer. It means we have to go out, as do the 2nd XI, and there's a cascade effect through the system which means we very much need our outgrounds.
"At times we have to go begging and borrowing for facilities. Luckily we've got some very accommodating clubs and schools which have some very good facilities, and who really bend over backwards to help us.
"But the desire is to have greater control over what we do, to be hosting three or four first-team games at this new venue, and have it a practice facility too, and for our 2nd XI to play some games there.
"It's just a question of Middlesex not being buffeted around London a bit – which has always been the case. It's nothing new. So we're not looking for sympathy.
"But in this modern era professional sides feel they should have one base where they train regularly and they can put their feet under the table a bit, have a spot in the dressing-room, a locker and things like that."
Please ensure all fields are completed before submitting your comment!