Nick Gubbins: "When cricket matters too much, inevitably you're more tense and things go wrong"
SAM DALLING: Gubbins has little interest in reveling in personal glory. He's more concerned with righting the wrongs of the recent past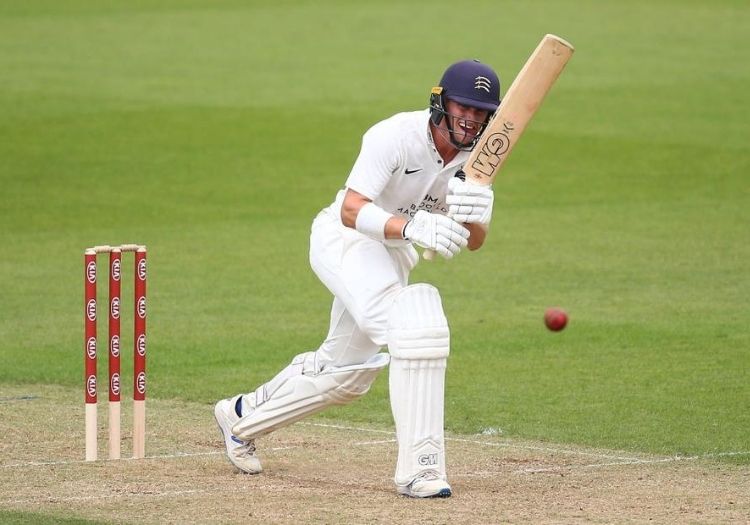 A 17th century Englander might have used gubbins to describe odds and ends – assorted paraphernalia of little to no value.
Ask the Surrey bowling attack of late July and early August 2020 and they'll tell you Gubbins means something quite different.
Over the course of a week, the bowlers toiled away without reward. Had it been a boxing match, the referee would have intervened. The bout would have been stopped. Dismissed three times, yes. But the sucker punch was the 352 runs he racked up. It's a batsman's game.
Three figures in the warm-up clash was a taste of things to come: 192 and 60 at 126 a go. Not bad for the opening round of the Bob Willis Trophy. He'd have taken it this time last week.
Any tinge of disappointment at falling just shy of a second career double ton, will have been surpassed by the joy of victory in the London derby. Middlesex were up and running.
Gubbins has little interest in reveling in personal glory. He's more concerned with righting the wrongs of the recent past.
"Having won the toss and batted it was important to get big runs in the first innings and thankfully I got a few," he tells The Cricketer.
"From there on in we were able to drive the game. Having spoken about trying to start games well that was the most pleasing aspect.
"It helped settle the nerves in the changing room going into the rest of the four days with quite a young and exciting side.
"As a club we've got an opportunity to win the title again – that's the way we see it. It's been frustrating being in Division Two for the past few years and we haven't played good four-day cricket.
"Hopefully we can take that momentum forward. We haven't suddenly solved the puzzle with one game but it's a push forward in the right direction."
The first round of the competition is done and dusted. Praise be – any form of cricket seemed unlikely at one point.
Only four more to go. The County Championship on heat. Monopoly, travel style. And with so few games, there's little margin for error. No time to fall behind the eight-ball. Sights set on a full-house of wins.
With only two group-winners progressing to the showcase five-day event at Lord's, even five from five might not be enough.
So how do you push for results when draws are notoriously frequent? Simple; positivity, control and patience.
"We knew we were playing the long game and that if we controlled the game for four days, we would get our rewards," he says.
"I think you saw that this week with the way we played our cricket and declared in both innings, particularly in the first when we hadn't batted our 120 overs.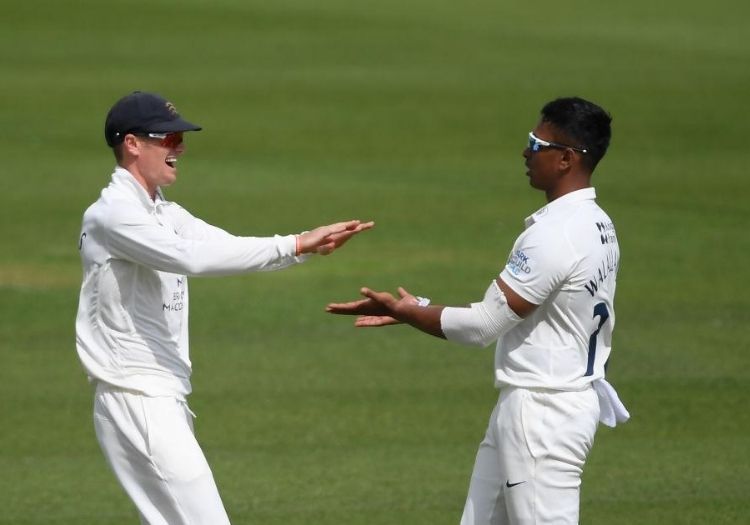 Middlesex earned a terrific win over Surrey
"We did that to move the game forward and we got our rewards after tea on day four for that positive intent.
"You can't win the game on day one or day two. We've placed a real emphasis on starting games well and being in the driving seat to win late on day four having driven the game for three days.
"You don't want to fall into the trap of trying to win in day one. If you control the game, things will happen towards the end of it."
Gubbins himself epitomised strapping in for the long haul at the Oval. The left-hander sucked in precisely 68 overs during the Surrey clash and looked in fine touch.
Little sign of his troubles of recent seasons. His career to date has been curious. Cast your mind back to 2016. He was an England batsman in waiting. 1,409 runs at 61.26 with four triple figure scores. The result? The title headed to Middlesex.
Only Keaton Jennings racked up more runs that season, and it took him four more knocks. As it happened, all the talk of an international call-up was just talk and it was Jennings who got the nod later that year.
In an alternate reality, Gubbins continued his purple patch and cemented a place in the England side. That didn't happen. His form dropped off a cliff and Middlesex crashed out of the top tier. Both his and his county's struggles have continued ever since. But there are signs that the Midas touch might be returning. And he puts that down to discovering what's important in life.
"I've made a few minor tweaks and am thinking positively about how I can go about my batting," he reflects. "Perspective is always key in every form of life, not just cricket.
"I took steps this winter to look at more mindfulness and read up on various things. That's helped. When cricket matters too much, inevitably you're more tense and things go wrong.
"It's about taking moments in your day to slow down a bit, realise what's important and getting out to do the things you enjoy rather overthinking cricket.
"For me that's going out to play tennis with mates the night before a game rather than sitting in and watching Netflix."
While runs are his stock in trade, Gubbins is also keen to have an impact with the ball this summer.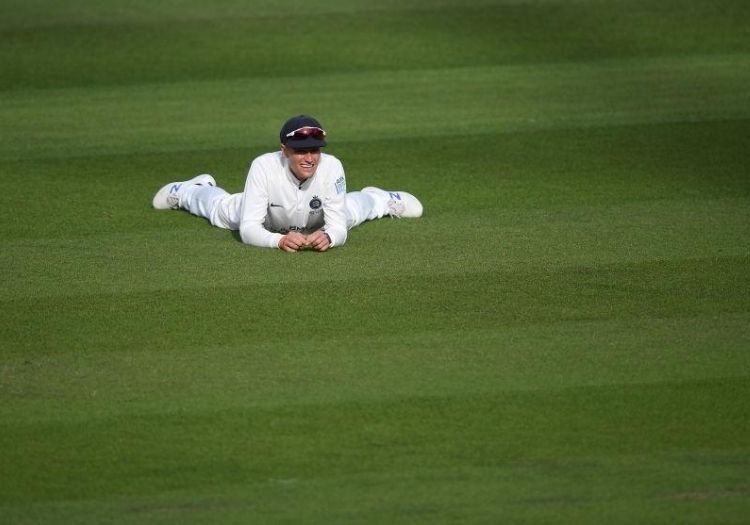 Nick Gubbins made a fine hundred in Middlesex's win
He spent the winter in Australia working hard on his part-time leg-spin and is itching for the chance to show he's got that in his locker.
But there's an obstacle; another member of the batsman's guild is ahead of him in the pecking order. Former England opener Sam Robson is the boy of the moment. Chucked the ball late on day four, he turned the contest on its head. A battling draw for Surrey was on the cards. A Robson double-wicket maiden later and the bookies had a new favourite.
Gubbins heaped praise upon his teammate and is hoping his chance to shine will come later in the T20 Blast.
"I've looked to add that string to my bow and hopefully that can bring me some success later in the summer," he adds. "I've been bowling a lot of practice and a bit in the warm-up game.
"It's coming out pretty well, but I see myself bowling more in white-ball cricket as Sam Robson seems to be bowling like Shane Warne at the moment! He gives it as big a rip as anyone I've ever played with or against.
"He's got the odd absolute jaffa in him and as with any part-time leg spinner, they tend to pick up wickets with their worst deliveries. Whenever he comes on, he creates chances. That's why he's a bit of a golden arm."
Before the Bob Willis Trophy kicked off, much of the talk surrounded how much the world has changed in the past six months.
Little sign of that in SE11. It was case of same old same old as far as Middlesex were concerned. For the 14th straight season Ireland test star Tim Murtagh spearheaded their attack.
The veteran turned 39 during the match and celebrated by doing what he does better than anyone else on the circuit: taking wickets.
Batsmen around the country have been waking up in cold sweats for years at the prospect of facing the metronomic right-armer.
Seven wickets in the victory over Surrey – including a five-fer on the final day – took his Middlesex tally 707 in red-ball cricket. What he lack's in pace, he more than makes up for in other ways. And there's little sign of him slowing down.
"He is one of the great characters of county cricket and one of the greats," Gubbins says. "He could walk up to the stumps and land it on a sixpence.
"Even on the flattest of tracks he extracts movement. I'm never quite sure how but I said to him he can play for another five years bowling off two steps so look forward to him playing as a 44-year-old.
"It's a master at work. It's a privilege to watch – we are very lucky to have Tim Murtagh in our side."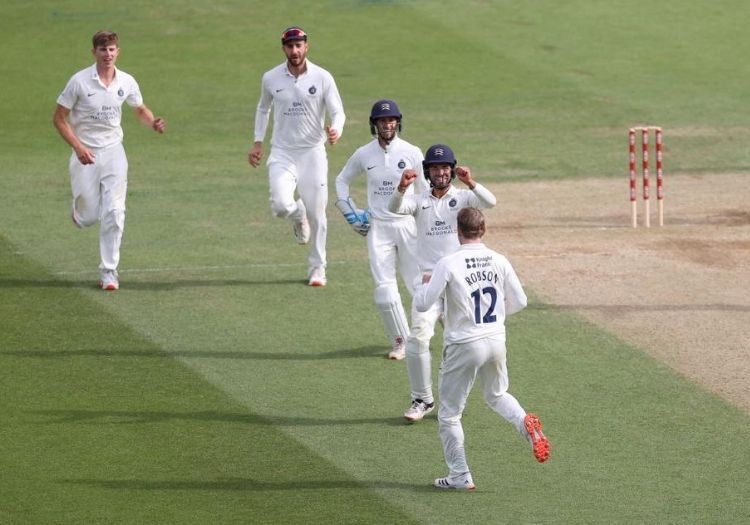 Sam Robson took two match-changing wickets at the Kia Oval
A man at the other end of his Middlesex career is Thilan Walallawita.
The 22-year-old from Colombo impressed on debut, picking up a wicket in each innings with his tidy left-arm spin.
Walallawita is a popular member of the dressing room and has been prolific for the club's second team for the past few years. 164 wickets since 2015 saw him rewarded with a rookie deal at the start of the year and Gubbins is delighted that his work ethic is finally paying dividends.
"Thilan is as hard a worker as anyone," he says. "I'm sure he won't mind me saying this; as well as doing all the training he's worked night shifts at petrol stations over the past few years in order to help him make a living when he wasn't signed with Middlesex.
"He's bowled an exceptional number of overs for the second XI and taken hundreds of wickets. He fully deserves his chance. He's such a nice guy and I'm just thrilled he's made his debut and performed with it."
It's early days but the new first-class competition is already gathering momentum. With spectators unable to take up their usual seats, counties are turning to other means to bring the game to the masses.
Live streams are the talk of the town, with supporters able to view the action through a host of new angles. There's even a slow-motion camera. Chalk and cheese compared to 2019's offering.
The fans clearly think so, with both Surrey and Somerset seeing viewing figures hit the hundreds of thousands.
And Gubbins is all for bringing the domestic game into the 21st century – even once the turnstiles are reopened.
"Anything that can help boost the domestic game should be invested in," he adds. "All credit to Surrey and Somerset – they are leading the way in terms of online streaming.
"As well as masses around the world, all our friends and family in England and the fans as well can follow it closely despite not being at the ground.
"Moving forward I think in terms of boosting the game it is a great avenue to invest in for each county.
"It's an amazing service that brings every county game right to your doorstep as a cricket lover."
For unrivalled coverage of the county season, subscribe to The Cricketer and receive four issues for £15
Please ensure all fields are completed before submitting your comment!