Why are they still doing it wrong? T20 franchises have yet to get their heads around player recruitment
DAN WESTON looks at the reasons why T20 cricket teams sign players who are unlikely to succeed in their particular competition, while frequently ignoring those who would actually give their side a shot at success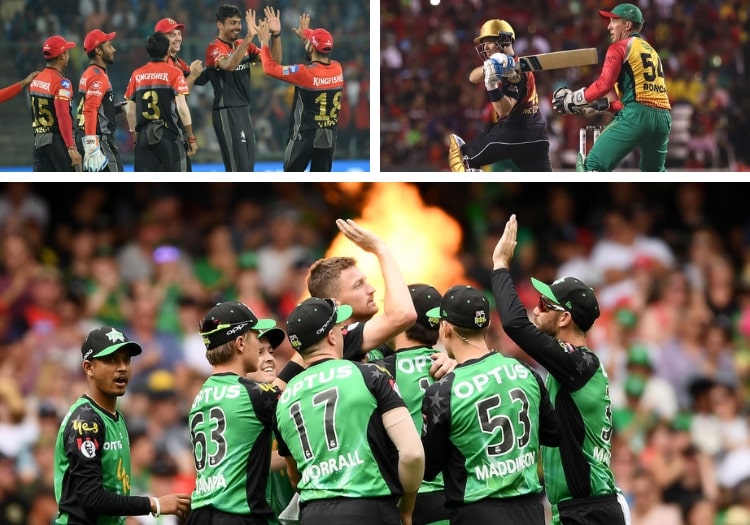 T20 cricket as a format is now over 15 years old but many teams around the world are still to understand the player skill-sets required and the various drivers for team success, or implement them in their recruitment.
With this in mind, analyst DAN WESTON looks at the reasons why T20 cricket teams sign players who are unlikely to succeed in their particular competition, while frequently ignoring those who would actually give their side a shot at success.
A lack of actionable data in the public domain
Cricket is full of largely meaningless statistics, extending even to scorecards and player databases. Why, for example, are maiden overs recorded for a T20 bowler, when they're as likely as finding a needle in a haystack? Why are the minutes of a player's batting innings recorded, when it has little relevance, or even any interest to any reader of the scorecard?
Performing a survey of responses would almost certainly yield an answer relating to tradition. 'That's how it's always been done'. Essentially, someone, many years ago – possibly hundreds  - decided that a scorecard should comprise certain elements, and that's how they've continued to be. 
For T20 in particular, record-keeping used needs an overhaul. Useful and actionable data such as batsmen vs bowler match-ups, and batsman data for facing either pace or spin bowling should be absolutely standard. While several companies and individuals have created their own databases of more usable data, the issue of it not being in the public domain will constrain its utility.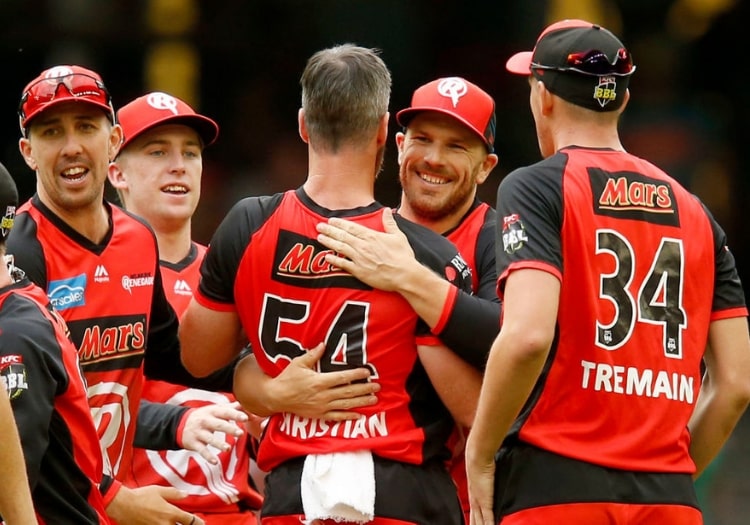 Melbourne Renegades, the Big Bash champions
Too much trust in ex-players in decision-making roles, and not enough trust in analysts
For T20 cricket, I have developed what I call the '60-40' rule. In any league where all teams have a level budget (as most franchise leagues do), getting this edge on the opposition means you are doing an excellent job (or they are doing it badly). All a successful coach can do is qualify from the group stages - a 60 per cent win rate will almost always do this - and then put themselves into a position where they are 60-40 to win a knockout match. The rest is simply down to variance. 
However, some 'renowned' coaches - mostly, if not exclusively, high-profile ex-players - fall considerably short of this ideal scenario when looking at their win rates, and it is difficult to understand why their services are consistently demanded by T20 franchises throughout the world. 
There have been very few examples of non-players either coaching, running recruitment or becoming general managers of T20 franchises to date, probably due to the skepticism of franchise owners to trust someone who 'hasn't played the game'. 
While analysts are frequently employed by cricket teams, their impact is often rather limited.  In many cases, they are simply used to build a ball-by-ball database of each match.  Some might be trusted to have some impact in recruitment decisions, perhaps by building a player database, or try to develop in-play strategies by looking at player strengths and weaknesses.
Even in this latter case, however, there is a fair distance between developing such strategies and their adoption on the pitch or in the auction room. For this to occur, captains and coaches also have to buy into the input of analysts, which is far from guaranteed, and then have the ability to think clearly in a pressurised environment. With this in mind, it's probably fair to suggest that the impact of data, and analysts, despite the good work of many researchers and writers online, is yet to have a dramatic impact into the cricket world.
Biased 'eye-test' from decision-makers
As with any sport, cricket has its fair share of players who are easier on the eye than others. It is vital that decision-makers are not seduced by aesthetically pleasing players instead of those who are more effective.
A player such as Benny Howell - a T20 specialist whose data is superb across various tournaments, and someone who should be on the radar of all T20 franchises - who is either a medium-pacer or a fast spinner, is unlikely to generate as much attention as someone like Aaron Summers, whose extreme pace has already earned him several features on high-profile websites (and quite strangely, a PSL deal as an overseas player, despite barely featuring in professional cricket in his native Australia).
It is likely that franchises were seduced by Summers' pace, despite little track record in the format, and perhaps also a lack of understanding of the drivers of success in the PSL as a competition in isolation. This is a league where teams should prioritise signing overseas batsmen given supply and demand disparities between quality domestic batsmen and bowlers.
Human psychology and recency bias
The human mind has a propensity to remember more significant events than routine occurrences, and this can quite easily be demonstrated with cricket selection. Would a player be remembered more if he scored 100/10/10 in three innings, as opposed to 40/40/40, purely because he scored a memorable century despite the two averages being the same?
Recency bias can also be aligned with this, with the global calendar playing a huge part. The IPL auction often comes shortly after the Big Bash, giving Australian players who have performed well in their domestic T20 event a huge boost - their recent strong displays will be fresh in the mind of IPL franchise decision-makers. Likewise, historically, the BPL draft has frequently come shortly after the T20 Blast season, giving English players opportunities in Bangladesh, despite the vastly different skill-sets required to succeed in the varying conditions of the two countries.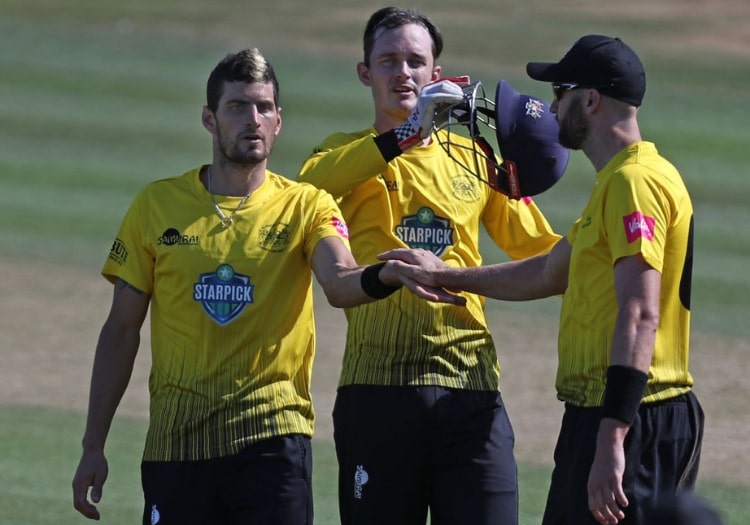 Benny Howell has not got the recognition he deserves in T20 cricket
Player exposure
Most T20 major leagues around the world are now televised in full, with one exception - the T20 Blast in England. Each team in the Blast plays 14 group matches but for some counties only a few matches are likely to be broadcast live on TV around the world. This gives English players less opportunity for international exposure than rivals from other countries.
Certainly, there are a number of English players who my data indicates are either better, or no worse, than players plying their trade across the world in various T20 leagues. Harry Gurney is a good example - why did it take overseas franchises so long to understand the asset he could be, despite his numbers being excellent across numerous years? 
Two English players who are yet to be signed by overseas T20 franchises are Jack Taylor and Lewis Gregory, and both have expected data which compares extremely well to a number of T20 franchise regulars who play similar roles. However, the current format of the T20 Blast reduces their chances of exposure throughout, leaving quite a lot of low-profile talent still awaiting their chance overseas.
Compare this to the Big Bash. This tournament is acknowledged throughout the industry for being extremely well marketed and, naturally, every match is televised live around the world. The knock-on effects of this are witnessed by the sheer number of Australian players playing in leagues around the world.  Are they all better than those English players who don't get signed? Are Ben Cutting or Marcus Stoinis much better players than Lewis Gregory? My numbers, at least, don't particularly advocate the Australian solutions.
Marketing purposes
Quite simply, some players sell more tickets and team shirts, and yield greater off-pitch revenue than others. Will a team choose a slightly better low-profile player who offers little in this regard, or a worse high-profile player who they can make off-field income from? I am sure there are at least some franchise decision-makers who will choose the latter option, with owners also frequently seduced by big names as an 'ego-driven' signing.
This is also relevant when discussing 'local' players, with teams frequently wishing to sign players who are based in their region to help identify with supporters.  If it is well known that you want a particular player, it allows rival teams to manipulate your strategy. For example, if I am bidding for a team at the IPL auction and I know a certain franchise is desperate for a given player because he's from the local area, it should be basic strategy to bid up their price and make them overpay. 
In an English context, this is likely to manifest itself in the first draft for The Hundred as well. Let's hypothetically suggest that the Nottingham-based franchise will be interested in Alex Hales and Harry Gurney - it might be a viable strategy for rival franchises to select these individuals if possible before Nottingham get the chance to, in an attempt to scupper their strategy and force them to sign worse local players.
Desire to win matches and tournaments
In a very financially evolved sport like soccer, there is an obvious desire from management, players, supporters and owners for teams to win as many matches as possible. The implications are clear - if managers fail to win enough matches, they will face the sack, with irate supporters often calling for their dismissal in advance. It's a similar position for players, although their commercial value ensures they will be sold to another club instead of being sacked. Either way, if they are perceived to be underperforming, they will inevitably be jettisoned.
Furthermore, in soccer, owners - who mostly have no impact on recruitment or team selection - have a low tolerance for failure, and this is understandable given the financial incentives for success.
In the Premier League, for example, a team benefits from around £2m for simply achieving one higher league position.  Any team who qualifies for the Champions League group stages has a participation bonus of over €12m, with considerable subsequent bonuses for performances. It is completely natural for owners - who obviously derive financial benefit from success - to be intolerant of failure.
The situation in cricket is rather different. Big-name, ex-player coaches are recruited despite having little managerial or coaching experience or with mediocre win-loss records, and both owners (who often have much more impact in recruitment and selection decisions than their football counterparts) and supporters appear considerably more tolerant towards poor results than their equivalent in soccer. In addition, there is little in the way of success-driven prize money and no equivalent of the Champions League for successful teams to be rewarded.
With this in mind, it is evident that there really isn't as much incentive for teams to maximise their on-pitch performance as some other sports. Some leagues are even set up to develop cricket in certain nations, and there's an argument that some perceive this to be at least as important as results, in some cases.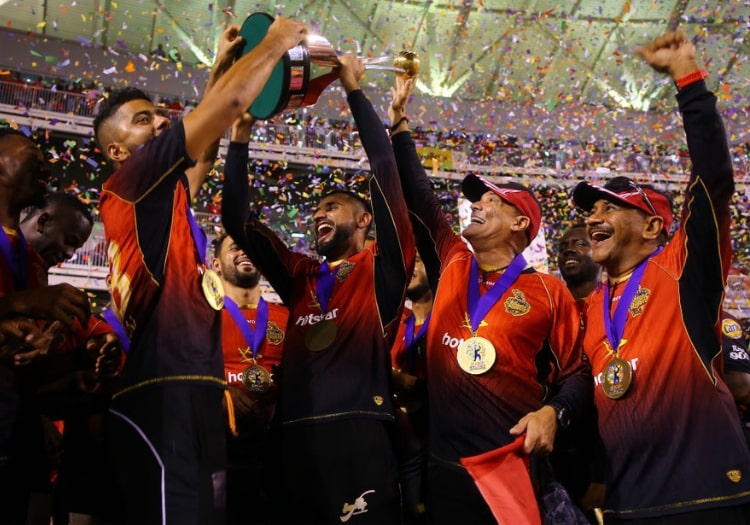 Trinbago Knight Riders celebrate their CPL victory
Personal relationships
During my dealings with teams, it is absolutely evident that they perceive player personality to be a key element of player recruitment. From the perspective of preferring to have good characters around the dressing room as opposed to more troublesome individuals, this is absolutely fine, but coaches signing their favourite players or nationalities is a more questionable strategy.
With hundreds of players to choose from in drafts and auctions, it is much easier for a coach to recruit someone that they know, as opposed to going the extra mile with researching positional rivals, some of whom could quite conceivable be able to yield better results. 
In addition, agents frequently have the ear of coaches and owners. Without wishing to name names, there have been some bizarre signings from some franchises, which I rather suspect were agent driven.
Furthermore, considering that TV commentators often admit to having never seen certain players - even international players - play before, it is far from inconceivable that T20 franchise decision makers also have no idea who some players are in drafts, or their strengths and weaknesses. In some cases, these same commentators actually work with franchises!
Issues with understanding the transition between different competitions and various formats
From an individual player perspective, players are frequently signed for overseas leagues in markedly different conditions than where they made their name. How many English batsmen - historically used to pace-friendly conditions - have been signed for BPL or PSL franchises after performing well in the Blast, despite there being little or no evidence that they will be able to cope with the slow, spinning pitches in the subcontinent? It is not difficult to understand why many of these batsmen have not been successful. 
There's a similar issue with Australian players in the IPL, particularly bowlers. My previous research has indicated that for the majority of years in the IPL, Australian bowlers have produced worse data than other overseas bowlers, yet they are still regularly recruited by franchises.  Several logical arguments could focus on IPL teams overvaluing Big Bash performances, and Australian bowlers finding the different conditions in India more of a challenge than those in their home country.
This can also be the case between various domestic competitions. For example, my data suggests that there are some players in English county Second XI T20 teams who could quite conceivably make the step up to the T20 Blast, but I'm unconvinced that many T20 Blast coaches appreciate that the gap between the two teams isn't quite as big as perhaps many perceive. In India, there are various T20 competitions, with the IPL naturally at the peak. I don't think that most teams understand the difference in level between the IPL and lower league, such as the Tamil Nadu Premier League, and I believe that there's a rather large market inefficiency there.
We can also look at cross-format selections as well. Frequently, players are signed by T20 teams due to their performances in other formats, with a good example being Sam Curran's IPL acquisition by Kings XI Punjab for a massive 7.2 crore (around £790,000). My perception is that this was largely due to Curran's excellent performances in Test cricket against India in the summer, as opposed to any statistical evidence that he's a world-class T20 performer at this stage in his career. While I do expect Curran to be a strong player eventually, it is difficult to justify such a high price tag and using an overseas player berth when looking at his T20 data in isolation. 
This was also in evidence with Indian domestic players as well in the recent IPL mini-auction.  Ishant Sharma and Mohammed Shami were just two examples of players who it is difficult to justify as acquisitions based on their relatively recent T20 data alone. However, they are members of the Indian side in other formats, which makes them high profile domestic players.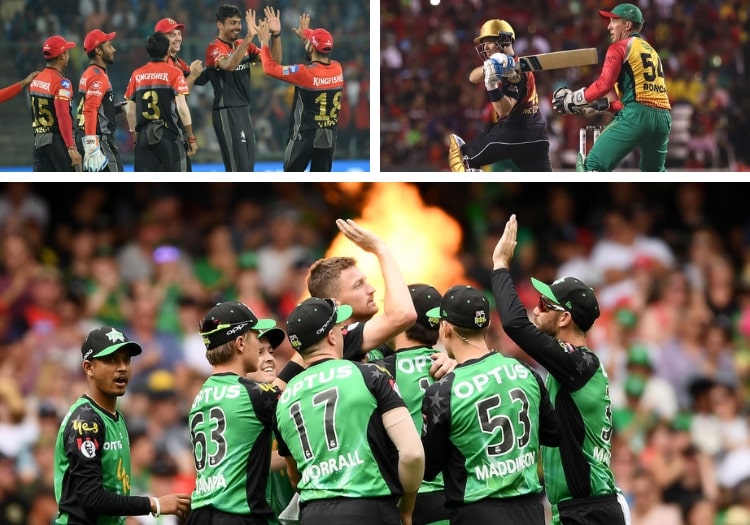 The art of player recruitment has still to be mastered by T20 franchises
Failure to understand what drives team success in T20
Team composition and balance is naturally also a critical driver of success. For many years, most analysts will argue that batsmen have been over-prioritised and relatively expensively priced in auctions and drafts, compared to bowlers. However, teams still frequently persist with signing marquee batsmen for over-inflated sums despite there being plenty of evidence that having the best bowlers is a huge driver towards team success in T20 leagues.
Allrounders are another interesting discussion. Some teams pack their sides with 'bits and pieces' players who wouldn't get in the team as either a specialist batsmen or bowler, while others prefer positional specialists. In the recent T10 league, one team in particular packed their squad with allrounders (I counted nine in some of their teams!) despite there being little need for wicket preservation and batting depth in such a short format, and the obvious need for specialist bowlers who could produce decent economy in a tournament where teams are likely to attack for the full 60 balls of their innings.
Team stability is also under-appreciated. My previous research has indicated that teams who have a strong core and use fewer players have historically performed better than teams who use a high number of players, perhaps not knowing their best team. It's probably fair to suggest I advocate the Kolkata Knight Riders' approach, focusing on a small, but quality squad, as opposed to the strategy used by Lahore Qalanders, who used an incredible 26 players in 10 matches in this year's PSL.
A lack of understanding of statistical variance
Frequently, T20 teams make knee-jerk decisions, often dropping a player after one or two 'poor' performances. In addition, the phenomenon of form is often over-rated - I much prefer the 'form is temporary, class is permanent' mantra, unless there are clear reasons as to why a player isn't performing.
Rules of T20 cricket dictate that there are just 120 balls for each team. Bowlers can bowl a maximum of 24 legal deliveries each, while batsmen frequently must face even fewer balls to positively contribute to their team's fortunes. Effectively, a player's performance in an individual match will almost always be judged on a small sample of data, which is extremely prone to being affected by statistical variance and fine margins.
Glenn Maxwell is a good example. My numbers have him as one of the most destructive T20 batsmen in the world, and an asset for virtually any T20 team. However, his value is frequently perceived by team decision-makers as being lower than the data - indeed, Delhi Daredevils coach Ricky Ponting was quoted as saying 'I wish I knew [why he couldn't find form in the IPL last season].' 
The simple fact is that Maxwell's batting role for teams is an extremely volatile, variance-heavy one, where he is frequently expected to attack from the off, and to be a match winner.  Statistical variance and the demands of his role suggest that despite his obvious quality, he could have relatively long periods of failure compared to say, an opener or an anchor player, but this shouldn't diminish his quality as a potential match winning batsman. I'm not sure teams appreciate this.
A high percentage of people in the cricket industry - and indeed, other sports too - still need to understand and accept that success and failure are often a natural consequence of this statistical variance, plus the natural volatility and fine margins which dictate the outcome of sporting events at the highest level.
If we can acknowledge that, when a top order batsman walks to the crease in a Test match, that he will have an 8 per cent or 9 per cent chance of scoring a century in his innings, and that he's not necessarily a much better player than previously perceived when he scores a century, and not necessarily a much worse player if he scores a duck, then we will have a greater chance of understanding variance and expected performance in cricket than the vast majority of decision-makers at teams throughout the world.
In reality, all that anyone can do when recruiting a T20 franchise team in a draft or auction, is to select the players who have the highest expected chances of success, and lowest expected chances of failure, while trying to ensure that rival teams make bad decisions wherever possible. 
The rest is down to variance, and over a big enough sample of results, all teams will show their true value. As long as a team has a thoroughly considered process which yields definite positive expected value, that should be all that matters. Trusting the process, as opposed to short-term results, is key.
Dan Weston's T20 strategy book - How To Win A T20 League - will be available later this year
Please ensure all fields are completed before submitting your comment!