Club Life: Banned jumpers, runs galore and ACE returns to Birmingham
The Cricketer looks at a selection of the stories from around the club cricket scene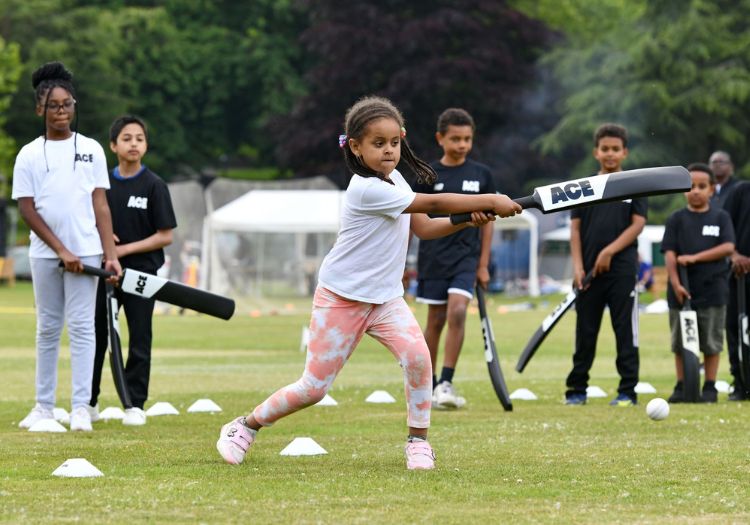 Anti-racism cricket jumper banned
A Rockingham Colliery cricketer has been ordered to stop wearing a jumper emblazoned with "no room for racism in cricket" by officials from the Yorkshire Cricket Southern Premier League.
Haider Rasool began the wearing the jumper last year after being racially abused in August 2020 and going through numerous investigations into the incident in an attempt to get a result.
"It's a lonely place. Experiencing that for six or seven months really hit me mentally, having my head down and thinking no one was listening to me," he told The Cricketer. "People are still being abused but they've lost their faith in the system. I have a 14-year-old, who was 12 at the time, and he didn't want to come into a sport where his dad was being abused.
"Nobody is born racist or with racist thoughts, it's what you're open to. We want to change the narrative to say everyone is equal; I don't want anyone else to go through it. I got the line that I saw at a football match – 'no room for racism in football' – and put it on my jumper for awareness."
Rasool wore the jumper throughout 2021 without facing any issues but partway through this season, his team were threatened with a 12-point deduction if he continued to display his message due to the league's "blanket ban" on slogans.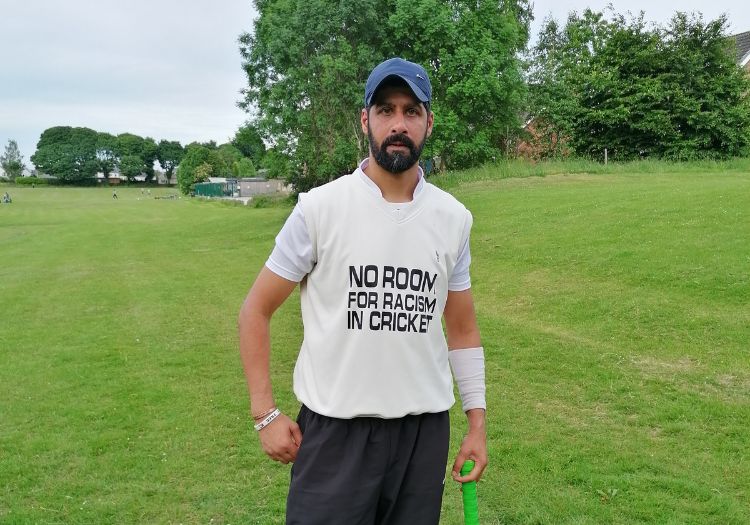 Haider Rasool
"There was no discussion," Rasool continued. "I'm allowed to wear it in other leagues, but I can't wear it [here]. If the league sent me an email, asked how we could move forward with this, it would have been a better approach than threatening a points deduction.
"I got positive feedback from players and officials – why shouldn't we promote this to our next generation?"
ACE Programme relaunches in Birmingham
The ACE Programme has relaunched in Birmingham following its overwhelming success in the city in 2021.
Former England international Ebony Rainford-Brent set up programme in 2020 to address the 75 per cent decline in participation in cricket from Black communities.
The 2022 programme launch took place at Handworth Cricket Club over the Jubilee weekend, with 60 children aged between 8-18 taking part in taster sessions. The club will continue to delivery community sessions every Friday at 6:30pm throughout the summer.
Stuart Cain, chief executive of Warwickshire CCC, said: "ACE has been the catalyst for re-igniting a love of grass roots cricket amongst Birmingham's African Caribbean community, so it's great to see it continue for a second year, but it's a long-term project. Unless we get children playing cricket at local clubs, we can't then develop their skills and love of the game so that the most talented progress in to the county pathway and potentially become professional Bears' players.
"We can't hide from the fact that there isn't enough African Caribbean representation within professional cricket, and this is our attempt to try and address that, so that the Bears do ultimately represent the communities we serve."
A T20 record?
Fawley CC may be getting a few calls from T20 franchises over the next few weeks following their exploits against Liphook & Ripsley in the Southern Premier League T20.
Batting first, the Hampshire side smashed 294 for 5 from their 20 overs, with Trishawn Francis (130) and Gurpreet Basra (117) doing the bulk of the damage. Their stunned opponents understandably did not complete a successful chase, posting 121 for 9 to lose by 173 runs.
In the professional game, the world record score for a T20 fixture is Afghanistan's 275 for 3 against Ireland in February 2019.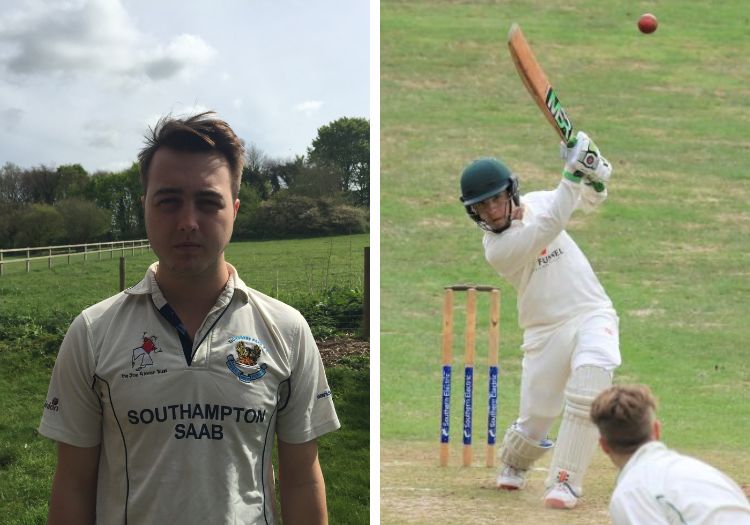 George Ayling (left) and Oscar Van De Casteele [Mike Vimpany]
Runs galore in Hampshire
At the halfway stage of Tichborne Park's Hampshire League Division 1 clash with Ryde, George Ayling was a shoo-in for player of the match.
The Tichborne opener smashed a career-best 154 (112 balls), including 11 sixes and 11 fours, to help his side to 304 all out.
However, 16-year-old Oscar Van De Casteele had other ideas. The teenager scored 138 not out (106 balls) at No.4, including two sixes and 15 fours, to carry Ryde to victory with one wicket to spare – their first win of the 2022 season.
Plans for public wicket in Worcester
Worcester City Council are hoping to encourage more people to take part in cricket by constructing the city's first free-to-use public cricket wicket.
The council plans to install the £9,000 synthetic wicket at the King George V Playing Fields, with the work due to take two days to complete.
Speaking to Worcester News, councillor Matt Lamb said: "What is particularly good here is the emphasis in encouraging young people to get involved in this and supporting young people being active in sport."
Councillor Lucy Hodgson added that she hoped the new pitch would allow more women to access and become involved in cricket.
Please ensure all fields are completed before submitting your comment!