Kia launch brand-new competition for recreational women's cricket clubs in the UK
Kia have partnered with The Cricketer magazine to launch the Kia Summer Smash – a unique new competition for recreational women cricketers giving them the opportunity to play at the Kia Oval and be crowned Kia Summer Smash champions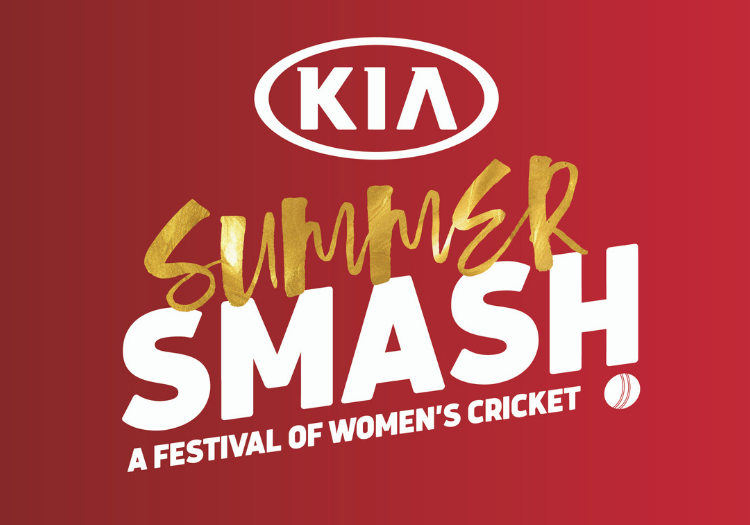 Kia have partnered with The Cricketer magazine to launch the Kia Summer Smash – a unique new competition for recreational women cricketers giving them the opportunity to play at the Kia Oval and be crowned Kia Summer Smash champions. 
Kia, long-term supporters of women's professional cricket through their sponsorship of the England Women's cricket team and title sponsorship of the Kia Super League, see this competition as a perfect way to join up their sponsorship of elite and recreational women's cricket. 
The competition, open to women's clubs in the UK, will take place over four weekends during the height of summer at regional festivals, with the winner of each regional festival competing at the Kia Oval on Friday September 20. 
Played in an exciting T10 format, each regional festival will be contested by 12 teams, with the sides split into groups to ensure they enjoy a number of competitive games, before a final to determine the winner.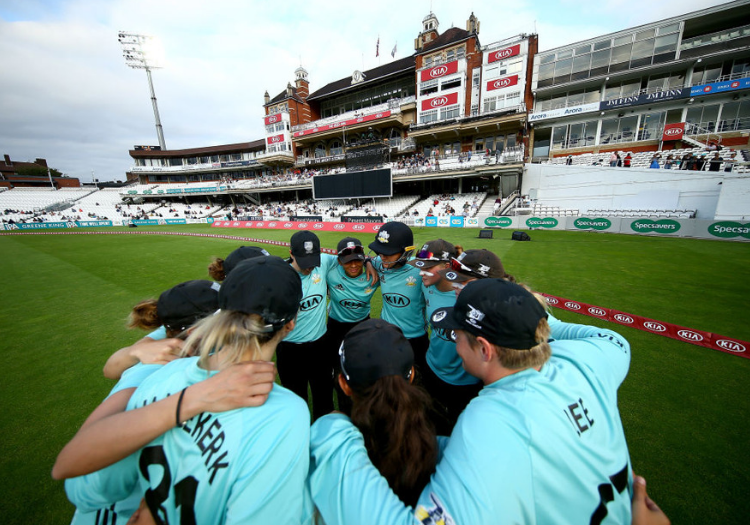 Your team could follow in the footsteps of international stars by walking out at the Kia Oval!
As well as competitive cricket, each regional festival will be a celebration of this great game, with fun family activities for spectators including coaching masterclasses run by former Ashes winner Lydia Greenway, representing her acclaimed coaching programme Cricket for Girls. 
Commenting on this new competition, Kia Marketing Director David Hilbert said: "At Kia we are very proud of our record in supporting women's cricket. A lot has changed since 2014 when we signed the first standalone commercial deal for women's cricket: the profile and quality has been raised, and our sponsorship has helped facilitate professional contracts for players. Until now our support has been focused on the professional game and we are therefore delighted to be able to extend our support to the recreational game through the launch of the Kia Summer Smash.
"We believe the Kia Summer Smash will provide a wonderful opportunity for hundreds of grassroots female cricketers to play competitive cricket in a fun festival atmosphere at beautiful grounds, with four lucky teams competing at the iconic Kia Oval a handful of days after the men's Ashes has been completed." 
Guy Evans-Tipping, Chief Executive of The Cricketer Publishing Ltd, added: "Working with Kia on this competition is a great honour for us. Raising participation in cricket is the most important challenge facing our game.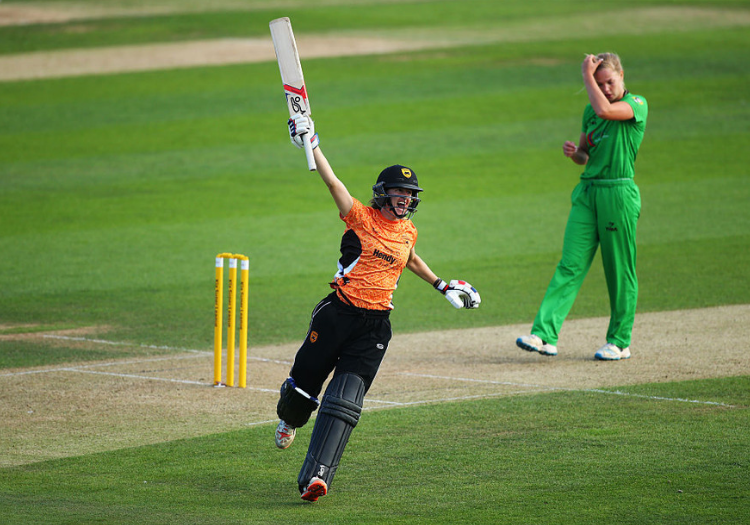 "As we continue on our quest to inspire more females to take up the game of cricket, we are delighted to be supporting this competition" - Lydia Greenway
"Giving opportunities to hundreds of recreational cricketers through the Kia Summer Smash is a wonderful initiative and we look forward to working with Kia to deliver a fantastic festival of cricket this summer." 
Lydia Greenway, England Ashes winner and founder of Cricket for Girls commented: "As we continue on our quest to inspire more females to take up the game of cricket, we are delighted to be supporting this competition. There are 1000s of females around the UK who have the passion and hunger to be playing more cricket, and it is vital that we facilitate this. Cricket is a fantastic sport, and if offered within the right environment and using the right formats we can ensure females especially, reap the benefits from the game and have a memorable experience which I am confident this tournament will provide." 
Gabi Brown, captain of Plumtree Ladies CC in Nottinghamshire, added: "When I told our team about the Kia Summer Smash tournament the immediate reaction was 'Fantastic, we've got to get involved in this!' The opportunity to play in a brilliantly organised tournament, at a great venue and to be treated like cricket stars was irresistible. Our girls cannot wait for the tournament to begin." 
About the Kia Summer Smash 
• The competition is open to women's recreational clubs. Entry is now open via the Kia Summer Smash website 
• Sides selected to enter will compete in one of 4 regional festival days:
- Western Festival – Saturday July 13 
- Southern Festival – Saturday July 27 
- Northern Festival – Saturday August 10 
- Midlands Festival – Saturday August 17 
• The winners from each festival will compete in Kia Summer Smash finals day at the Kia Oval on Friday September 20. The venues for each festival will be confirmed in due course and will appear on the Kia Summer Smash website 
• The competition will take place in T10 format, played under normal cricket rules. Each side will be guaranteed a minimum of two games in the group format, before knockout games to determine the winner – who will be crowned regional winners and will progress to finals day at the Kia Oval 
• Each regional festival will be free to attend for clubs and spectators. Alongside the cricket there will be fun family activities including kids' coaching sessions, with the potential to meet Kia Super League stars