Cricket is safe, says ECB after prime minister Boris Johnson blames teas and changing rooms for delay in recreational game's return
Johnson highlighted risks posed by teas and changing rooms as among issues delaying the resumption. The previous week, he had described the ball as "a vector for disease"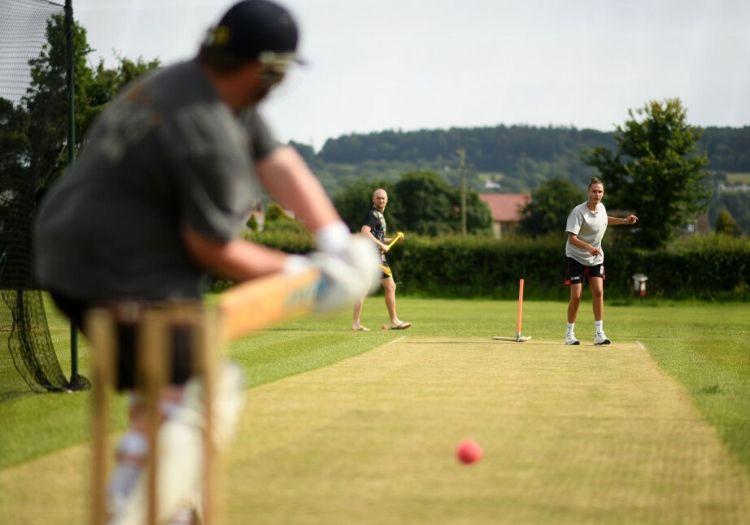 Cricket should be viewed as safe by the government, the ECB have said in a statement following comments by prime minister Boris Johnson on why the recreational game had not yet been cleared for a return.
Speaking to LBC on Friday, Johnson highlighted risks posed by teas and changing rooms as among issues delaying the resumption. The previous week, he had described the ball as "a vector for disease".
However, the game's national governing body are adamant that they have covered all possible areas of risk in their planning for cricket's comeback. In the ECB's guidance sent to clubs, it specifically states that Step 4 on its roadmap for a return to normality would include "no use of changing rooms - arrive ready to play".
The Cricketer understands that No.10 has yet to provide scientific evidence or research explaining the delay to the ECB.
A statement from the ECB read: "The ECB believes that cricket is a non-contact sport, with very low risks of exposure, and that it can be played as safely as many other activities being currently permitted.
"The detailed submission we have shared with the Department For Digital, Culture, Media and Sport includes advice on how we can stage cricket safely and mitigate all potential risks.
"We believe this advice - allied with strict hygiene measures - means recreational cricket should be viewed as safe by the UK Government, which would be welcome news to our nation's recreational cricketers."
Save 30% when you subscribe to The Cricketer's print & digital bundle. £35 for 12 issues
Please ensure all fields are completed before submitting your comment!