Club Week: Berkshire club goes vegan, Chase Park bought and caravans damage Bridgnorth pitch
The Cricketer rounds up some of the more unusual stories of the past seven days from across local cricket scenes around the world...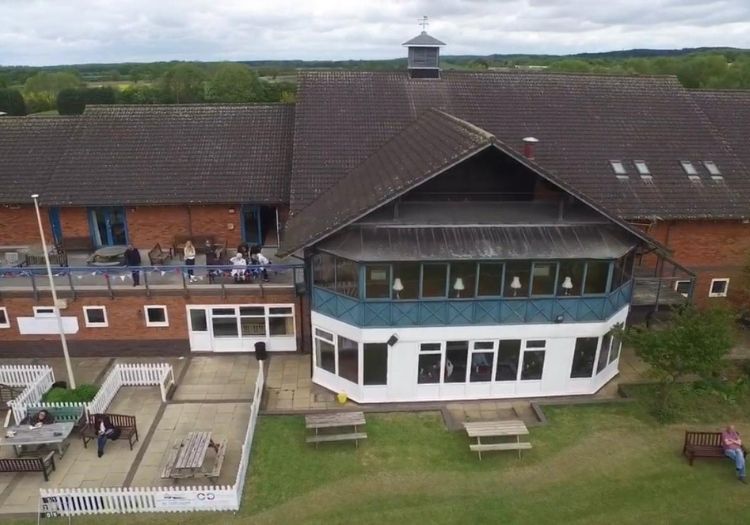 Club goes vegan for greater inclusivity
A cricket club in Berkshire has become the first in the UK to serve an exclusively vegan tea to include its Hindu and Muslim members.
Players at Earley Cricket Club in Reading are now presented with a Moroccan tagine, curries and rice, lasagne and garlic bread and spaghetti bolognese.
The club, who play in Division 2 and Division 3 of the Berkshire Cricket League, voted in favour of replacing traditional meat-based sandwiches following a campaign by chairman and opening batsman Gary Shacklady.
Shacklady told The Daily Telegraph: "Although you usually get one middle-aged white man who is horrified. It's fine, he doesn't have to eat it. But the point is that everyone can."
Round of applause for Earley, ladies and gentleman.
Waterworld boss purchases Cannock's Chase Park facilties
A couple of weeks ago, The Cricketer brought you an exclusive interview with Staffordshire club Cannock's club secretary Graham Machin, who urged the new owner of Chase Park to reveal himself to them so that they could begin playing games at home once more.
Well, it has come later than expected, but Mo Chaudry, the owner of the Waterworld swimming and leisure complex in Stoke-on-Trent as well as the M Club fitness chain, is the man behind the £1.45m purchase of Chase Park last month.
Mr Chaudry secured the facilities after a rival bidder was beaten in an online auction bidding war, and with the site on greenbelt land, South Staffordshire Council has said it will be retained as a sporting facility.
Mr Chaudry told The Express & Star: "We haven't completed yet, so at this stage it is too early to make any formal statement as to what our plans are.
"We plan to discuss options with all the interested parties and make a decision in due course. Our plans will evolve in the coming weeks."
Still, a huge sigh of relief for Cannock.
Floods force Devon outfit into relocating
After nearly 100 years at their Ottermouth home, Budleigh Salterton Cricket Club are set to relocate as part of a £9m scheme to help restore the River Otter.
The Lower Otter Restoration Project is currently looking into the possibility of restoring the estuary, while reducing the impact of climate change, creating new habitats for wildlife and improving water quality at the same time.
Details from a planning application suggest there is an urgent need for the cricket club to relocate because of increasing incidents of flooding at the ground, which have left part of their current home under water on three occasions in the last 10 years.
According to Radio Exeter, if the change of use plans are approved, the club could be playing at their new home in time for the 2022 season.
Caravans cause damage to cricket square and outfield
Travellers in six caravans took the bizarre decision to leave their caravans at Bridgnorth Cricket Club on Sunday, causing some damage to the pitch and outfield at the club.
They are then believed to have set up camp in the grounds off Victoria Road near the ground, after having moved a heavy iron gate to gain access, before leaving on Monday night at around 10pm.
The club said there had been some damage to the cricket square and outfield, but it is hoped that it will be repaired in time for an under-19s match set to go ahead on Wednesday night.
Mike Mooney, the club's secretary, told The Shropshire Star: "We will be changing things security wise to make things much more difficult," he said. "We know how they managed to get in – by lifting the gates off. We'll be making sure they can't do that.
We often talk about brainless cricket, but...
Eight metre-high net for Whitby
Social media is often rife with what are often described as #villageproblems, and among those balls often flying off the premises.
Well Whitby Cricket Club's solution to that particular issue is simple, build a eight-metre high net on one of the boundaries.
The club applied to Scarborough Council for permission to erect the 80m by 8m net to the boundary of its pitch along the south west of the ground in Upgang Lane, which has now been granted.
The south-west boundary is the one shortest in the ground, at just 40m from the edge of the cricket square to the busy road running alongside the pitch.
According to Yorkshire Coast Radio, there were no objections from local residents, leading Scarborough Council to grant the club permission to begin work.
To celebrate England winning the World Cup you can subscribe to The Cricketer for just £20.19. Click here to learn more
Please ensure all fields are completed before submitting your comment!