Niche record in the Ranji Trophy as Mumbai openers enjoy very different fortunes
According to records kept by the Association of Cricket Statisticians and Historians, there has not previously been an example of a first-wicket stand of more than 50 in which one player has contributed zilch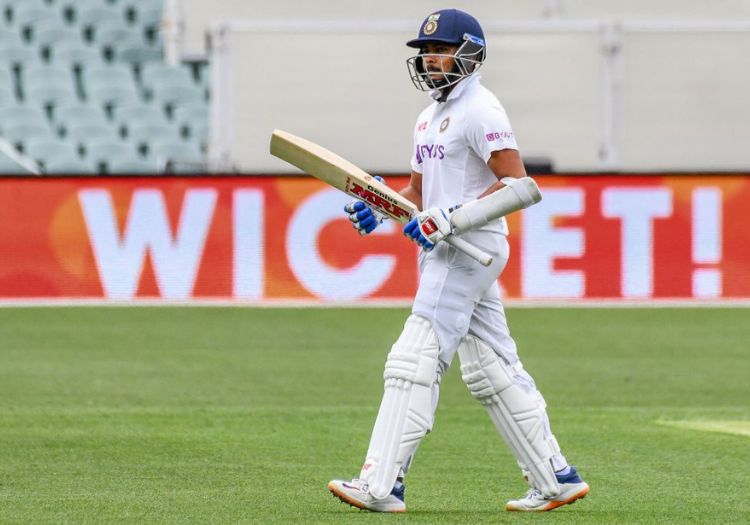 Attention niche cricket stats fans, this one's for you.
A Ranji Trophy semi-final between Mumbai and Uttar Pradesh provided the stage for a very particular kind of record on Thursday.
In their second innings, the Mumbai opening pair of Prithvi Shaw and Yashasvi Jaiswal put on 66 for the first wicket, before Shaw was dismissed by Saurabh Kumar.
Nothing out of the ordinary about that, you cry? Well, actually, there was.
Because of those 66 runs, Shaw contributed 64. And there were two extras.
LARGEST FIRST-CLASS PARTNERSHIPS IN WHICH A BATSMAN SCORED 0

93 - Ziaur Rahman & Murad Khan (10th wicket, South Zone v Central Zone, 2012/13)

75 - Walter Robins & Jack Young (10th wicket, MCC v Yorkshire, 1946)

74 - Rahul Dalal & Rakesh Kumar (7th wicket, Arunachal Pradesh v Bihar, 2019/20)

66 - Prithvi Shaw & Yashavi Jaiswal (1st wicket, Mumbai v Uttar Pradesh, 2022)

66 - Gilbert Jessop & Reginald Rice (2nd wicket, Gloucestershire v Sussex, 1901)
Jaiswal, who had faced 52 deliveries before his opening partner met his demise, was still to score by the time Shaw was walking back to the pavilion.
His resistance and Shaw's free-scoring (the India international's runs came from 71 balls) combined to set a record for the biggest opening partnership in first-class cricket in which one of the batsmen has made zero.
In fact, according to records kept by the Association of Cricket Statisticians and Historians, there has not previously been an example of a first-wicket stand of more than 50 in which one player has contributed zilch.
For all wickets, the Shaw-Jaiswal epic is the equal fourth-highest in this ridiculously niche genre.
The leaders in that respect are Ziaur Rahman and Murad Khan, who put on 93 for the 10th wicket for South Zone against Central Zone in Mirpur in 2012. No.11 Murad made a 25-ball duck.
Please ensure all fields are completed before submitting your comment!