There's still time for an England great from Glamorgan
HUW TURBERVILL: Robert Croft, Matthew Maynard and Hugh Morris are among those to come and go from the international scene. But hopes that a Welshman may still come good for England remain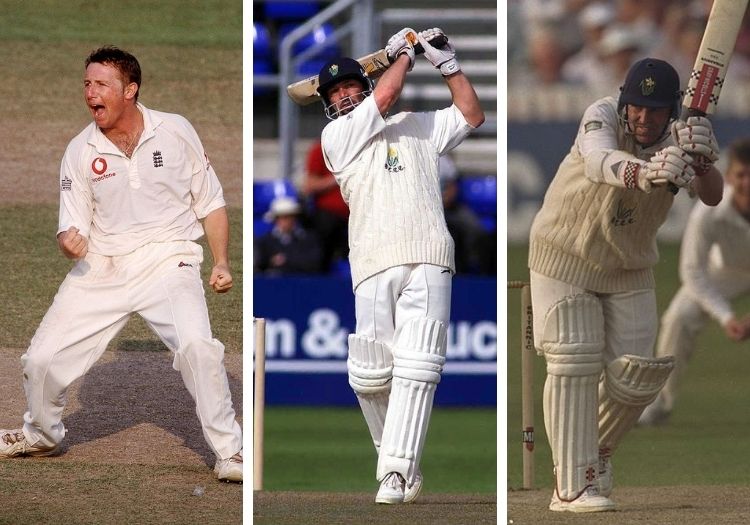 You know how everyone reckons they could/should own a pub at some stage in their lives? Before they realise it's 18 hours a day, seven days a week. Well if I owned one, it would be at this stunning place overlooking the Irish Sea.
The Ocean Bar in Broad Haven, Pembrokeshire, is owned by a former rugby player, Mostyn Davies, who was a flanker with Pontypool. He has pictures of rugby players on the walls. He also likes his cricket, with back issues of The Cricketer lying about.
If I owned it, I'd have other Welsh sports stars up too – footballers like Ian Rush and John Charles, and Glamorgan players like Robert Croft and my friend Steve James.
Staring at the ceiling at 3am as I tend to do these days, visualising the magnificent, sandy beach there on this occasion, it got me thinking about the rough deal Glamorgan players have had with England's selectors over the years.
Robert Croft leads the way with 21 Test caps. A fiercely patriotic Welshmen who cheered for Australia in the 2003 Rugby World Cup (I was standing next to him in Sri Lanka), nevertheless he is proud to be Glamorgan's most-capped cricketer with England. He bowled well too, always with control, taking 49 wickets with this off-spin. His highlight was operating in tandem with Ashley Giles in England's astonishing series win in Sri Lanka 20 winters ago.
Allan Watkins also won 15 caps between 1948–52, and scored two centuries, at Johannesburg and Delhi; his left-arm seam did not prove especially effective, though.
Father-and-son fast-bowling duo Jeff and Simon Jones did pretty well, with 15 and 18 caps respectively. Southpaw Jeff and speedy Simon both enjoyed Ashes highs and would have won more caps if it were not for injuries.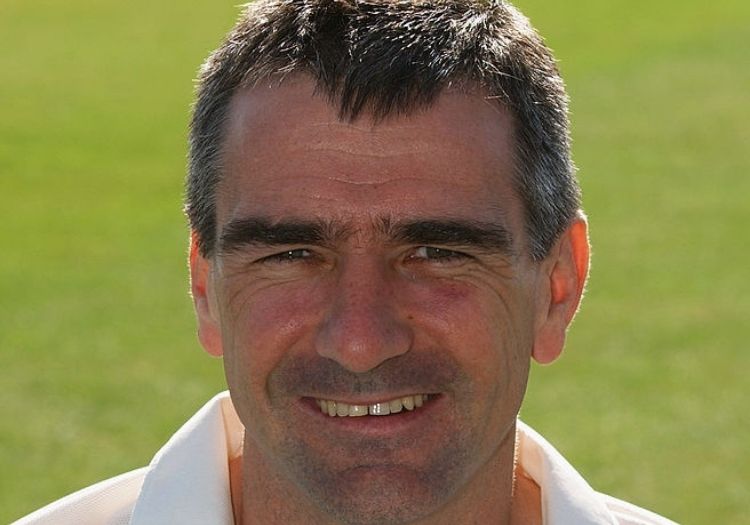 Steve James is striving to bring through the next generation
Considering Tony Lewis captained England in eight Tests, including the series in India in 1972/73, making a century at Kanpur, nine caps in total was a measly haul.
Croft's contemporaries also got a bum deal.
James was prolific at county level, scoring 47 first-class centuries, but was given just two Test caps, in 1998. They were hard assignments. He didn't do so well against South Africa at Lord's, facing Allan Donald and Shaun Pollock (no disgrace there), but did battle it out a long time against Muttiah Muralitharan (scoring 61 runs and facing 261 balls in total – all on the same weekend his wife was giving birth). That should have earned him another chance at the very least.
His Glamorgan opening partner Hugh Morris was also brilliant domestically, making 53 centuries. The left-hander made 44 against West Indies at The Oval, and 42 against Sri Lanka at Lord's, in 1991. Three Tests was not enough to judge his true worth.
Matthew Maynard was a county colossus with 59 centuries, but failed to curb that aggression and paid the price at Test level. In his final Test, at Jamaica, in 1993-94 – the one in which Mike Atherton was given a torrid time at the hands of Courtney Walsh – Maynard was caught behind third ball off Kenny Benjamin in the second innings, slashing with minimal foot movement. He deserved more than four caps, though, and surely would have made that realisation for himself.
And then there was Steve Watkin. Like Martin Bicknell, he probably suffered from playing in the same era as the immense Angus Fraser, a similar type of bower. He played three Tests, took 11 wickets at 27, including helping England to two memorable wins (match figures of 5-93 against West Indies at Headingley I 1991, and 6-152 against Australia at The Oval in 1993). His reward? Banished to the valleys.
At least they were not Glamorgan's one-Test wonders, like Johnnie Clay and Austin Matthews.
Poor Alan Jones had it even worse, mind you.
When the prolific opener drove into Lord's to face the Rest of the World XI in 1970 (after South Africa's tour had been called off) he thought he was winning his first – and, as it turned out, only – Test cap. The series was subsequently downgraded by the ICC, however. On the 50th anniversary of the match, last summer the ECB did at least try their best to make up for his disappointment by presenting him with a special one.
He revealed he had come close to another cap in 1968. "We were playing Lancashire at Cardiff and Ken Higgs told me that chairman of selectors Alec Bedser was watching. It rained on Saturday and Monday. On Tuesday Lancashire set us 170-odd in a one-innings match and I made 95 not out, but Ken told me Alec had gone home the day before!"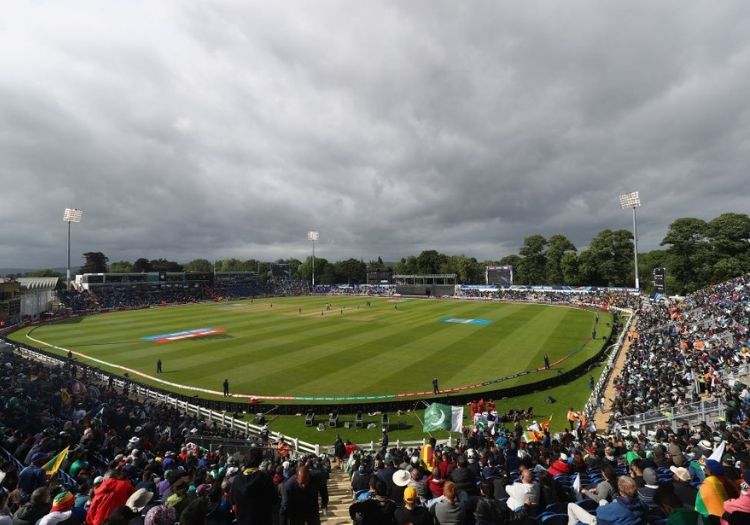 When will the next England player come out of the Swalec Stadium?
In those days the selectors found it difficult to negotiate their way out of St John's Wood. Fortunately, Ed Smith and James Taylor seem to get out and about more now.
There's still time for Glamorgan to produce their first England Test great.
Glamorgan's cricket is in the doldrums, but in theory, there is nothing stopping a player being selected and being given more than one or three chances to prove himself.
And no I don't agree with my esteemed fellow The Cricketer columnist George Dobell. I wouldn't like to see Glamorgan disbanded and Wales take up Associate status instead. Maybe I'm being sentimental, but I think there needs to be a Welsh county in the domestic game, and Glamorgan have a proud history.
James is doing the best to produce their next England player.
He works with the young batsmen at the Glamorgan academy at Sophia Gardens (Adrian Shaw and Darren Thomas are also there, under the leadership of Richard Almond).
James is tipping batsman Harry Friend and wicketkeeper Alex Horton for great things.
Long live the daffodil!
P.S … Look up Mostyn Davies and his stats and you'll be out of luck. We are so lucky in cricket. Go to our sister website Cricket Archive and you can track player records from junior grassroots to the Test arena. But Pontypool, one of Welsh rugby's great names? Nothing. How strange.
Gift a subscription to The Cricketer this Christmas and choose your free gift (a £20 John Lewis gift card or copy of Bob Willis: A Cricketer & A Gentleman). Subscribe here
Please ensure all fields are completed before submitting your comment!