My favourite cricketer: A Mark of greatness
He had touch, he had grace, to ADAM COLLINS the younger Waugh twin was ace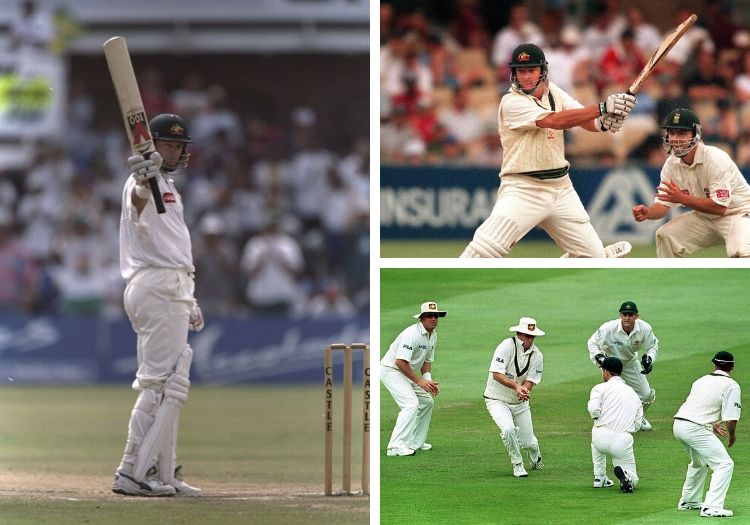 It was instinct. Just turned 18, licence a month old, I stormed into my car, up the freeway, around the perimeter of the MCG and pulled up outside the Australian Cricket Board's headquarters. I sat for a couple of hours.
Earlier Mark Waugh had been dropped from the Test XI. I still do not know what the purpose of my sit-in was other than to maybe give the chairman of selectors a spray had he emerged. Thankfully, he did not.
In the closing years of his career Waugh evolved from my favourite cricketer into a cause I felt the need to fight for. His retention in the XI, to me, was validation of his contribution. Talk of his removal (however justified) enabled the infuriating reworking of empty caricatures that questioned his application.
Of course this had its limitations – he could not go around forever – but his international career, neatly spanning my school years, my boyhood, was something I was deeply invested in. He was my guy, and you only get one.
No one featured in more Ashes series wins without a loss than Waugh, also a member of a record-breaking Test-winning streak, and a World Cup winner for good measure. Yet, a generation on, he occupies an unclear place in this bold era.
For any discussion of Waugh inevitably draws comparison to whom he shared womb and rooms with, his twin Stephen. The temptation, to diminish the former on account of disparities to the latter, paints an incomplete picture.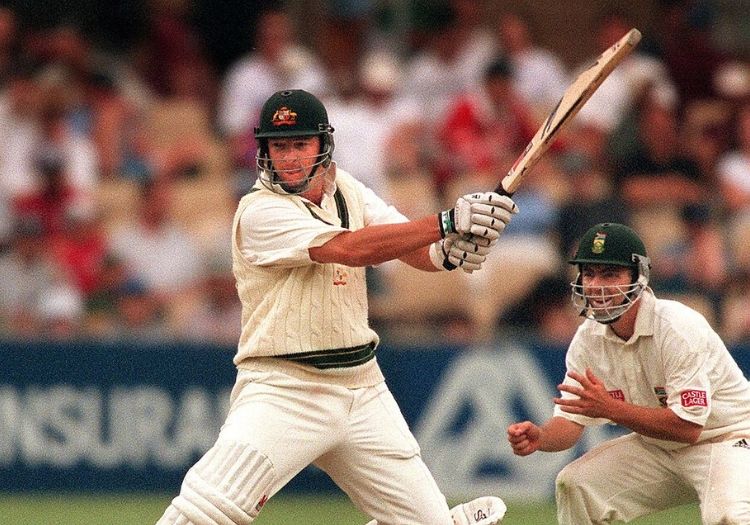 Waugh scored 8,029 Test runs for Australia
This reductive narrative of Mark – gifted/soft/lazy, the twin who did not care as much – still clearly irks and hurts. In an interview this year when his toughness was (inevitably) questioned, he called nonsense on it – he always has. "Why on earth wouldn't I do my best when there's so much at stake?" he once posed.
The conventional way to adore Waugh is to swoon over the way he made contact with piercing legside clips – always upright, seldom in the air. The more rewarding is to long for sweet spots when elegance was coupled with strength of character in difficult circumstances.
His innovation in Melbourne on Boxing Day 1992, repeatedly making room to work a fearsome Curtly Ambrose up and over the slips. "A lot of guts and character," Allan Border said of the century. He knew a bit about both.
Or, when he arrived at 50 for 2 at Sabina Park in 1995, low on confidence, in a Test that would determine if the mighty West Indies could be toppled for the first time.
What came next was a work of art, hooking and square driving the best quicks in the world in an innings Waugh knew mattered. He animatedly pointed at his thigh pad upon reaching 100. A stick man would be drawn there in acknowledgment, a tradition after each. After Waugh broke the attack, Australia plundered, and triumphed.
To 1997 and Port Elizabeth; a masterpiece. In at 30 for 2, chasing 271, on a track where only one player passed 50. Bounced relentlessly, Waugh prospered through an entire day, the talisman in another momentous away-series win. The consensus from his captain, team-mates and chroniclers: truly his finest moment.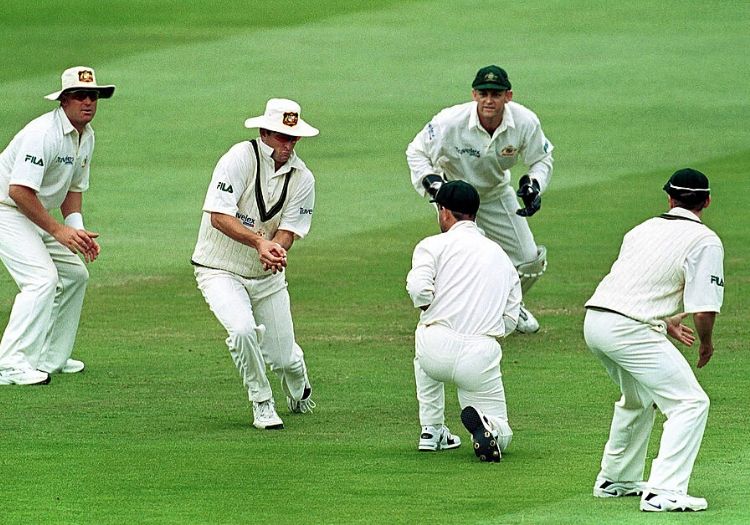 Mark Waugh, at Lord's in 2001, snares Darren Gough off Jason Gillespie to break the then world record for outfield catches
The South Africans would batter him again in Adelaide the following summer in another fourth-innings epic, saving the Test with 115 undefeated in 404 minutes. In 1998, an unbeaten 153 at Bangalore, after a night in an Indian hospital.
Tough as guts. The lot of them.
Naturally, Waugh looks back saying he would not have minded a few more runs on his average.
He regrets not getting a double- century, cashing in when the going was good. Who wouldn't?
But that was part of the charm. As Mark Taylor said when inducting him into the Hall of Fame, "when the [competition] fell away, so did Mark". Worse flaws? Probably.
Barren times arrived, but Waugh's freakish catching made him invaluable – undroppable, even. Wajahatullah Wasti, who fell to his unworldly snaffle in the 1999 World Cup final, was only capped by Pakistan a few times, but thanks to that catch he is a YouTube sensation.
But if I could stop the cricket clock forever, it would be at the 2001 Ashes tour, Waugh's third and final. His last great summer.
In 1993 he lost his way for 99 at Lord's, but would make no such mistake this time. "Pick the bones out of that!" Bob Willis roared after an early, peerless, back-foot drive.
This article was published in the June 2015 edition of The Cricketer - the home of the best cricket analysis and commentary, covering the international, county, women's and amateur game
Save 30% when you subscribe to The Cricketer's print & digital bundle. £35 for 12 issues
Please ensure all fields are completed before submitting your comment!