John Manners, 1914–2020: The man who helped drive the Nazis from Norwegian soil
In the March edition of The Cricketer magazine, Richard Edwards spoke to John Manners, at 105 the oldest living first-class cricketer. He sadly died on March 7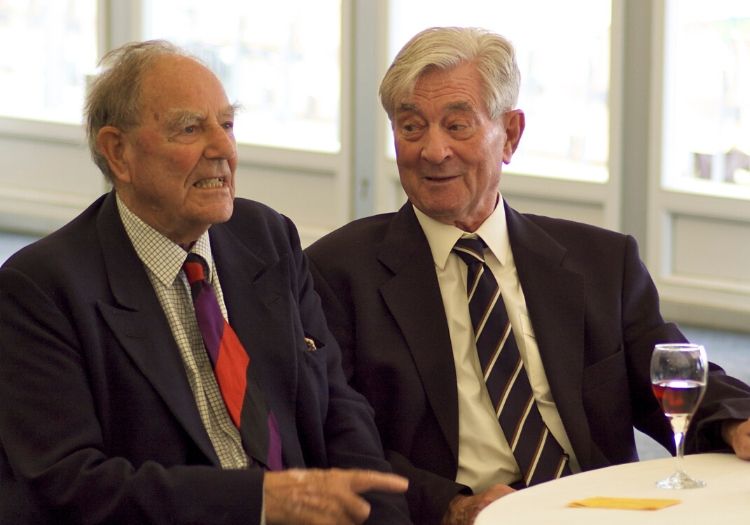 It's a measure of John Manners' extraordinary longevity that it would have taken more than 40 days to get from England to Australia in the year he was born.
In November 2019, over 105 years on, a plane did the journey from London to Sydney in just 19 hours and 19 minutes. Not that the world's oldest first-class cricketer is any stranger to long-haul flights.
"I would fly to Melbourne every Christmas to see my daughter," he says. "I only stopped when I was 103. I had a fall in Australia and injured my shoulder. I haven't been over there since." He says it wistfully, giving the impression that he would gladly take a taxi to Heathrow at the drop of a hat. Mind you, before that fall Manners, who in 2017 took part in ITV's 100 Year Old Driving School, could have got there by his own steam.
If that sounds extraordinary, then it's merely par for the course for a man who was born two months after the outbreak of the First World War, played his first match for Hampshire in 1936 and his last first-class game in 1953. All while giving sterling service to Queen and country in the British Navy.
Like that flight to Australia, his is a CV that could take just under 24 hours to complete.
Manners, an amateur, became the oldest living man to play in the first-class game back in September 2018, breaking the record previously held by former Derbyshire allrounder Jim Hutchinson, who died aged 103 and 344 days in November 2000.
The man himself celebrated his feat in understated style. Nipping to his local newsagent near Hungerford to pick up a copy of the daily newspaper before doubtless turning straight to the sports page to read about the retirement of Alastair Cook at the end of England's series against India in 2018.
Had he been given the opportunity, he would probably have told Cook that he may have made that decision prematurely and that time was most definitely on his side. Most England supporters would probably have agreed with him.
Despite playing so few matches for Hampshire – he appeared four times in 1936 before making three more post-war appearances – Manners' batting style caught the eye of a young John Arlott, who was clearly impressed.
"No player in Hampshire's modern history was more intriguing," wrote the future voice of Test Match Special. "Not only was he potentially prolific, but his strokeplay was brilliant."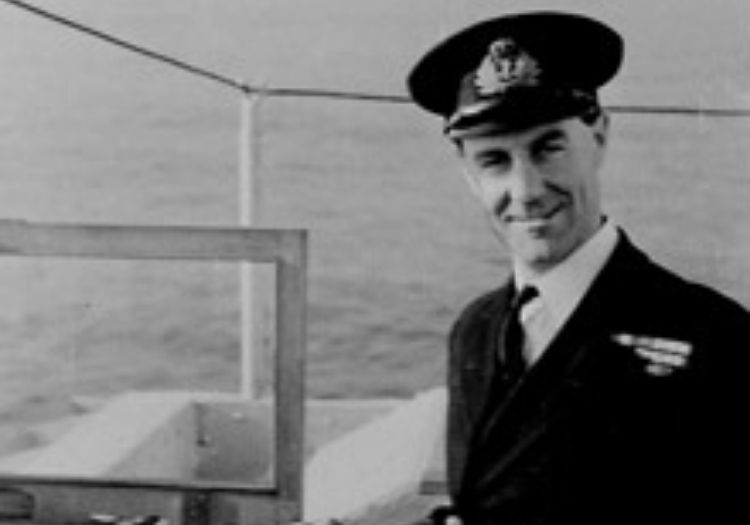 John Manners was the oldest living man to have played first-class cricket
Praise indeed but the fact he played so infrequently adds to the mystique of a cricketer who achieved far more off the field than on it, with even Winston Churchill having reason to be grateful for his presence in the navy during the course of the conflict with Nazi Germany.
"When war broke out, he was in command of a destroyer that sank a submarine," says former Hampshire batsman Alan Rayment, who played with Manners in the early 1950s and is, at the age of 91, the county's oldest surviving professional cricketer.
"The story is that he sank a submarine with a lot of brandy on-board.
"They got their hands on some of this brandy and the ship's crew – on John's command – made a special oak box and sent a dozen bottles to Winston Churchill."
The wartime prime minister would doubtless have been grateful for his intervention, as were the inhabitants of Trondheim, who late last year bestowed yet another honour on the centurion, awarding him a commemorative medal to celebrate his role in helping to drive the Nazis from Norwegian soil.
"A lovely moment," he says. And something to break the monotony of everyday life in his care home close to Newbury. "If I'm honest, I'm bored. I would still love to be out there playing cricket but my sight isn't too great and neither is my hearing now. Apart from that, though, I'm in tip-top condition."
He's not wrong. Manners doesn't currently take any medication. His daughter, meanwhile, laughs that she would be surprised if his local GP knew what he looked like.
In contrast, had his naval career not taken precedence, it's likely that most bowling attacks in county cricket would have been sick of the sight of him.
Born when the Great War was less than two months old, he was 21 when, in 1936, he headed Hampshire's batting averages after scoring 212 runs in six innings as the season meandered to its close. During that opening salvo he played alongside Phil Mead, a man who would amass 55,061 runs during his astonishing career with the county.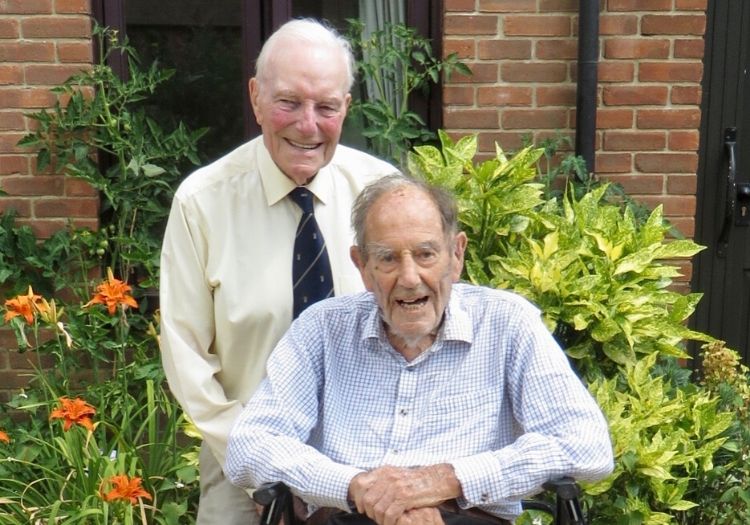 Manners played for Hampshire
Manners recall of the pairs' partnership is as clear today as it was 83 years ago. "Let's just say he was pretty good at getting a single off the last ball of most overs," he says.
He wouldn't play county cricket again for 11 years, playing his next match against Kent at Canterbury in the summer of 1947 and scoring 121 at almost a run a minute – time rather than balls faced was the currency in those days. He was a man in a hurry, which is hardly surprising given the amount of time that had elapsed since his previous appearance.
In between, he scored a century against the touring New Zealand for the Combined Services in 1949 and took South Africa's attack for a similarly impressive 75 the following summer.
He had little idea of the particular piece of history he would ultimate carve at the time, but with Father Time showing no inclination to end this particular knock, what does he put his longevity down to?
"I've always been a man of routine," he says. "And keeping fit."
It has clearly worked.
John Manners passed away on March 7, aged 105.
This article was published in the March 2020 edition of The Cricketer - the home of the best cricket analysis and commentary, covering the international, county, women's and amateur game
To subscribe for just £44.99 per year, click here
Images courtesy of John Manners
Please ensure all fields are completed before submitting your comment!