Sir Alastair Cook: "If you want to bat in the top three, it's about facing as many balls as you can"
NICK FRIEND: if anyone knows what it takes to perform in one of Test cricket's most taxing roles, it is England's record run-getter. As England prepare to take on New Zealand, Cook discusses Dom Sibley, Rory Burns and the challenge of opening up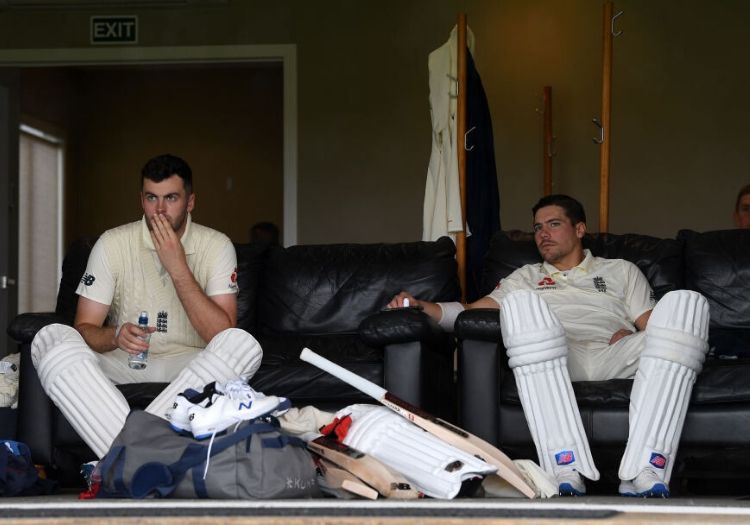 England announced their Test squad for the tour of New Zealand a fortnight before Chris Silverwood was appointed as the side's new head coach.
As far as Sir Alastair Cook is concerned, however, the names included provide early evidence of a blueprint as Joe Root's team looks to regain a level of consistency in the longest format after a period of mixed fortunes and white-ball dominance.
England have won just four of nine Tests in 2019, with a pair of victories against Australia in the drawn Ashes series accompanying a shaky win over Ireland in the one-off encounter at Lord's, and a consolation result in St Lucia after the tourists had been comprehensively beaten by West Indies in the first two Tests.
The selection of Dom Sibley, therefore, on the back of a stellar year was a well-deserved reward – a no-brainer, but also a symbol of overdue recognition for excelling in the art of churning.
The Warwickshire opener faced 3,024 deliveries in the County Championship in 2019 – 1,009 more than his nearest rival in Division One. That man? Cook himself – the greatest of his kind in a dying breed.
Last season alone, Sibley ground out scores of 244 – a 491-ball vigil, 203*, 132, 109* and 109. There were five further scores above 50 and just a single six hit. Of the 15 players to pass 705 runs in the top tier, nobody had a lower strike-rate than Sibley.
"We have got the guys – in Burns and Sibley – who have scored the most runs in county cricket, faced the most balls over the last three or four years," Cook told The Cricketer, speaking as the National Lottery celebrated 25 years of providing funding – £5.7 billion into 106,000 different projects – to grassroots sport.
"Without that funding, kids either don't have the opportunity to play sports or have the option of playing sport," Cook stresses. "We're not saying we're trying to find the next Ben Stokes or Jos Buttler; we just want to give kids the opportunity to experience different sports.
"But, absolutely, if you get more kids playing, you do give yourself the chance to find the next superstar."
Whether the game's direction of travel is likely to throw up many more like Cook, of course, is a separate debate entirely.
Yet, if anyone knows what it takes to perform in one of Test cricket's most taxing roles, it is England's record run-getter.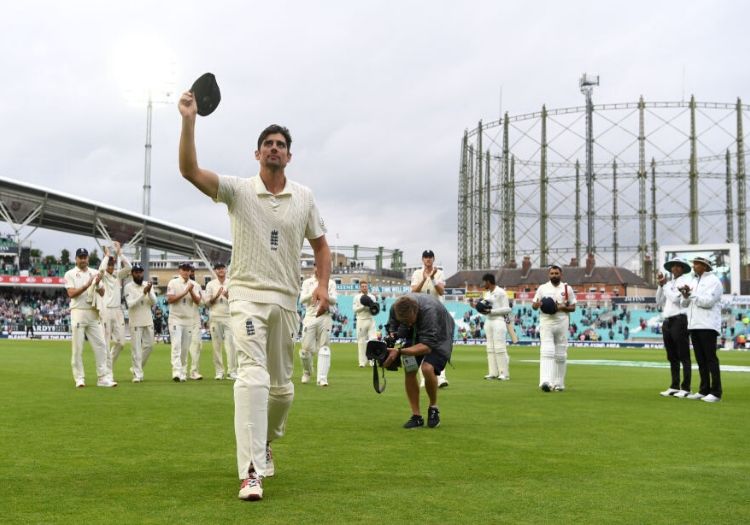 Cook retired from international cricket at the end of England's series win against India in 2018
As has been well-documented in the years since Andrew Strauss' retirement in 2012, the search goes on for a settled opening pairing. Cook had 12 separate partners after Strauss' departure from the international arena.
Perhaps now, though, the national team have stumbled upon one of the most logical pairings since the breaking up of the country's most successful Test opening axis.
"I think even Chris Silverwood has said that – we will see quite a structured way of playing in that top three," Cook says. "And that will filter back to the counties; if you want to bat in the top three for England, it's about facing as many balls as you can and not [being] quite so flashy maybe, not how quickly you score – it's wearing the bowlers down and a very traditional way of playing.
"I think we will see that. And I think in the selection, that has come out. It's quite clear that's going to happen and you want him to do well. Sibley is obviously a very good player. It's always a bit of an unknown going from county cricket to international cricket, but I think he'll do pretty well."
He will open the batting alongside Rory Burns, whose Ashes showing – mentally more than through his strokeplay itself – reflected an ability to bat for long periods of time and soak up pressure. He has even been mentioned in dispatches as a potential successor to Joe Root as captain in the long run.
Between 2015 and 2018, he made 1,000 runs in each County Championship campaign, scoring more than 900 in 2013 and 2014 as well. It was only this year, when on England duty for much of the summer, that the record came to an end.
The pair go way back; when Sibley – while still a Whitgift School student and playing in just his third first-class match – became the County Championship's youngest double-centurion by making 242 for Surrey against Yorkshire in 2013, Burns had been his opening partner – he made 82.
As the Surrey man prepares for the New Zealand challenge, he does so in an unusual personal position. For the first time, he will enter a series as England's undisputed man in possession following a characterful summer.
"I was very impressed," Cook emphasises of Burns' Ashes efforts.
"One thing you know when you play for England is that there will be times in your career when it won't be easy and you are struggling for form. It's how you deal with that yourself, alongside your coaches; it's how you bounce back.
"You look at that journey he had as a player – he had a couple of tough tours and did well – in Sri Lanka, they weren't easy batting wickets to play on, then he goes and plays against Ireland on a slightly green seamer, gets two low scores and everyone's saying he shouldn't be in the team.
"To have that written about you isn't easy; he came back and scored that hundred in the first innings at Edgbaston against Australia.
"It shows he's got the strength of character and strength of mind to be successful. Probably that little bit shows the difference between international cricket and county cricket – that level of scrutiny. Can you deal with it? From what we've seen from Rory Burns in his career so far, he can."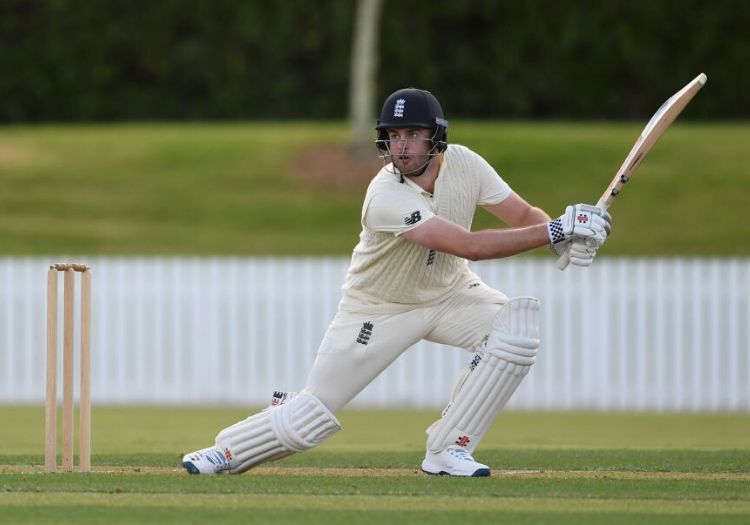 Dom Sibley will almost certainly make his Test debut against New Zealand
Cook references Trevor Bayliss' desire for positivity in defence – a quest he believes was misunderstood externally as a call for aggressive stroke-players – as a vital part of holding court at the top of the order.
"You can leave a ball positively," he explains. "I know it sounds like a very silly thing, but the mindset of being positive helps your feet. I think there might have been a bit lost in translation over the last couple of years of that message, certainly out in the media.
"But with Test cricket, Ben Stokes' hundred at Headingley shows that the game forces you to play in different ways. We remember seeing him whacking the ball in the last few overs with Jack Leach. The night before, he made two off 50 balls, knowing that he had to be in the next day if England had a chance of winning it.
"He was very positive in his mindset of: 'This is how I'm going to play.' It is very easy on a piece of paper to say: 'This is the top three and this is how they're going to play. And then this is how four, five, six and seven are going to play.' But that isn't the way.
"You have to be adaptable as a player and you have to play a situation. There's no point in saying you're a positive player and you've got three overs to survive the night when you've just lost a wicket. You're not going to play that positively.
"It is about adaptability. I think Chris Silverwood has been very clear in how he wants the side to play. I think he will do well."
Cook has previously worked with Silverwood, albeit fleetingly, during his time as Essex head coach. While Silverwood has moved on – first as Bayliss' bowling coach and now in the main job, Cook has returned to his county side, playing a key role in a second red-ball title in three years.
He was the club's top run-scorer – Sibley was the only opener to outscore him in the entire division, playing every game in the process.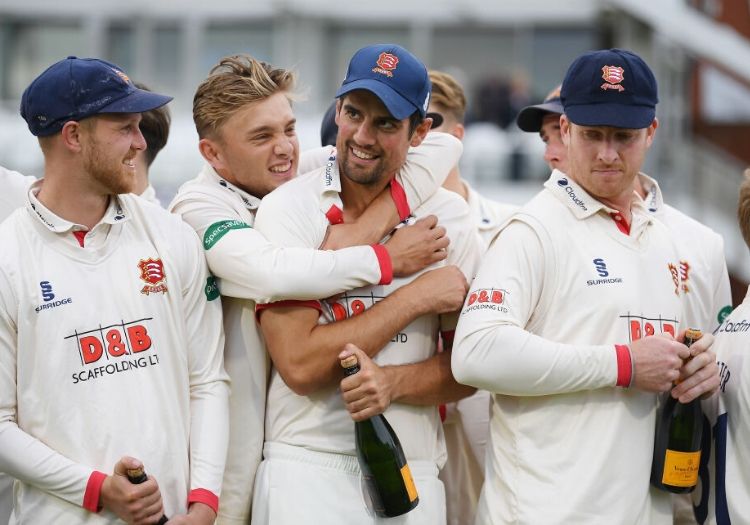 Cook played a keyy role in Essex's County Championship triumph
It provided Cook with the opportunity to play once more alongside Ryan ten Doeschate, Ravi Bopara and Tom Westley – all stalwarts of the Chelmsford county.
There were questions when the former England captain announced that he would carry on playing, even if not in an England shirt, of whether he would struggle to show the same trademark doggedness at the crease, but that has been no issue in a tough year for opening batsmen.
"If I want to score runs and contribute to an effort to win, there's going to be a bit of grinding," Cook laughs.
"This year – and even the last couple of years – if you want to win the league, you're going have to win lots of games of cricket. A draw isn't that common anymore, the pitches are result wickets and there are pluses and minuses to that."
That was true no more than at Chelmsford and Taunton, with Essex and Somerset amassing nine wins each in finishing well ahead of the chasing pack. No other side won more than five matches.
"You don't have many easy games where it becomes 400 plays 500," he adds. "I'm not saying it's easy – but every session that Essex played at Chelmsford, for example, you knew how crucial it was going to be.
"A good session could set you up for a win but have a bad one and you could lose it. It was intense cricket, actually – maybe slightly different to what I imagined in some senses.
"It wasn't 400 plays 400 but, for me, on a purely selfish thing, the opportunity to play for Essex, my home county, and then to win it and play every single game was very special."
Subscribe to The Cricketer this Christmas and receive a £20 John Lewis voucher or Alastair Cook's autobiography. Claim your free gift here
Please ensure all fields are completed before submitting your comment!