Maoams and a bear named Bephy... the home comforts helping Sarah Taylor tackle anxiety as England head for India
SAM MORSHEAD: Anxiety does not just go away. It can linger, dormant, and doorstep its sufferers unannounced. And so Taylor, her friends, England colleagues and coaches have learned how to manage it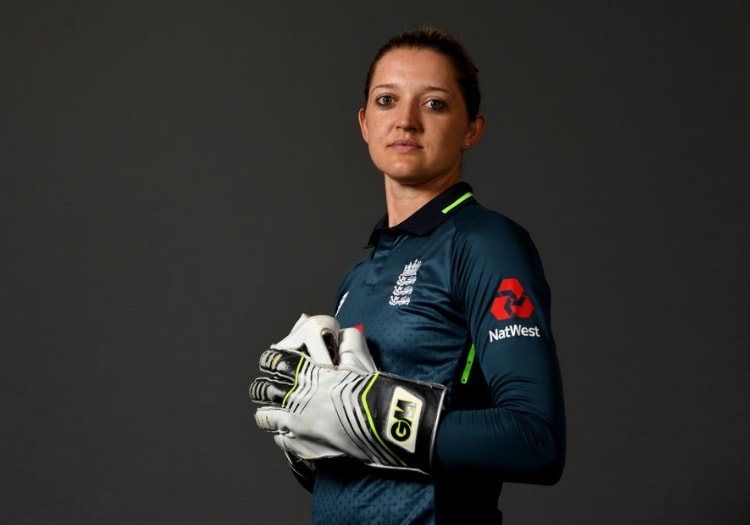 "Maybe I'll just get my own jet. And fly it myself," jokes Sarah Taylor as she discusses the relationship between air travel and her anxiety.
It's one of several moments of remarkable levity in a conversation that dives right into the complex mental battles of a world-class cricketer who has had to deal with more than her fair share of off-field issues.
Taylor's relationship with her anxiety is well-documented, thanks in the main to her admirable openness on the subject. In previous interviews she has traced her problems back to 2013, specifically an awards event at her old school during which she can remember "putting medals around children's necks and I couldn't see their faces". Over the course of the following three years things got worse before, in May 2016, she took a leave of absence from the sport.
She moved back in with her parents and began the healing process. By the following July, and this becomes ever more extraordinary every time her story is revisited, she was a world champion.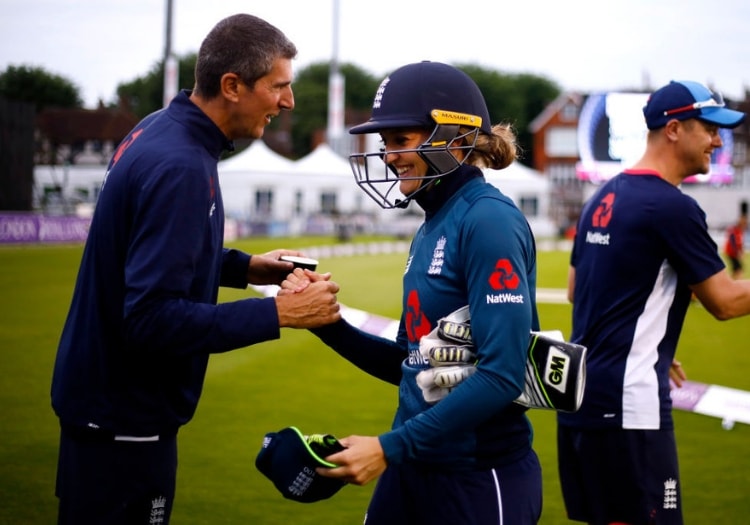 Sarah Taylor is back in the England squad for the ODIs in India
Anxiety, though, does not just go away. It can linger, dormant, and revisit unannounced. And so Taylor, her friends, England colleagues and coaches have learned how to manage it.
Last year, that included the 29-year-old missing the World T20 in the Caribbean and the frequent internal flights on small planes which can trigger her panic attacks.
Her coaches encouraged her to skip that tournament. For the upcoming three-match ODI tour of India, however, the decision was left to Taylor and Taylor alone.
"Once that plane is in the air I can't exactly say: 'Can you stop and let me off?'"
And the woman who bettered depression to establish herself as perhaps the finest wicketkeeper - male or female - in world cricket is not one to shirk a challenge.
"With flying you just have to do it," she says. "Sometimes it can be a little bit tough. We went to Australia and back and I was buzzing that I did a whole tour with flying and stuff, then you have six months' break and suddenly the idea of flying again seems quite a big deal.
"So I just have to keep it up as often as I can."
Taylor is currently undergoing a course of cognitive behavioural therapy - a programme which encourages her, in her own words, "to throw away negative thoughts and shove a positive in there".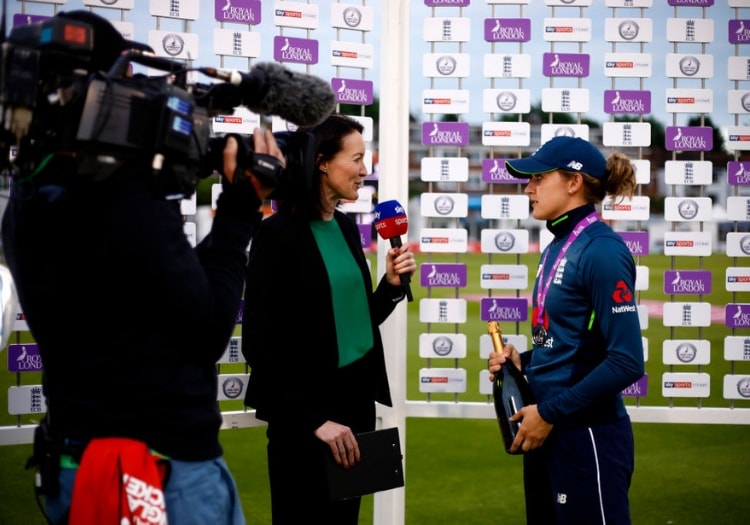 Taylor has opened up once again about her anxiety 
The negative in this case, the potential panic attacks brought on by the feeling of being 'trapped' in an airplane cabin, has been swapped for the positive - representing her country and trying to help the side to a first ever bilateral series victory in India.
"(India) was the last tour where I took a break afterwards, because I struggled on that tour. It'll be a tough tour but I'll be buzzing as soon as I finish it, hopefully," she says.
Travelling has been at the heart of Taylor's very personal struggle for some time.
There was a point, thankfully now confined to the past, where even driving herself a few minutes from home was not possible.
In Australia in 2017, she was allowed to hire a car to scoot around the coast, pitstopping for Ashes matches. She felt in control.
But internal flights remain daunting. It's not the process of flying itself - "I think turbulence is fun… I just lie down and put a few movies on" - but rather a sense of helplessness that forms in her mind.
"Once that plane is in the air I can't exactly say: 'Can you stop and let me off?'," she says.
"Obviously flying is a bit more than going on a train or in a car. If my home and my car is my safe place to exit to, if I'm away from home I don't have that luxury. Travelling is hard in that regard.
"It was easy in Australia because I was able to get my own car and drive places, so I didn't have to do any internal flights. Places like the West Indies and India are a bit tougher to do that."
"We travel business class, so with major flights you have your own space, but with internal flights you obviously don't get that sort of luxury. If you have a panic attack you don't want to be surrounded by people. That's just the fear of it, and obviously it will get easier and easier."
Aside from the long haul, India's climate will also present a hurdle for Taylor to clear, as heat can also act as a catalyst for her panic attacks. The England setup, though, is well-drilled in the identification and treatment of such episodes.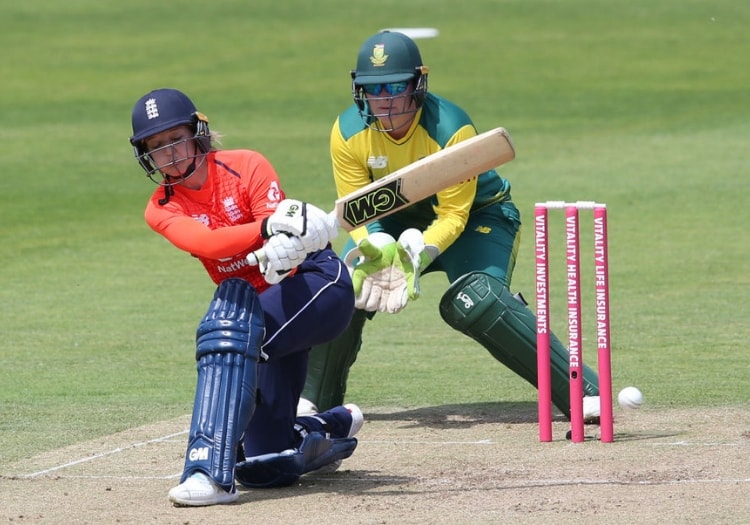 The wicketkeeper sometimes struggles with flights
For examples of true teamwork, you need look no further.
"It works like clockwork now - coaches know what to say and what not to say," Taylor says.
"Our physio is incredible - she can spot things before I even notice. It doesn't matter if I'm having a good day or a bad day. There are always towels available, everyone's got a packet of sweets - Maoam, by the way. Everything is in place.
"We've spent hours having meetings, talking about it, making sure I'm comfortable, they're comfortable. There's obviously a lot else going on so we don't want to be a burden. I think it runs pretty smoothly now."
A handful of comfort items - notably her own pillowcase and a bear named Bephy, which has journeyed with her for the past nine years and "is the most travelled bear in the world" - also add to the sense of home away from home, allowing Taylor to focus on her cricket.
"In my life I feel like there is a good balance between the mental health side and the cricket side. I feel I've not nailed the cricket side, I've not nailed either side but if I'm in a good place mentally you can probably see it on the field," she says.
"I've always been that sort of player, if I'm in a good place I will play well.
"I hope now that I've got the balance right and the cricket can take care of itself."
Please ensure all fields are completed before submitting your comment!