Jones ready for Caribbean challenge
JAMES COYNE: Amy Jones has the task of replacing Sarah Taylor as England's wicketkeeper-batsman as they pitch for a World Cup–World T20 double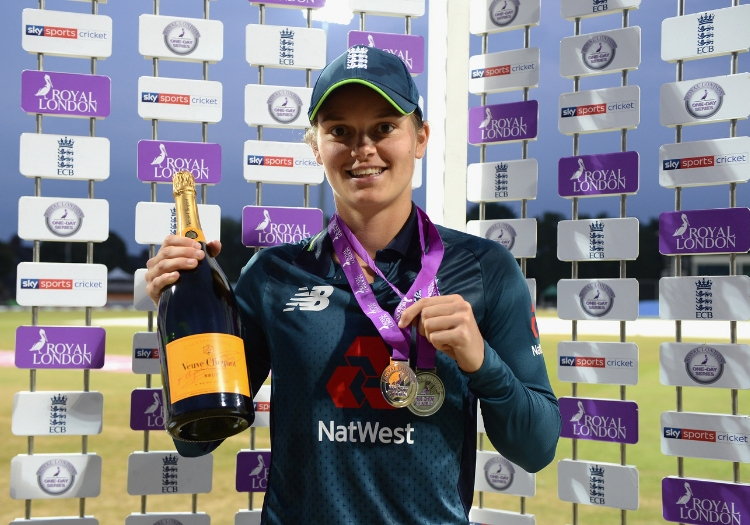 Amy Jones has not only a Women's World T20 to win – but a challenge from her coach to live up to.
Before the England side embarked for St Lucia and their attempt to do a World Cup–World T20 double, head coach Mark Robinson made the unequivocal statement that Jones was the second-best women's wicketkeeper in the world, in terms of pure glovework, only to Sarah Taylor, and that he would "argue that with anybody". Jones will have the chance to test Robinson's thesis, as Taylor will miss the World T20 to manage her ongoing social anxiety, which is related to travel.
It's a ringing endorsement for Jones – even allowing for the fact that the standard of keeping from nation to nation fluctuates considerably in women's cricket.
"Yeah, he's said that to me," Jones told The Cricketer. "And other people have said it. It's obviously a great thing to hear. It gives you a lot of confidence to know that you've got such backing, to show the world what I can do with the gloves.
"Obviously it's a fantastic opportunity for me. I can't wait to get out there. I think the West Indies can be quite a tricky place to play. I kept out there on the last tour we went on, so I can draw on some of those experiences – potentially low, turning pitches. It should be a good challenge. More beats the bat generally, so you're a bit more in the game."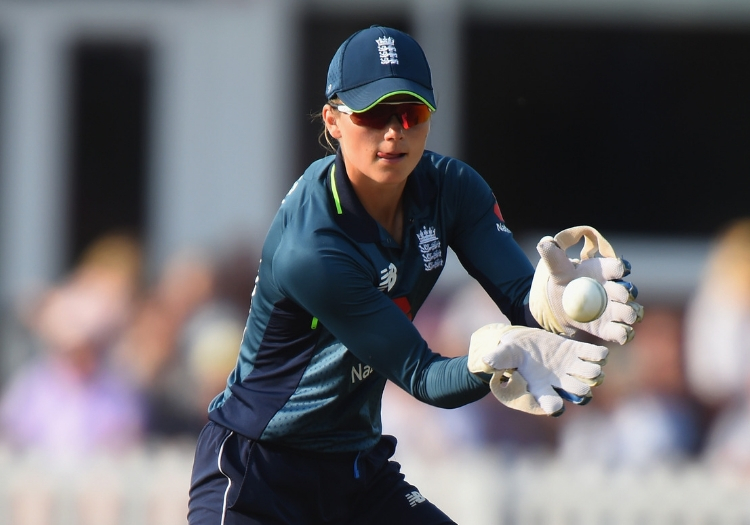 Amy Jones will keep for England at the ICC Women's World T20
Bob Taylor always maintained that standing up to the seamers is a true test of a keeper's ability. And in the case of the Caribbean, it may well be imperative. England like to build pressure with the keeper up to Katherine Brunt and Anya Shrubsole when need be. Through her career, Taylor has achieved the astonishing statistic of 50 stumpings in her 89 T20Is, compared to 23 catches.
Jones loves the challenge too: "I love standing up at any opportunity, as long as the bowler is happy. Sometimes they're not, and they're rather you're back!
"But growing up watching Sarah keep, I've been exposed to standing up to pace right from the start, really. So I love it too. Especially in those conditions, I'll be up a lot of the time."
Jones would have been preparing for this eventuality. Two years ago England went on an ODI tour to the West Indies, just six months after they had been dumped out of the 2016 World T20 in India. Taylor was taking time out from the game, so Jones kept wicket for all five matches – and took three stumpings, two off Brunt.
Robinson admitted that Taylor's ongoing absence from the team does create dilemmas.
He said: "You have to be honest. It is a little bit [disruptive].
"But we've got four openers in the squad. We've got options. You don't want to be dependent on one player. We're covered [in wicketkeeping]. But Sarah is a world-class player. She's not easy to replace. If Katherine or Tammy [Beaumont] goes down what do you do? You don't want to be caught short there either. It makes it real. It makes you do your proper planning."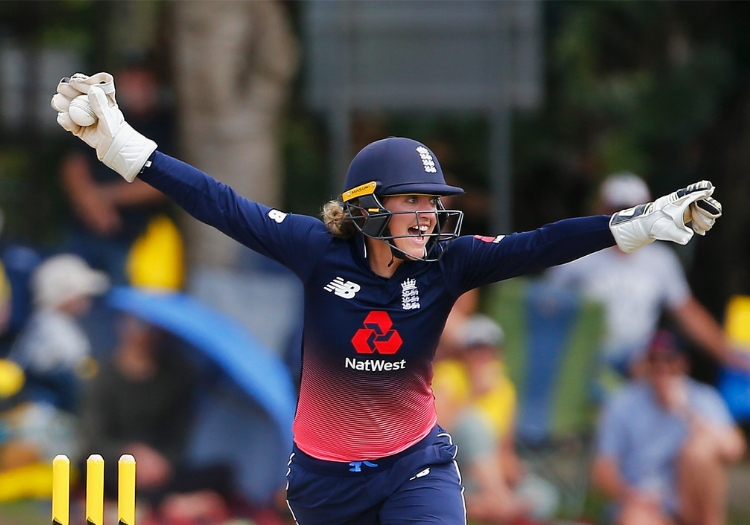 Sarah Taylor is absent from the squad
Jones is a fine batsman in her own right, and when Lauren Winfield was dropped she was elevated to open the batting in ODIs alongside Beaumont, scoring 63 and 78 against New Zealand last summer. She had success too last summer at No.3 for Loughborough Lightning in the Kia Super League, and made her ODI-best 94 from first drop at Nagpur earlier in the year.
Jones said: "I'd love to bat at the top of the order. That's my preference in all forms of the game. But in terms of this World Cup I'm not really sure at the moment where I'll slot in.
"I think it's gone really well opening in the 50-over stuff. I gained a lot of confidence from that. Plus I had a decent Super League with some good partnerships. Confidence is quite high going into this. It's about going there, not expecting too much, and just getting used to the conditions."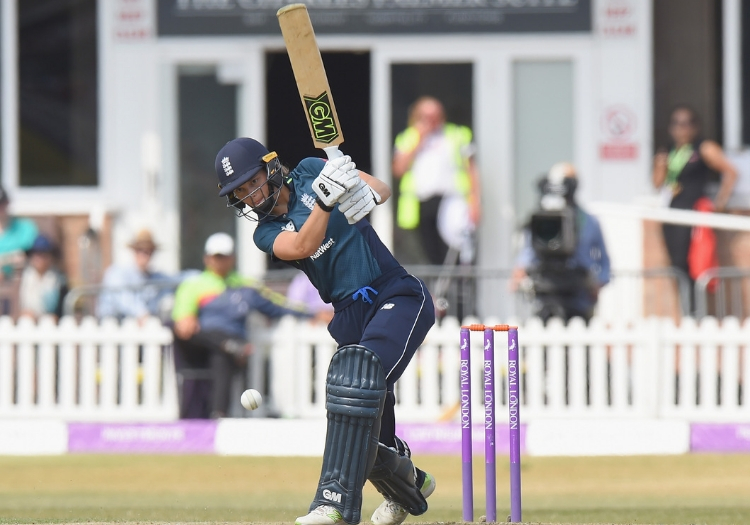 Jones was Player of the Series against New Zealand in July
Robinson has placed the highest emphasis on England needing to adapt to big boundaries and short boundaries, turning wickets or flat, genuine spinners or lob-up bowlers. If the conditions are especially treacherous, England might need to rein in their natural inclinations.
"Yes, if the wickets aren't as flat and the outfields aren't as quick. We're just going to have to be a bit smarter about it. Go out there with exactly the same intent, but obviously the choice of shots you play will have to be a bit different on a turning wicket. We might have to run a bit more between the wickets."
It seems Robinson's lobbying has left an impression at Loughborough. Ahead of the India tour earlier this year, the women's squad were not allotted any time in the heated marquee at the National Performance Centre, where worn wickets are prepared to help prepare England teams for turning conditions. But the women have had valuable time in the tent ahead of this World T20.
"We've been in there already, and we'll be in there right up until we leave. We've had a couple of weeks outdoors too, practice games and stuff. We've done a lot of work against spin – getting right to the pitch or right back. And lots of sweeps. Hopefully it will look like we've worked on it when we get out there."
Please ensure all fields are completed before submitting your comment!