Foakes makes World Cup claim and Little emerges.... IRELAND V ENGLAND TALKING POINTS
NICK HOWSON looks at the key takeaways from the rain-affected one-day international at Malahide as Kumar Dharmesena's woes continued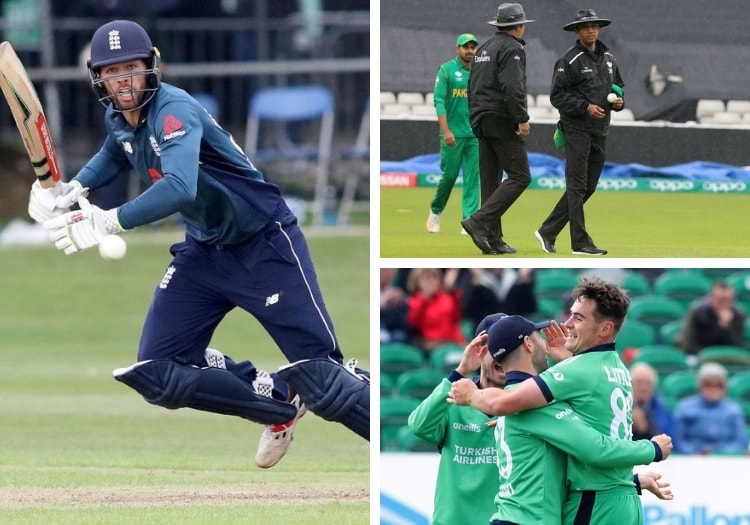 Foakes and dagger
Playing in his first one-day international for 10 years, Joe Denly collected his maiden international wicket but only thanks to some brilliant thinking from one-day debutant Ben Foakes.
The Kent allrounder's second delivery of the 25th over to Andy Balbirnie sailed wastefully down the leg side. The batsman slashed horribly at the ball, missing, and after returning his bat to a neutral position lifted his left foot out of his crease, and was duly stumped.
It probably comes down to personal preference and interpretation whether Foakes' actions can be aligned to those of Ravi Ashwin during the Indian Premier League, after his Mankad of Jos Buttler.
What is undeniable is that the Surrey wicketkeeper's actions were within the rules and did not betray the conventions of the sport. Balbirnie was still completing his shot when pounced on by Foakes, who displayed superb patience and awareness before completing the dismissal.
What is undeniable is the character which Foakes showed in helping England rebuild with the bat when they were on the brink of a humiliating defeat. This is a player who had his Test place cruelly taken from him in the West Indies but has not complained one iota and merely returned to working at his game.
Though Buttler and Jonny Bairstow are still to come into the team, the 26-year-old continues to push his case for inclusion in all formats. Alex Hales' exclusion has brought him closer but time is running out.
If Jason Roy's back does not improve and James Vince and Dawid Malan fail to impress, could Foakes yet be parachuted into England's World Cup plans at the last minute?
Archer in a nutshell
Mark Adair had just twice carved Tom Curran through midwicket for six, as Ireland looked to accelerate in the final 15 overs. At 157 for 6, there was at least a vague platform from which to push on for 250+.
But it is in situations such as these that Jofra Archer is made for, and for which the ECB were so keen to change their own rules to ensure he was eligible in time for the World Cup.
Archer's first six overs had gone by with little incident. His slight frame, wristy action and devastating pace was there for all to see but there was no reward. Yet.
The second ball of the 33rd over was full, straight and at 90.3 miles per hour burst through Adair, leaving his stumps in a mess.
Granted, there were no further scalps and his eight overs went for 40, but Archer was not brought into the fold to save runs in the middle overs. It was to uproot dangerous batsman and bowl at the death. He did the first with emphatic precision.
Consider the first test passed. But Pakistan will pose an altogether different and more substantial challenge.
Little could go large
Four of Ireland's team started the day in their 30s. Add 28-year-olds Balbirnie and Paul Stirling and this is a side who are entering the twilight of their careers at the top.
As a Test playing nation and with the Euro T20 Slam on the horizon, the Irish are badly in need of fresh blood to keep up with their enhanced schedule. And in the form of Josh Little they might have found some.
The 19-year-old, playing in his maiden one-day international, was not overawed by England's all-star batting line-up. His action might need refining as his career progresses, but the theatre around such an unorthodox approach added to the occasion.
Though it took a sublime catch to get Vince, and Malan and David Willey offered nothing shots, the dismissal of Morgan was a beauty as the England captain failed to get under a bouncer which he merely flicked through to Gary Wilson.
It was reminiscent of the three wickets Boyd Rankin took against Pakistan in the 2007 World Cup, announcing himself on the global stage aged 22. And to think, Little has three years on the Londonderry man from that display.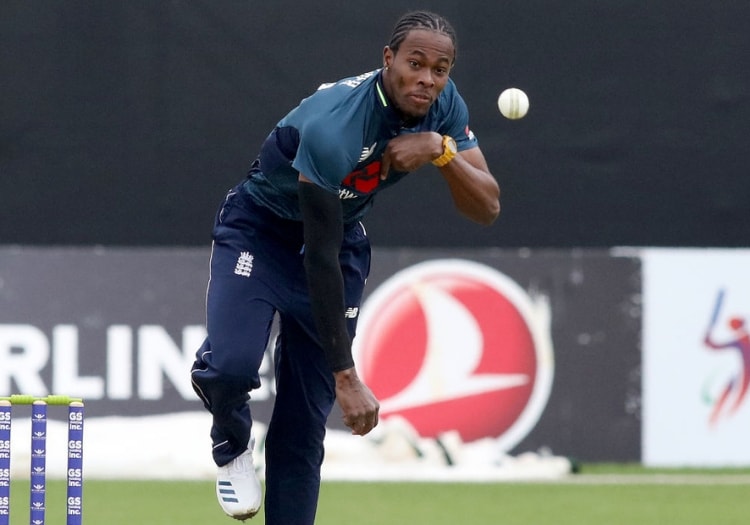 Archer produced the ball of the day on debut
Soggy start at Malahide
When your own chief executive is having to bail you out with a €100,000 loan, then every penny counts.
This match represented a major pay-day for Irish cricket. The arrival of the No.1 one-day international team and World Cup favourites does not come around every day.
So there would have been a great deal of nervousness that with only half of the 11,500 tickets sold a day before the game, the heavens opened. But there shouldn't have been.
That the wet conditions from the previous day forced a two-hour delay to the start of play and saw 10 overs lost from the game is unforgivable for a ground which hosts a team with full international status.
Of course, there is nothing to prevent play being abandoned if it chucks it down on the day of the game. But a credible international ground should have a system in place to ensure such delays do not occur. Walk-up ticket sales would have been lost due to the conditions, and they all make a difference.
The drainage at Malahide is said to be sophisticated but the authorities are planning an upgrade, with a new ground also in Dublin said to be in the offing.
The delay not only provided a luke-warm start to England's much-anticipated summer but also to Ireland's. They may not be playing in the World Cup, but the tri-series against West Indies and Bangladesh gives them a chance to establish themselves. Let's hope the weather holds.
Malahide was a bleak site in the morning of the game
And another thing...
Kumar Dharmesena will stand in five group matches at the upcoming World Cup, including in the opening game between England and South Africa.
The Sri Lankan umpire might be on the elite list but is anything but in the top tier of officials at the highest level. His DRS record is already woeful and in Dublin he added to his reputation.
After a couple of gaffs in the Ireland innings, he inexplicably did not give Ben Foakes out lbw off Tim Murtagh - a key moment in the context of the game and the result.
Players and coach will be frantically checking the upcoming schedule.
Please ensure all fields are completed before submitting your comment!