County Championship team of the week: Who joins Anuj Dal in our XI?
Each week The Cricketer picks a team of the round from the LV= Insurance County Championship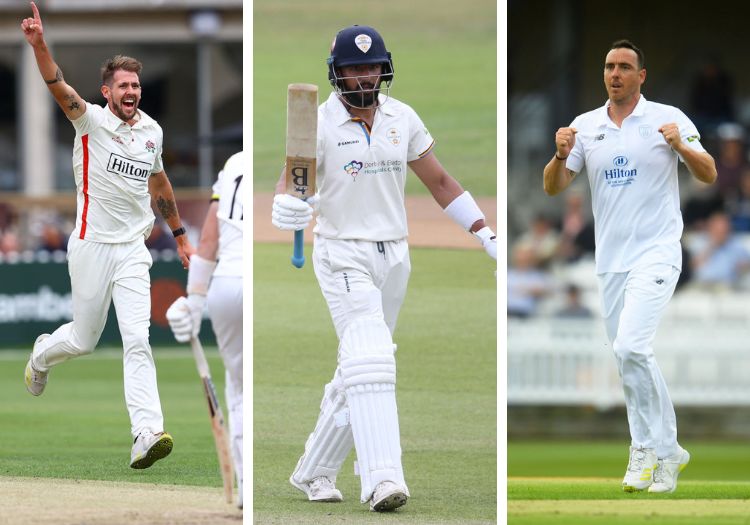 Nick Browne (Essex)
The Essex stalwart piled on 234 not out in the first innings of what ended up being a draw against Somerset and despite lasting only 5 balls in the second, the first innings stood out as the highest across both divisions fairly convincingly. The performance undoubtedly helped Essex in their first innings declaration of 505 as he contributed to two partnerships exceeding 100.
Michael Jones (Durham)
The young Durham graduate posted a career-best against Middlesex of 206 in the first innings as he reduced all hopes of a win for the southern side alongside England batsman Alex Lees, despite Josh Simpson's efforts. The double hundred was his first and soon after the game finished the batsman took a trip even further up north as he was called up to feature for Scotland in their second T20 fixture against the black caps.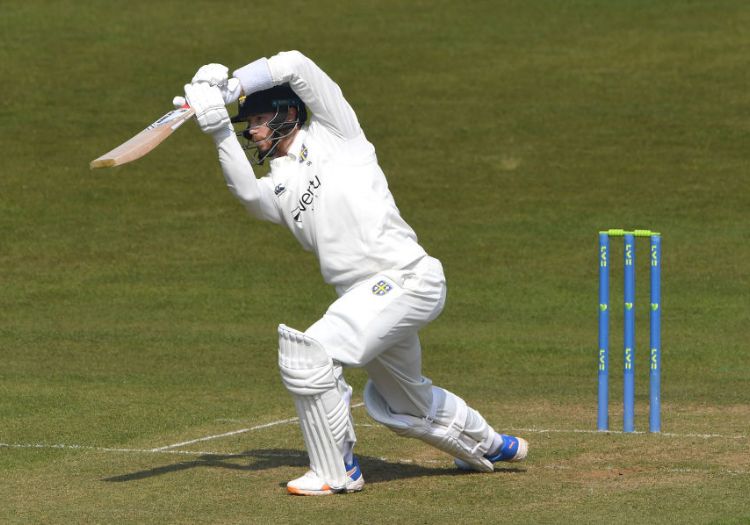 Durham's Michael Jone's scored a career best of 206 against Middlesex [Stu Forster/Getty Images]
Ryan Rickelton (Northamptonshire)
Batting at three for a side is never an easy task as the situation placed in front of you when coming into bat can vary hugely depending on how the openers perform, but that hasn't seemed to be an issue at all for Ryan Rickelton as he anchored the Northants side to what resulted in a close win and one that keeps them in competition to finish in the top half of Division one.
Ollie Pope (Surrey)
For what was a fairly lean turnout for the batsmen at four across the board, Surrey's star Ollie Pope once again proved his ability at the Oval as he contributed 65 and 52, in quick fashion too as both innings finished at a strike rate just shy of 100, and what ultimately resulted in yet another strong win for the side as they extended their lead between Hampshire by a healthy 16 points.
John Simpson (Middlesex)
The Middlesex keeper continued on from his form over at Lord's as he dug in for his second hundred in a row in what could only be described as a valiant effort that held the team's innings together alongside Tom Helm's handy contribution at the tail of 51. Whilst Jones' double hundred will certainly grab the limelight for that fixture, Simpson will be glad he got another strong performance in heading into The Hundred as well as the final round of fixtures for the championship as Middlesex look to put up a final fight for promotion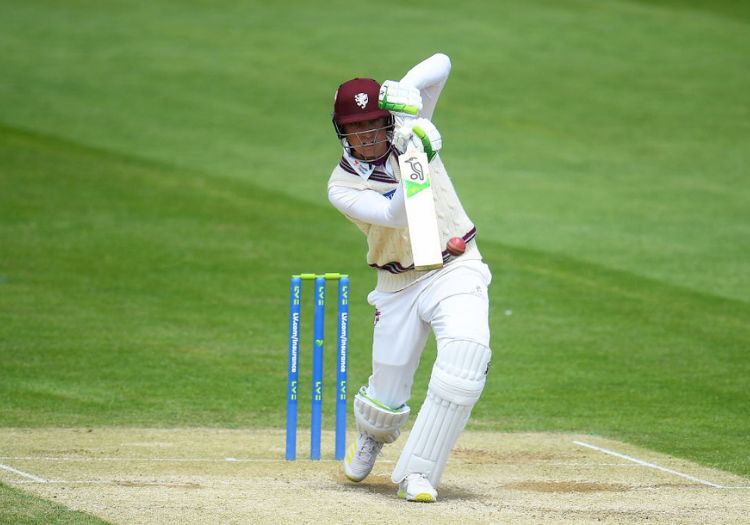 Banton had a game to remember as a concussion substitute [Harry Trump/Getty Images]
Tom Banton (Somerset)
Despite the encounter between Essex and Somerset resulting in a dull draw, there were a few glimpses that kept some fans happy. After 21-year-old Lewis Goldsworthy got caught up in a nasty delivery from Shane Snater, Tom Banton stepped in as a concussion replacement and took the Somerset innings up a gear as he blazed his way to 126 off just 120 deliveries, an innings from which 73 per cent of the runs came from boundaries so there was plenty to enjoy as a spectator.
From going into the game with no expectation of playing to hitting a maiden first-class hundred, Banton should be fairly pleased with his personal achievements despite the team result and may have just found an attitude for future red ball fixtures.
Anuj Dal (Derbyshire)
The Derbyshire all-rounder certainly had a game that will potentially go down as one of the best efforts in his career as he recorded innings of 55 and 112 not out with the bat whilst also taking six wickets across both innings with the ball to lead Derbyshire to a 98 run win against a Worcestershire side that had just taken on Pakistan seamer Mohammed Hasnain. There really isn't an all-around contribution that is as strong in this round of county championship fixtures.
Zafar Gohar (Gloucestershire)
Despite walking away on what will be a hard loss to swallow, Pakistan spinner Zafar Gohar can be fairly pleased with his efforts as he nabbed 5 wickets in each innings and put up a great fight to Northamptonshire in their chase and for a county championship team of the week, Zafar's contributions as a spinner outshine the rest compellingly. His successive boundaries in the second innings certainly helped Gloucestershire in their bid to declare and set a competitive total too.
Kyle Abbott (Hampshire)
The South African seam stalwart once again put in a match-winning contribution for Hampshire as they look to put up a fight against Surrey for the County Championship. His six wickets in the first innings were key in Hampshire's clean up as they restricted the white roses to a lowly 159 with help from Mohammed Abbass. It was the four in the second innings however that left Yorkshire only to post 214 which the Hampshire top order made light work of. His endeavours keep him as the leading wicket-taker of the first division with 49 going into the break of county championship fixtures and comfortably earn him a spot in the team of the week.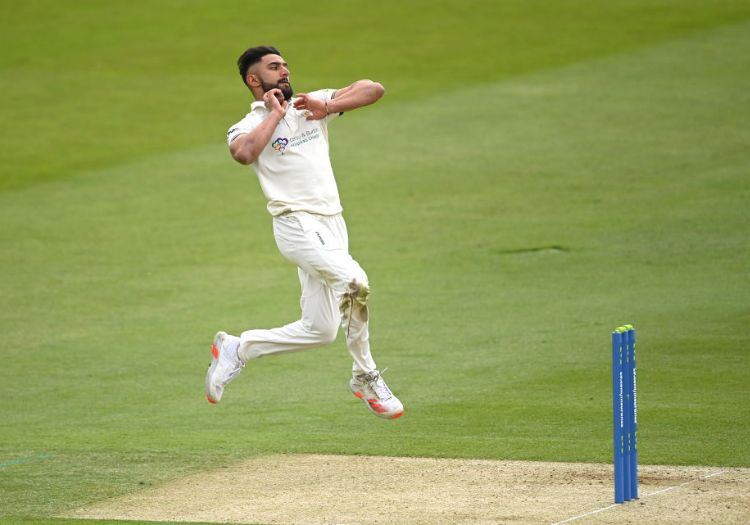 Dal picked up six wickets against Worcestershire alongside his two 50 plus scores [Alex Davidson/Getty Images]
Tom Bailey (Lancashire)
The tall seamer from Preston recorded a career-best as he took an outstanding 11 wickets for just 110 runs as the red roses convincingly defeated Kent, a truly remarkable comeback for a side that had begun the game by conceding a 125-run lead. His six wickets in the first innings played an instrumental role in dismantling Kent's batting lineup from all angles as he removed Joe Denly, Jordan Cox, Ollie Robinson, and the leading run-scorer of the division, Ben Compton. Not a bad run at all.
It didn't end though as he continued to break the side apart with the help of Washington Sundar in the second innings, leaving the side only needing to take three wickets after tea, a target which they completed in around 20 minutes. The 11 wickets throw him right into the mix of leading wicket-takers for the division where he stands at a commanding fifth position for now.
Matt Henry (Kent)
Spotlighting a Kent player seems confusing after Tom Bailey's efforts have been described but the New Zealander truly did put in a great shift for the side and kept them in the game multiple times. His five wickets in the first innings which included Lancashire skipper Steven Croft helped in restricting the opposition to a total that surely had a healthy lead to build on top of so from his point of view, there wasn't a whole lot more that could have been demanded of him and having only played one other red ball fixture for Kent this season, he should be pleased with what he's got out.
Honourable mentions: Matt Renshaw, Josh Bohannon, Jack Leaning, James Rew, Ollie Robinson (Sussex), Kemar Roach
---
Related Topics
Please ensure all fields are completed before submitting your comment!