McGrath: Once Anderson goes past me he will never be beaten
Australian bowling legend Glenn McGrath expects James Anderson to surpass his own record of 563 Test wickets at the Ageas Bowl in England's fourth Test against India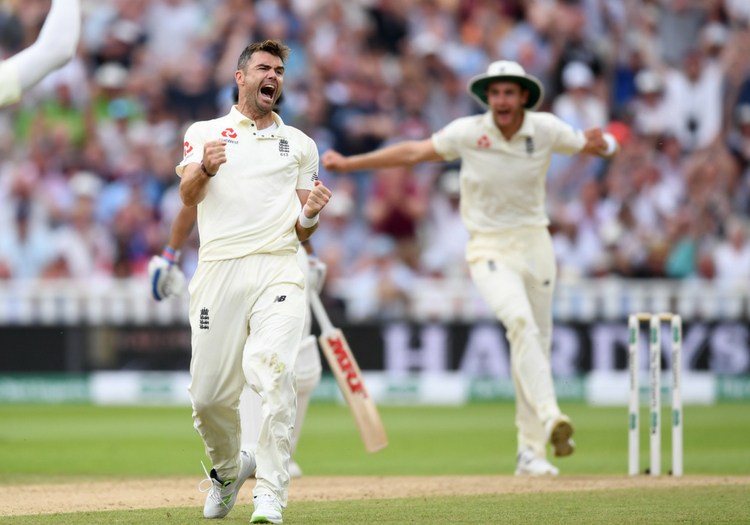 Australian bowling legend Glenn McGrath expects James Anderson to surpass his own record of 563 Test wickets at the Ageas Bowl in England's fourth Test against India.
McGrath is currently Test cricket's most-successful pace bowler but Anderson - who has 557 wickets to his name - looks set to go past the Australian's record before the series is done.
Writing for the Daily Mail, McGrath says he will get in touch to send Anderson his congratulations when the time comes and believes that the Englishman's tally will never be beaten.
"Jimmy Anderson deserves everything he gets, and even though he is an Englishman I will be delighted for him when he goes past my record and becomes the most prolific fast bowler in Test history.
"He should do it this week in the fourth Test at Southampton — and I will be getting in touch with him as soon as he does to say well done.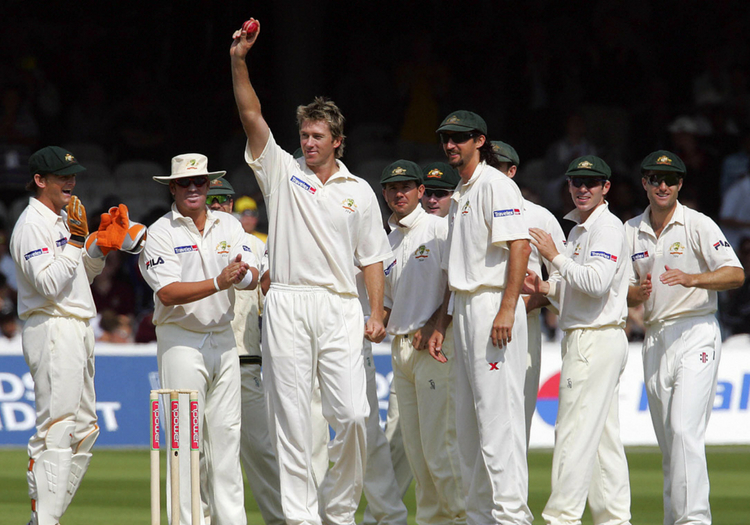 McGrath celebrates taking his 500th Test wicket
"I have an awful lot of respect for Jimmy. I believe once he goes past me he will never be beaten."
Of his own tally, McGrath says he is proud of his achievement but that records are there to be broken.
"Records are nice and I've been very proud to have taken more wickets than any fast bowler in Test history, but any high is there to be beaten and I will be equally proud of Jimmy when he goes past me because the fast bowlers' union has to stick together, whichever country we come from.
"Being a fast bowler is the toughest job in the game and people do not see the hard work off the field that goes into spending as much time at the top as Jimmy has. We put ourselves through a lot more pain than anyone else.
"On his day when conditions are in his favour, and we saw one of those days at Lord's in the second Test against India, he is unplayable and to be at the very top at 36 with all those miles on the clock is incredible.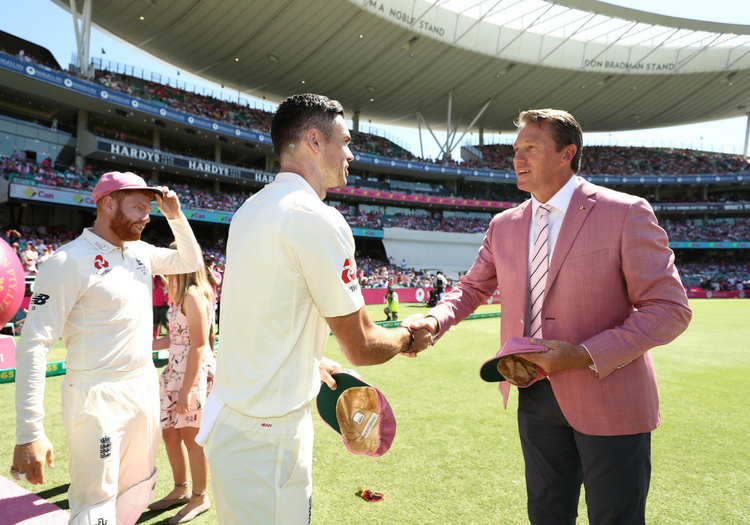 McGrath presents Anderson with his Pink Test Cap at the SCG
"I've always said Jimmy was class, ever since I played against him in what became my last Test series in 2006-07. I noted how he swung the ball both ways conventionally, because it's a real art form. Not many have been able to do that. I can only really think of Wasim Akram, who is another great of the game, who could do that as skilfully."
Earlier this month, Trevor Bayliss suggested Anderson could play into his 40s and McGrath says he will be a keen observer as to how many more wickets he has in him.
"Once Jimmy goes past me it will be interesting to see where he wants to set the bar. With the nature of the game these days, and the amount of Twenty20 cricket, I believe no fast bowler will ever go past him.
'I'm still very much hoping Test cricket will continue to be held in high regard by all young cricketers but will they be able to play the amount of games necessary and put in the effort required to go past Jimmy? I don't think so.
"I reckon that once he's knocked my tally off the next goal will be 600 wickets and that would be an incredible feat.
"Then you have Anil Kumble on 619 which is feasible but I'm not sure how close Jimmy can get to Shane Warne on 708 or Muttiah Muralitharan on 800. Even someone as great as Anderson will find that a bit of a struggle!"