England legend Edwards takes on role with leading private school as girls' cricket professional
Charlotte Edwards, who captained England in 220 matches over the course of an illustrious international career, will take on the role from September in addition to her position at Hampshire Women and Southern Vipers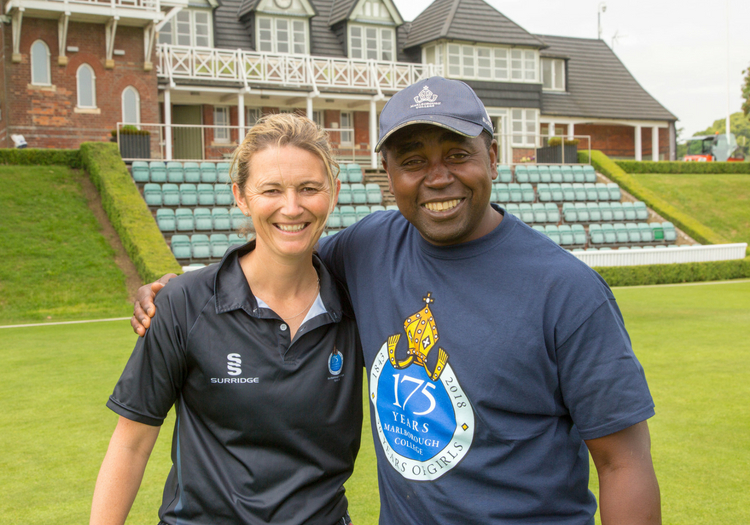 Charlotte Edwards and Mark Alleyne - the girls' and boys' cricket professionals at Marlborough College
Marlborough College has scored a major coup in the signing of former England captain Charlotte Edwards as girls' cricket professional.
Edwards, who captained England in 220 matches over the course of an illustrious international career, will take on the role from September in addition to her position at Hampshire Women and Southern Vipers.
The Wiltshire school's girls' cricket programme has enjoyed substantial growth over the past three years and now boasts a full schedule of fixtures in the summer months.
Marlborough say Edwards will provide "ongoing support, coaching and promotion" to the existing scheme. She will work alongside another former England international in the shape of ex-Gloucestershire captain Mark Alleyne, who is the boys' cricket professional.
"Charlotte is the highest profile and most successful women cricketer in history," said Alleyne.
"We are delighted to have her involved and I have no doubt she will make an enormous contribution, not only to our girls' programme but across the College. 
"We are setting out an ambitious five-year plan to make Marlborough a leader in girls' cricket - not only within the independent sector but as a development and coaching hub for girls' cricket across both state and independent sectors."
Edwards said: "I am delighted to be working with Marlborough College and Mark on the development of their girls' cricket programme.
"I have been hugely impressed with the commitment to the girls' game and their involvement in promoting girls' cricket across both independent and state schools and I am really looking forward to getting started."