World Cup pros: 11 reasons why the tournament has been a success
THOMAS BLOW: Rather than dwell on its shortcomings, let's celebrate the ICC's festival of cricket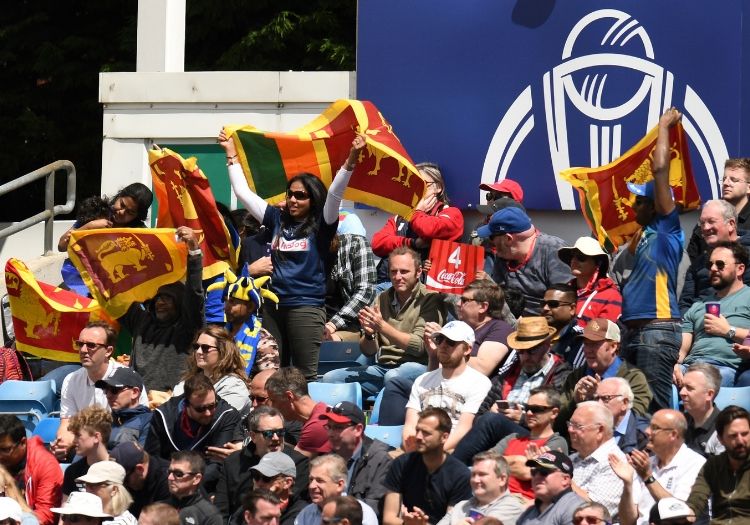 The 2019 World Cup has come in for a lot of stick over the last two weeks. 
The format, the rain, the lack of nations participating - the criticism is mounting, and it's hard to argue against it.
But while we should rightly criticise major tournaments when necessary, it's also important to highlight the positives.
Here are 11 reasons why the tournament has, so far, been a success.
It's bringing people together
Although our current political circumstances might suggest otherwise, Britain, on the whole, is a nation that celebrates its vibrant multiculturalism.
With thousands of first, second and third generation migrants from Bangladesh, India, Pakistan and various other countries living in Britain, the World Cup has helped celebrate the nation's multiculturalism more than any other sporting event of the last 20 years. 
This doesn't even take into account all fans who have travelled across the world to join the party. While it would be great to see more nations participating, the 2019 edition is still the "festival of cricket" the ICC desired. 
The redemption of David Warner
When David Warner walked out to bat for SunRisers Hyderabad in the IPL three months ago, it was a preview of what to expect come the start of the World Cup.
Now the tournament has arrived, we are being treated to a prolonged display of powerful, aggressive and resilient batting from this mercurial talent. 
At the halfway stage, Warner has smashed 447 runs at 89.40 - more than any other batter. Love him or hate him, he's a player which the global game desperately needs.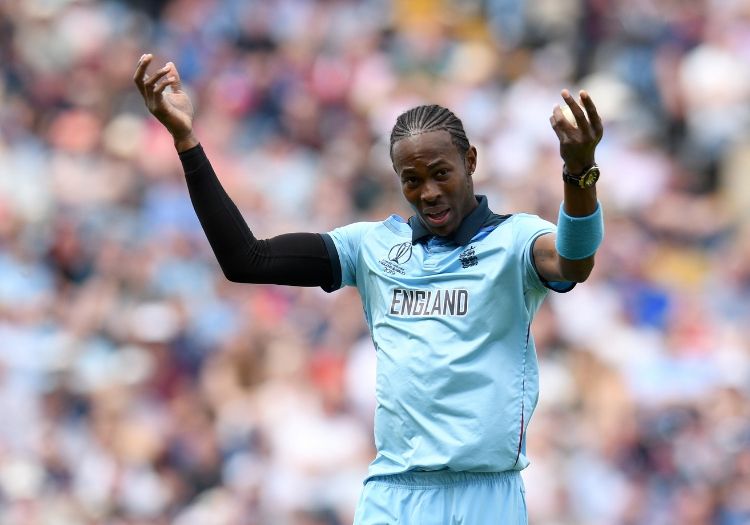 Jofra Archer has done extremely well at this tournament
Jofra Archer has arrived 
Since the beginning of 2019, Jofra Archer has gone from being a talented player on the periphery of international game to England's most treasured bowler.
This isn't even up for debate. He's already claimed 15 wickets at 17.93 - figures that compare to the likes of Mitchell Starc and Pat Cummins.
And at 24, who knows how far he can go. He's got the cricketing world in the grasp of his right hand and can obliterate it with one effortless flick of his wrist. The future is bright.
Men's international cricket is back at Taunton, among other grounds
With only eight grounds planning to be used in The Hundred, and with some venues not being considered for Test cricket moving forward, it feels as if a number of England's most treasured grounds are slipping into obscurity.
But the World Cup has helped bring enthusiastic and joyous crowds back to Taunton (which has hosted just a solitary men's IT20 since 1999), Bristol (just seven ODIs in the decade prior to the 2019 World Cup), and Chester-lee-Street (which last held Test cricket in 2016). 
With more men's international cricket being played than ever before - and with the domestic game potentially moving away - it's important that these grounds remain prevalent. 
The outgrounds are prospering
While many matches have been washed out thanks to the lovely British summer, the outgrounds have still proven to be very popular with county loyalists.
Thousands of fans have flooded to these venues - some of which haven't been used for first-class cricket for decades - to enjoy an organic, picturesque and historic form of the English game. 
With sides being turfed out of their primary homes by the ICC, much of this wouldn't be possible without the World Cup. Let's hope that from 2019 onwards, counties appreciate these cricketing havens by frequently using them.
England are living up to the hype
Six games, five classy performances from England - let's just try not to think about the Sri Lanka debacle.
While they may have embarrassed themselves in their last match, they have performed consistently since the opener at The Oval. Eoin Morgan's men have scored more than 300 in four out of six innings, and they have bowled out South Africa, Bangladesh and West Indies. 
After four years of hype, this brilliant England side have proved they can perform on the biggest white-ball stage - regardless of whether they go on to lift the cup or not.
It's not been the slog fest we all expected
Before the tournament began, many pundits commented on how the balance between ball and bat has gone significantly in favour of the latter in recent years.
But despite this, there has been an even contest between the two during the early stages of the World Cup. 
South Africa, England, Pakistan, Afghanistan, Bangladesh, West Indies and Sri Lanka have all been bowled out for less than 215, while five sides have surpassed 330. It's also important to note that no side has scored over 400.
The world's most underrated players get their chance to shine
Due to the monopolisation of the sport, some of cricket's smaller Test playing nations - Bangladesh and Sri Lanka, for example - will be touring cricket's big three - England, India and Australia - less and less in the future. 
The result of this is that several talented cricketers will have less of a chance to shine on the game's biggest stages. 
However, the World Cup is affording these players a rare chance. Shakib Al Hasan has reaffirmed his position as the world's best allrounder with over 400 runs, and Dhananjaya de Silva is averaging just 15.80 with the ball for Sri Lanka. 
Although the World Cup is still missing some great associate players - and the ICC must take responsibility for this - let's appreciate the talents of Shakib and co before we start criticising.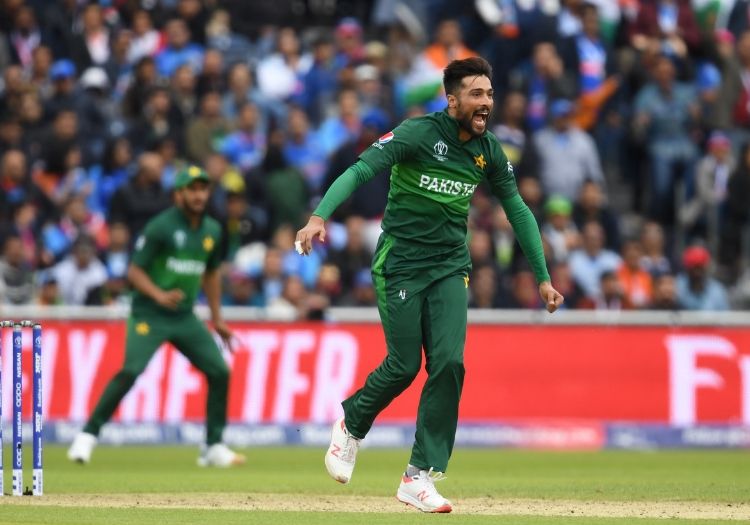 Mohammad Amir is bowling well for Pakistan
Mohammad Amir is back to his best
When Mohammad Amir wasn't selected in Pakistan's provisional World Cup squad, I was shocked. Like many, the memory of him tearing apart the world's best in the 2017 Champions Trophy remained vivid. 
In fairness to the selectors, his initial exclusion was justifiable. His ODI form of late has been dire; averaging 84 in Pakistan's 2018 tour of New Zealand, 144 in last year's trip to Zimbabwe, and 66 against South Africa back in January.
But after being overlooked during Pakistan's disastrous series against England, Amir has been sensational in the early stages of the World Cup. He's claimed 15 wickets and has an economy rate of less than 5.
Pakistan will probably not make the last four, but Amir may just be remembered as the tournament's most influential bowler. 
The big hitters haven't let us down
Eoin Morgan hit more sixes against Afghanistan (17) than Nasser Hussain managed in his entire ODI career (15) - and he played in 88 ODIs!
Batters are always set up to fail; it's their default mode as it takes guts, skill and desire to go and make those runs. But at this World Cup, they very best in the business have delivered. 
Kane Williamson is batting like a dream; Jason Roy, Jos Buttler and Shikhar Dhawan have all hit centuries; and Rohit Sharma, Joe Root and Aaron Finch have all passed the 300-run mark.
Some teams may have flopped, but the world's most applauded batters have not shied away. 
The world is watching Britain, how can that be a bad thing?
Yes, rain has ruined much of the tournament and the ICC's ticketing policy has been a tad absurd, but it's still wonderful to think millions of people - young, old, male, female - have been watching cricket being played in England.
They have been able to witness Trent Bridge, Old Trafford and The Oval in all their glory, and they have seen some great contests - Friday's match, for example - being played in classic English conditions. 
But most importantly, and something I alluded to at the beginning of this piece, they have been able to see Britain as a joyous, vibrant and welcoming nation - something of a rarity in our increasingly polarised political climate.
As the world watches Britain sink itself into tedious arguments about Brexit and the next Prime Minister, the World Cup has ignored the division to bring its cricket tragics together. 
Our coverage of the ICC Cricket World Cup 2019 is brought to you in association with Cricket 19, the official video game of the Ashes. Order your copy now at Amazon.co.uk
Please ensure all fields are completed before submitting your comment!