Might the chaos of the pandemic produce an opportunity lower down the women's cricket ladder?
NICK FRIEND: On Tuesday, Argentina announced that they had been invited, along with Brazil, to join USA and Canada in the Americas regional qualifiers ahead of the 2022 Women's T20 World Cup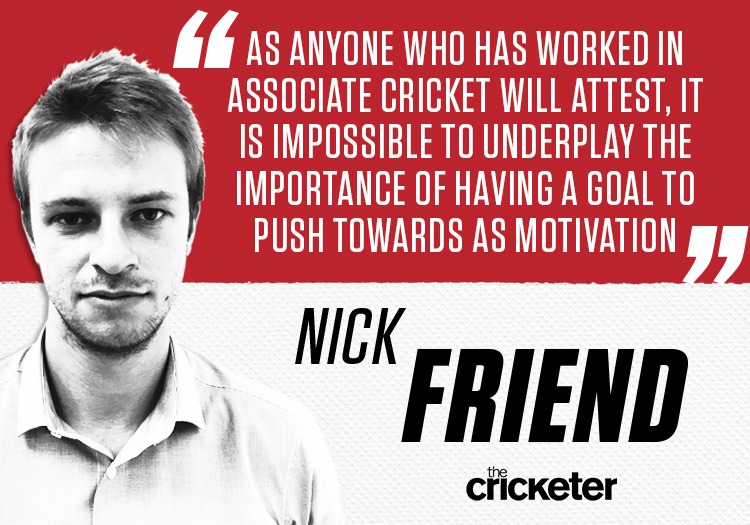 It was only seven months ago that the Women's T20 World Cup took place. Boundaries were pushed and the bar significantly raised, only for everything to then ground to a halt.
I return to that tournament as the starting point for this column because of Thailand, whose presence among nine full ICC members represented a vital move in the growth of the women's game.
In that moment, they became the flagbearers for 91 other countries with associate status, who might have looked at 10-team World Cups as distant pipedreams.
Their qualification and subsequent performances – they may well have beaten Pakistan had rain not washed out an intriguing run chase – merely heightened their sense of symbolism. "All cricketers dream of playing in the World Cup," captain Sornnarin Tippoch wrote in a column ahead of the competition, "and our dream has come true."
Since then, however, the narrative around women's international cricket has shifted: the uncertainty of the pandemic has left few exempt. Next year's 50-over World Cup has been put back by 12 months, while only in the last four weeks have England, West Indies, Australia and New Zealand resumed competitive international action.
A real danger exists in regions with different priorities and economic situations that the spotlight on women's sport might veer elsewhere.
"With the stress on the finances of global cricket, you can see countries around the world really feeling the pressure not to invest into what they see as development areas as opposed to commercially generating areas," ECB chief executive Tom Harrison said in September.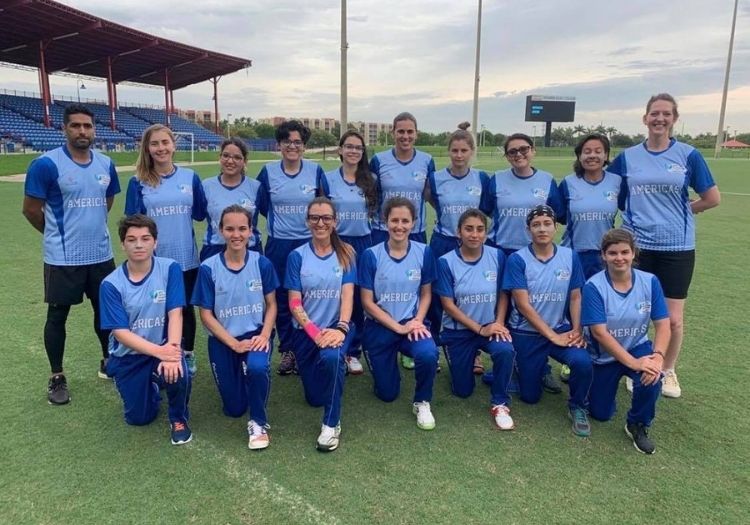 In 2019, a combined Americas side played USA and Canada in warmup matches before the latter two faced off in a qualifying series
On Tuesday, though, Argentina announced that they had been invited, along with Brazil, to join USA and Canada in the Americas regional qualifiers ahead of the 2022 Women's T20 World Cup. The finer details are yet to be confirmed, but the competition will take place next August.
Now, part of my interest in this particular news snippet comes through my own personal history: I spent eight months coaching with Cricket Argentina during 2015 and 2016 in Buenos Aires.
And so, the continuing rise of the Flamingos – as the women's side is known – has always filled me with pride, knowing the variety of characters among the squad and the huge efforts that go into representing any national sports team while also holding down separate full-time employment.
Take the skipper, Veronica Vasquez, who combines her batsmanship with work as a doctor, currently fighting coronavirus on the frontline in Buenos Aires.
As anyone who has worked in associate cricket will attest, it is impossible to underplay the importance of having a goal to push towards as motivation. Otherwise, players eventually have to ask themselves what is in it for them and whether their lives could be easier without the added commitment of training for a future they cannot see.
Beyond my own personal interests, however, their addition marks a significant step forward for the growth of the game. Last year, the regional qualifier comprised only USA and Canada, with a combined Americas team – featuring cricketers from Argentina, Brazil, Costa Rica, Mexico and Chile – put together to prepare them in warmup games.
This time around, there was no justification not to include South America's two best teams, whose invitations have been based on ability and participation levels in the countries.
Brazil, as The Cricketer reported earlier this year, became the first nation to offer a batch of central contracts to its women's team ahead of their male counterparts. They won the 2019 South American Championships – and have claimed victory in four of the last five tournaments; Argentina won in every year between 2010 and 2014.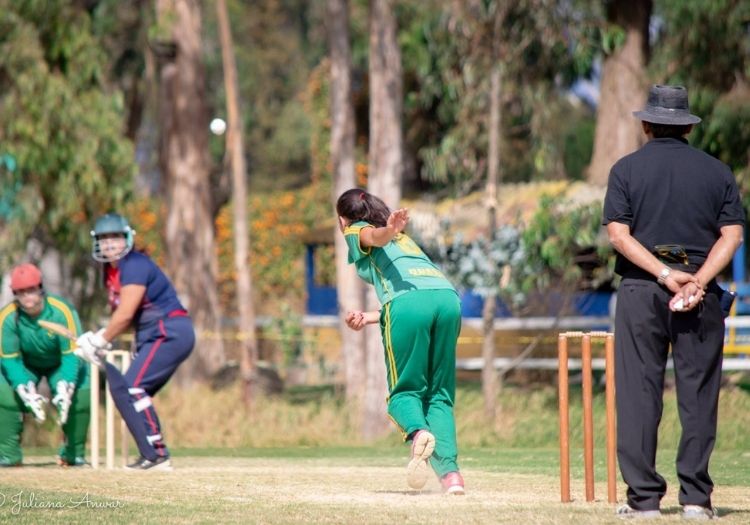 Brazil handed out central contracts to their women's squad in January
Cricket Brazil president Matt Featherstone told The Cricketer after announcing the central contract programme: "We had an empty piece of paper, so there was no real thought process that cricket was a men's game or a women's game. There was no prejudice.
"Therefore, when we started, we had as many women playing as we did men. We really felt that this was an opportunity for women to develop their game and to be part of an organisation, whereas football in Brazil doesn't really offer that to many women's teams.
"That's how it started. Really, we've sat down as an organisation and asked how we can make a difference. What can be the real postcard of Cricket Brazil? Without a doubt, it has to be women's cricket."
With doubt and insecurity dominating the current landscape, it is the final paragraph of Featherstone's explanation that is most intriguing. He was speaking 10 months ago, but one wonders what this period might mean for ambitious, 'untraditional' cricketing nations. At the very least, the hope is that no ground is lost by those who have worked hard to develop their women's programmes.
And as some of the more established cricketing nations stagnate amid the inevitability of reduced funding in light of the financial impact of the global health crisis, others – like Thailand and Brazil, who have recognised women's cricket as their greatest opportunity to progress up the sport's ladder – might view this moment as a chance to take advantage.
For Thailand, that process begins next month with Nattakan Chantham, who will feature in the Women's T20 Challenge as the event's first Thai player. Her berth in a squad also featuring Smriti Mandhana, Deepti Sharma and Sophie Ecclestone represents fine reward for an unlikely, atypical journey.
Much like at the World Cup, others will be watching on for inspiration – proof that the rise of 'untraditional' powers shouldn't be brought to a standstill, even during these times.
For unrivalled coverage of the county season, subscribe to The Cricketer and receive 3 issues for £5
Women's Cricket
|
Global Game
|
Features
|
1Banner
|
Please ensure all fields are completed before submitting your comment!