Will T20 cricket, like football, find a way of rewarding failure among its coaches?
SAM MORSHEAD: It is familiarity, after all, which owners seem to place so much stock in - that is why the same old names rotate among the Premier League's lesser clubs like bullets in a chamber, just waiting to be fired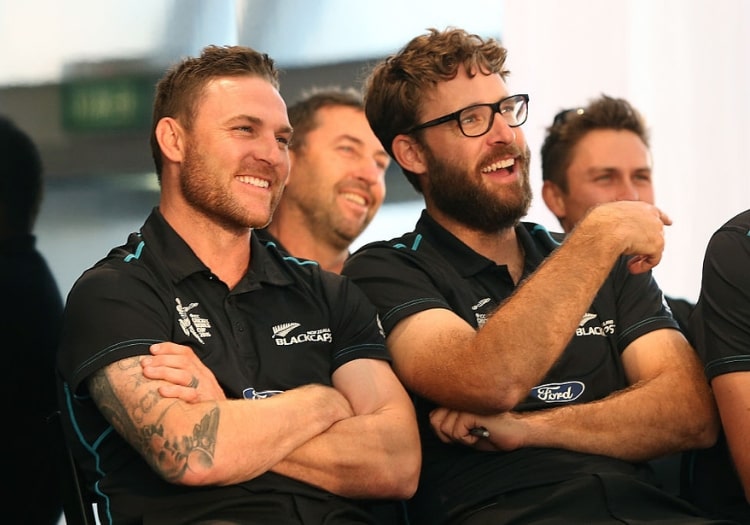 After 80 defeats in just 135 T20 matches as a coach, is Daniel Vettori's extended honeymoon period about to run out?
Vettori seems set to lose his third T20 coaching gig in less than a year, with the Courier Mail reporting that Queensland Cricket are set to restructure their backroom setup, ditching the specialist position that the New Zealander has held since 2015 and focusing instead on over-arching roles.
Should the plan be executed - and judging by remarks made recently by Queensland chief executive Max Walters it appears entirely likely it will be - Vettori's miserable six months will be complete.
"We'll be talking to the players and coaching staff about how they see things," Walters said.
"It certainly won't be a witch hunt, that's not the way we do things. It will be a full download on where we can go from here and improve performance.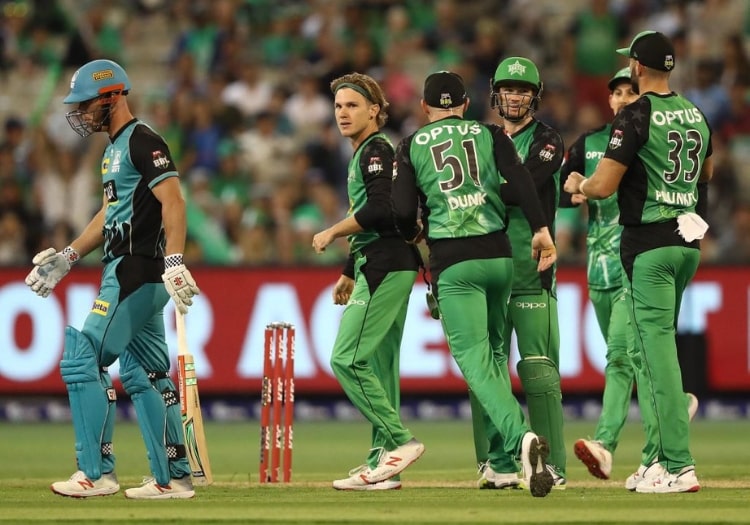 Brisbane Heat are having another difficult season
"We think the players have got the ability. Every time you write the team down you think it's a pretty good team.
"There are other teams with players of not great stature in the game, but they seem to get the job done."
Not particularly subtle, then; the writing not so much written on the wall as carved deep into it for Vettori, whose 2019 does not look like improving on a forgettable 2018.
Since late-August, the former New Zealand international has already left a pair of high-profile jobs at Royal Challengers Bangalore and Middlesex. And with good cause.
For a man who on first glance appears to fit the bill as a T20 coach - young, studious, and with a vast experience of the game - Vettori's record in the format is fairly gruesome.
In his five IPLs as RCB head coach, his hugely expensive, absurdly talented squad made just one final and failed to reach the play-offs on three occasions. In the two years prior to his sacking, they had won just nine matches.
DANIEL VETTORI'S T20 COACHING RECORD
| | | | |
| --- | --- | --- | --- |
| | Completed matches | Wins | Win% |
| Brisbane Heat | 37 | 15 | 40.54 |
| Royal Challengers Bangalore | 71 | 31 | 43.66 |
| Middlesex | 27 | 7 | 25.93 |
| TOTAL | 135 | 53 | 39.26 |
In England, the story was similar. Middlesex's supporters became increasingly infuriated with their abject displays in the Blast during the Kiwi's time in charge, which featured seven wins in 28 matches and culminated in a frankly disastrous 2018, littered with heavy losses. He was moved on from a three-year deal once Stuart Law arrived to take on all first-team duties.
Brisbane Heat are into their fourth season with Vettori at the helm and pickings have been slim. Barring a semi-final loss in 2016-17, life under the 40-year-old has been a rotten harvest. Sixth in 2015-16, seventh last year and, after Tuesday's loss at the hands of Hobart Hurricanes, down and out of BBL08.
Vettori builds his teams around big-name, big-hitting batsmen - Chris Lynn and Brendon McCullum at Brisbane; Virat Kohli, AB de Villiers and Chris Gayle in Bangalore - when data analysts routinely stress that it is the teams with the best bowlers who win more often.
And so it has come to pass that, as of January 29, Vettori's win rate as a T20 coach slipped below 40 per cent (39.26). Remarkably, he would need to win his next 29 consecutive matches to bump it up to an even half-and-half, though his teams have been involved in two tied games.
Data for domestic T20 coaches is not particularly easy to come by, so it is not simple to make comparisons between Vettori and his peers in a form of the game which is still learning to archive and document its performances.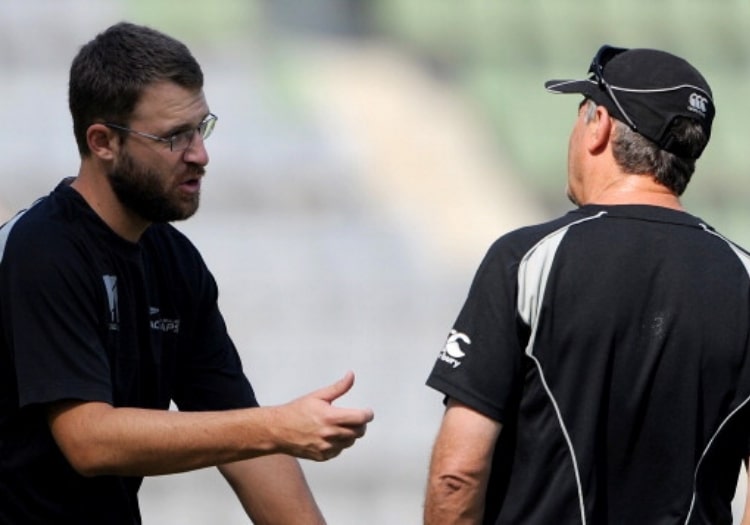 Daniel Vettori could be set to lose his job with Brisbane
But his annus horriblis, and the way in which club owners have reacted to it, does go to show the way in which cricket is evolving in its shortest form, with coaches becoming ever more expendable and increasingly to blame when results don't go to plan.
As Michael Atherton wrote in The Times last year: "In a Test match, given the length of the game and the influence wrought by the top players, more often than not the best team will win out. A coach can certainly influence things, making a bad team better, or a good team worse, and making players better or worse in the process, but it would be silly to judge solely on results when the disparities between international teams can be so significant.
"But in domestic T20… it is likely in the near future that coaches will be judged to a far greater degree on outcomes, and that a football merry-go-round will result."
Should T20 follow football's lead, however, will Vettori actually be out of work for all that long?
In the future, will cricket find its own Allardyce-Pulis-Hughes-Moyes revolving door? Will there be a constant reward for failure?
Vettori's example - only in April did he secure his most recent contract, a two-year deal with Rajshahi Kings in the Bangladesh Premier League - suggests that the trend is at least for now being followed.
VETTORI'S TEAMS BY SEASON

Brisbane Heat: 6th (of 8), 7th, SF, TBD (unable to make semi-finals in 2018-19)

Royal Challengers Bangalore: 7th (of 8), 3rd, 2nd, 8th, 6th

Middlesex: 7th (of 9) in South Group, 9th in South Group