Why can't Angelo Mathews be part of the Sri Lanka rebuild?
NICK HOWSON AT HEADINGLEY: The former skipper has been in and out of favour with the 1996 world champions but there is no denying his class, as highlighted against India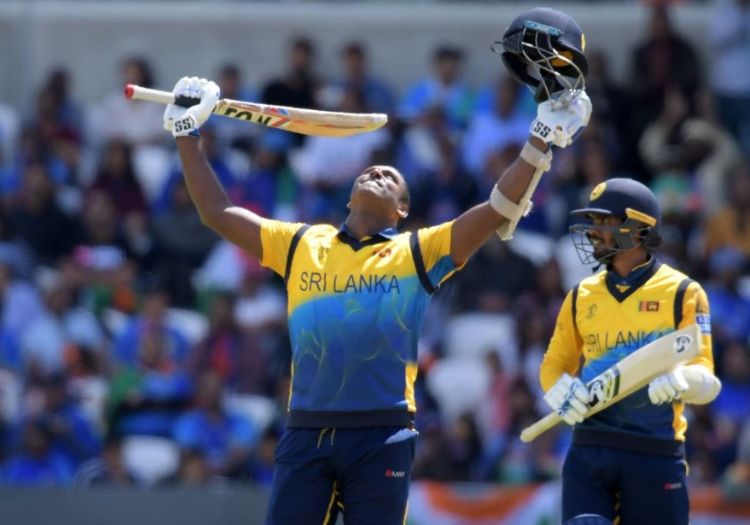 Angelo Mathews should be done with Sri Lankan cricket. Appointed, dumped and then reappointed as captain, had his fitness questioned in a public forum, the cricket board should have been blocked on WhatsApp years ago.
It was five years after his international bow that Mathews was first enlisted as captain, given the honour across all formats after the exit of Kumar Sangakkara, though Mahela Jayawardene did lead the team in the T20 World Cup in 2012.
But it was a spell of numerous success. A World Cup quarter-final and a position at the summit of the T20 rankings were among the achievements, as was a Test series victory in England. But it was bought to an animatic end by an ODI series defeat to Zimbabwe. He resigned as the leader in all formats in July 2017 to give someone else a go, or so he thought.
Six months later he was back as limited-overs skipper and picked up from where he had left off, losing to Zimbabwe. He lasted just eight months when the most infamous incident of his international career took place. He was dumped for the visit of England, forcibly removed as captain and had his fitness and running between the wickets criticised by coach Chandika Hathurusingha. It was rather messy.
Accusations he wasn't physically right was given credence when a hamstring injury struck him down on the tour of New Zealand. He would not return until the World Cup squad was selected when he was named as vice-captain rather churlishly in one of a number of baffling decisions.
Ten runs in his first four innings back made Matthews look every bit a player who hadn't played an ODI for nine months. A single against Scotland was followed by 14 and nine-ball ducks in the World Cup openers against New Zealand and Afghanistan. A nine against Australia after 11 days without a game due to rain was a further suggestion this level was indeed beyond him.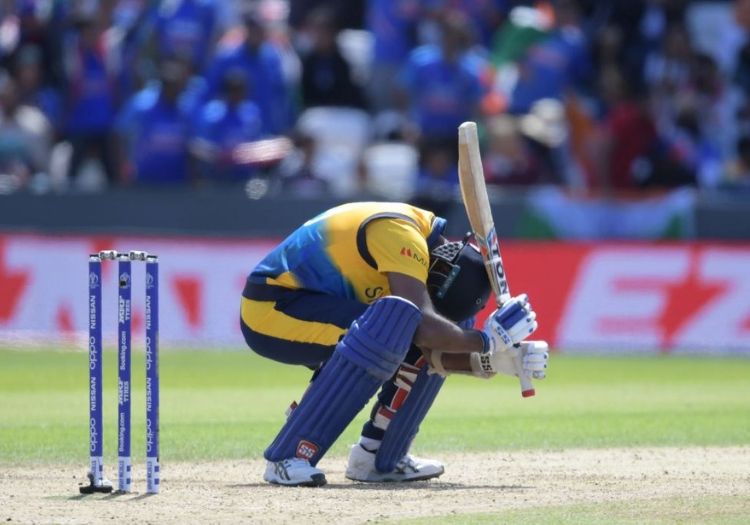 Angelo Mathews was immediate under fire against India
It was only a masterful knock against England - an unbeaten 85 from 115 - which recovered a struggling innings - which saw him survive being dropped from the team entirely. It was a brilliant rearguard and irrespective of a result which saw Sri Lanka provide one of the shocks of the tournament it was a glimmer of his class.
Back at Headingley against India he proved that knock was not a final salvo. He was again thrust into a position where a rebuilding job was required with Sri Lanka 55 for 4. Once again Mathews struck the right note, producing a stylish yet controlled innings. It has been one of the defining traits of this World Cup that batsman have found that a considered effort can prove to be equally as fruitful as smashing the leather off the ball and this rang true against as Mathews struck a majestic 113.
But there is little doubt that Sri Lankan cricket is at a crossroads. Several teams will use this World Cup as a watershed moment and an opportunity to respectfully cut ties with a number of players. At 32, Mathews is arguably among those who could be left behind, but as proven in two high-pressure games against two semi-finalists they should be careful what they wish for.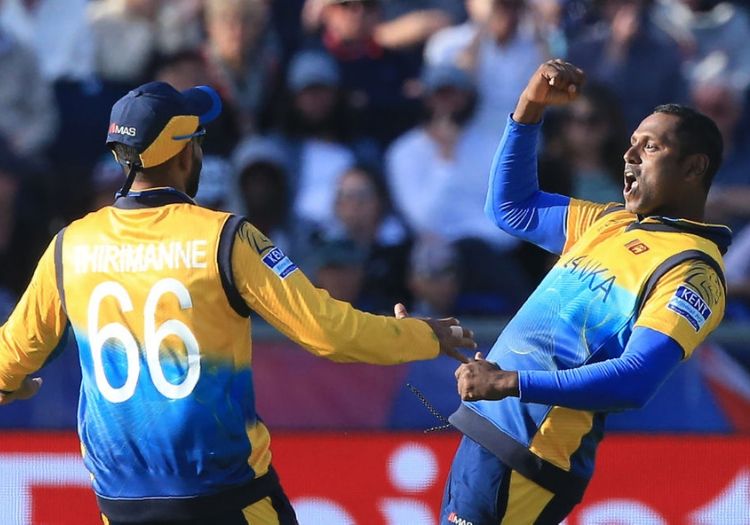 A wicket with his first ball of the tournament for Angelo Matthews was one of the stand-out moments
Perhaps Mathews should instead be used a the pillar to build this team around. There are droves of talented players both in this squad and waiting in the wings, but they need shepherding. A veteran of nearly 400 matches at this level should not be so readily discarded when the void cannot be easily replaced. Anyone who can take a wicket with his first ball of the tournament after eight games is surely worth investing in further.
There are plenty of difficult decisions to be made regarding the whole structure of the sport in Sri Lanka, not least in the wake of the amnesty held earlier this year. But, surely, keeping Mathews for the next World Cup cycle is one of the easier ones.
Our coverage of the ICC Cricket World Cup 2019 is brought to you in association with Cricket 19, the official video game of the Ashes. Order your copy now at Amazon.co.uk
Please ensure all fields are completed before submitting your comment!