HUW TURBERVILL: Mark Wood's novel analogy about Archer's potential England call-up prompted me to think of some 'unknowns' who had gatecrashed the Cricket World Cup – to show that 11th-hour picks could make a positive impact
Mark Wood is one of the most quotable of modern cricketers, and he provided a novel analogy when discussing the Jofra Archer World Cup conundrum.
"I was speaking about this with the lads at Durham and it was the old Kevin Keegan thing, bringing in Tino Asprilla [at Newcastle United] because you want to keep the team at the top. You still want to keep moving forward but does that change the dynamic? Does it mix it up? All of a sudden, you can lose the momentum and drop down."
It prompted me to think of some 'unknowns' who had gatecrashed the Cricket World Cup – to show that 11th-hour picks could make a positive impact.
Graeme Fowler had only played one ODI (making a duck against New Zealand at Sydney) before the 1983 competition, in England. He was excellent, scoring 360 runs at an average of 72 for the hosts.
Then there were two dazzling newcomers at the 1992 tournament. Andy Flower made his ODI bow and scored an unbeaten 115 opening for Zimbabwe against Sri Lanka at New Plymouth (albeit in a defeat). And Pakistan's Inzamam-ul-Haq had only appeared in seven ODIs. He had a lean time until he made 60 in the semi-final victory over New Zealand and 48 against England in the final win.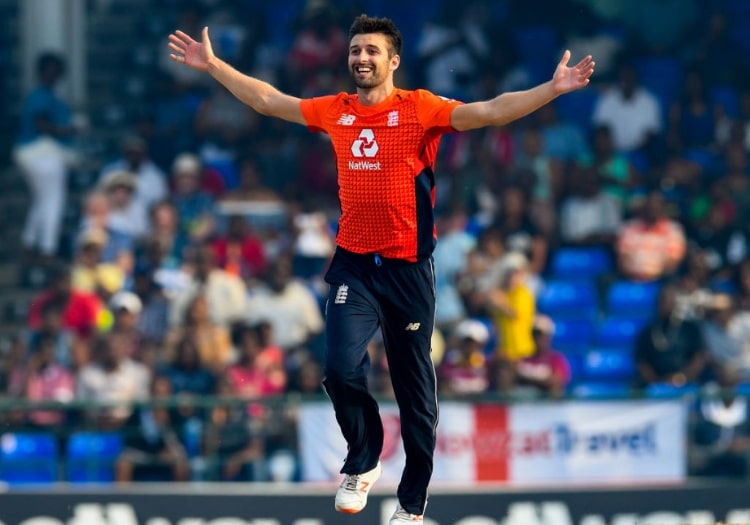 Mark Wood has spoken about the possibility of a call-up for Jofra Archer
There is also another football analogy – one that counters Asprilla. The uncapped Salvatore 'Toto' Schillaci was a surprise call-up by Italy for the 1990 World Cup. He had played only one season for Juventus. He scored six goals and won the Golden Boot.
So there are examples of sports stars making an instant impact on the highest stage…
Archer's looming presence, standing just outside the gates of England's World Cup squad, has added an intriguing element to the start of the county season.
Liam Plunkett, Tom Curran and David Willey made England's provisional squad, but are the ones who would appear to be in Archer's sights if it is revised on May 22.
Take Plunkett, for instance. He struggled at the start of the season. Albeit with the red ball, he took 1-85 in 18 overs against Essex. He then went for 67 in seven overs against Gloucestershire and 57 in six against Sussex. But then he took four wickets in the victory over Essex at The Oval on Tuesday, and told the media he had identified a glitch in his action while playing in that Championship opener.
After working with Surrey seam-bowling coach Richard Johnson and his team-mate Morne Morkel – better mentors you could not find – he now felt back on track… just in time, perhaps.
Curran lacks Plunkett's experience, but started the season much better than him – with 3-26 against Gloucestershire and 3-37 against Sussex in the Royal London One-Day Cup. He missed Tuesday's match with a knee niggle however. An injury to one of the quicks, and the Archer conundrum would be instantly solved of course…
Plunkett would say far too much is being read into recent games anyhow – especially at the start of the season. Form is temporary, class is permanent, and all that.
So do the players' ODI career stats cast much light on the situation?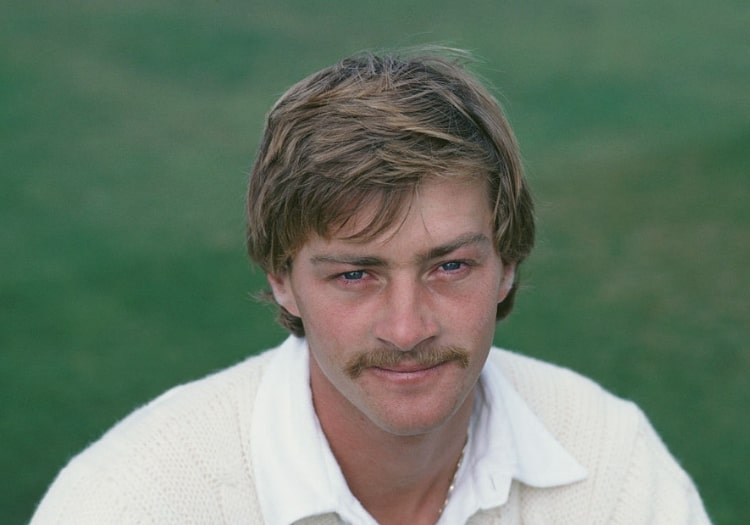 Graeme Fowler made an impact at the 1983 World Cup with minimal international experience
They are remarkably similar, even if the players' attributes contrast (and they can all bat, so that is not a big argument shifter). Bear in mind, conceding anything under six an over these days is pretty commendable.
Chris Woakes has 116 wickets at an average of 31.60, and goes at 5.61 runs an over. He has made 1,039 runs at 26.60 (strike-rate 90.40) putting him firmly in the allrounder category. He has had fitness problems. In the Champions Trophy in 2017 a side injury curtailed his campaign.
Willey has 48 wickets at 34.70, at a run-rate of 5.67. He is a left-armer, so offers variety, and is a genuine swing bowler, a factor more crucial in English conditions than anywhere else.
Plunkett has taken 116 wickets at 30.70, with a run-rate of 5.88. Since the last World Cup he has taken 77 wickets at 29.03 in 49 ODIs (more than any other England player).
He struggled over the winter (2-177 in five matches, economy-rate 6.8). He has scored 584 runs at 19.46. He has experience of playing in tournament finals – at the 2007 World Cup, and at the 2016 World T20.
Curran has 18 wickets at 32.30 (run-rate of 6.25) but has exceptionally good skills bowling at the death. He has only batted a few times for England but we know he is handy. At 24, it must be tempting to have him in the squad for the experience if nothing else. He could be a key man in the two 50-over Worlds Cups after this one (and the T20 World Cups).
Wood has 41 wickets at a high-ish 45.10, but his run-rate is very good (5.58). He has the extra pace that England have traditionally lacked. After an impressive showing in the third Test in the Caribbean, he took six wickets in the last two ODIs (and 3-9 in the T20I at St Kitts), so he is the form horse (aptly). His batting opportunities have been limited, but he is better than your average tailender (he has made five first-class half-centuries).
So statistically there is not that much to set them apart. Plunkett did not have a great winter, but in being given a mauling by Chris Gayle in the Caribbean, he was not alone. Plunkett, Woakes and Willey all feel they have played key roles in England's ascent to the No.1 spot in the ODI rankings.
In football, Salvatore Squillaci is the example of an inexperienced player taking the world by storm
On Archer's possible selection, Woakes said: "It probably wouldn't be fair, morally, but at the same time it's the nature of international sport."
Morality should not come into it. Archer is available and England must pick the best squad available to finally end their 50-over World Cup drought. They were finalists in 1979, 1987 and 1992, but this time – as hosts and with the form they have shown over a sustained period of time – it would appear they have never had a better chance.
The selectors face the horns of a dilemma all right, and are probably cursing whoever made the decision to restrict squad sizes to 15.
There is a clamour for Archer to be in, and he has – mostly – impressed at the IPL.
If the final squad had to be named now, it would probably come down to Plunkett's experience v Curran's promise. Most are agreed the man who would miss out would be very unlucky. If made to come off the fence, I'd pick Plunkett for the tournament…
This way though the selectors have bought themselves time, and now have the ODI against Ireland, and five against Pakistan, to review the selections.
It looks as if it could be a straight shoot-out, and injury could always strike (although you wouldn't wish that on anyone). "Availability," says sports scientist Simon Brundish (as quoted in the most recent Sunday Times) "is the most under-rated of all abilities."