'Weak and gullible' Bancroft deserves his nine-month ban
SIMON HUGHES: Despite the provocation from senior team members, it should be easy to distinguish right from wrong and draw the line between accepted practice and outright cheating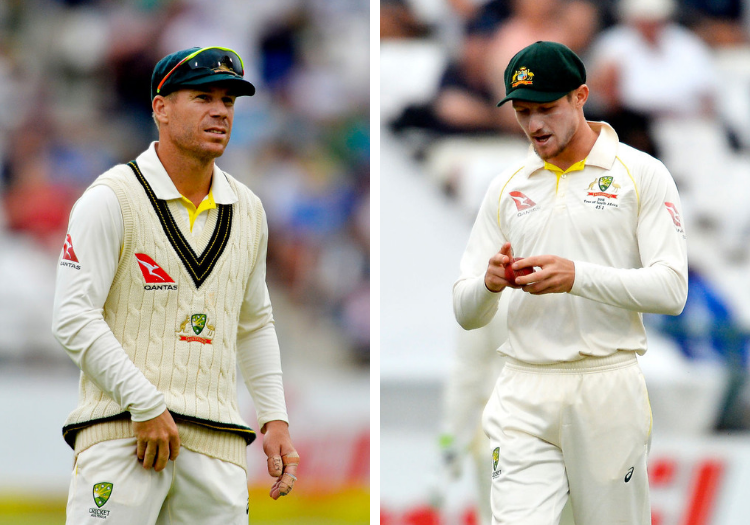 The fallout from the sandpaper-gate scandal is proving to be long and painful, and, judging from the poor crowds in the first two Australia-India Tests, will continue to exert a powerful influence.
There is still considerable lingering public distaste about the team's actions. Cameron Bancroft's admissions in a TV interview a couple of days ago prove that Cricket Australia was right to conduct a sweeping review into the whole culture of Australian cricket, culminating in some significant bloodletting.
"I didn't know any better," Bancroft said when asked why he allowed himself to carry out the tampering instructions clearly orchestrated by David Warner.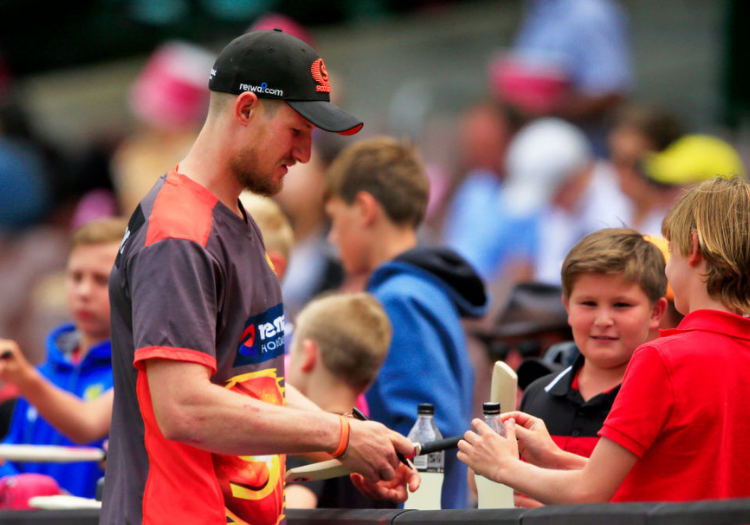 Bancroft signing autographs for Scorchers fans at the SCG
Well knock me down with a feather. 'Didn't know any better?' This was not a six-year-old son of a hermit speaking. This was a fully fledged professional cricketer, (then) 25 with five years of first-class experience.
It has clearly taught him nothing. He has even less of an excuse than 18-year-old Mohammad Amir did after his deliberate no-balling in 2010.
Despite the provocation from senior team members, it should be easy to distinguish right from wrong and draw the line between accepted practice (e.g sucking Murray mints to get a better shine on the ball which everyone does) and outright cheating.
I don't believe Australia had been using illegal items to tamper with the ball before the Cape Town Test (they didn't need to against England anyway) and surely Bancroft knew the reason why. Because it is specifically against the laws of the game.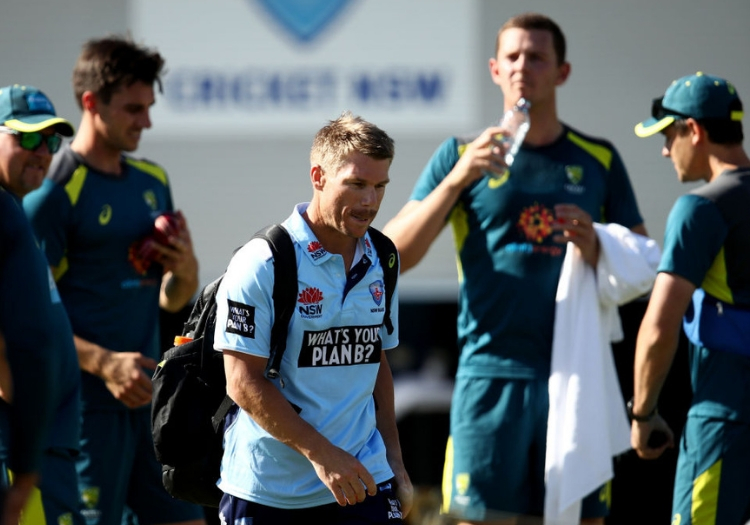 Warner with the Australia squad
What he did is tantamount to driving at 50mph through a city centre because the passenger told you to. The appalling lack of moral compass takes the breath away. He deserves his nine-month ban for being so utterly weak and gullible quite apart from anything else.
Having said that, Warner deserves twice as long for putting such pressure on a young player to do his own dirty work. That is the ultimate weakness in a man.
It might have only been a bit of a light scratching of an innocent cricket ball, but it shows such a lack of respect for the game and his team-mates it's hard to see how he can ever be trusted again. Let's hope the 2019 year of cricket can be controversy free. Pigs might fly.