Walking wounded highlight the forgotten victims of cricket's packed schedule
NICK HOWSON AT THE OVAL: Is the county game looking after its' biggest names after a flurry of injuries overshadow the Royal London One-Day clash
The Oval: Surrey 278-9, Essex - 213 - Surrey won by 65 runs
The biggest Cricket World Cup in history, an eagerly-anticipated Ashes series, a County Championship season which will undoubtedly influence the England team, the last senior 50-over competition and the always explosive T20 Blast.
That 2019 could represent the pinnacle of English cricket is a sentiment which now bathed in rhetoric. Seemingly for fans and the media alike, the sport will be the gift that keeps on giving between early April and very late September.
Uncertainty over how next year's schedule will work, with The Hundred to accommodate, the One-Day Cup to downsize and a lop-sided County Championship to configure means this is also being billed as the last hurrah. But what a way to go out.
However, little consideration has been afforded to the players involved, some of whom could play in five different competitions in six months, and approaching 90 games of cricket during the 173-day campaign.
Each of the 18 counties could play 56 days of Championship cricket, 10 List A games and perhaps as many as 17 times in the T20 Blast. Granted, that requires a multi-format player reaching both limited overs final days, but nevertheless, it is a daunting schedule to contemplate.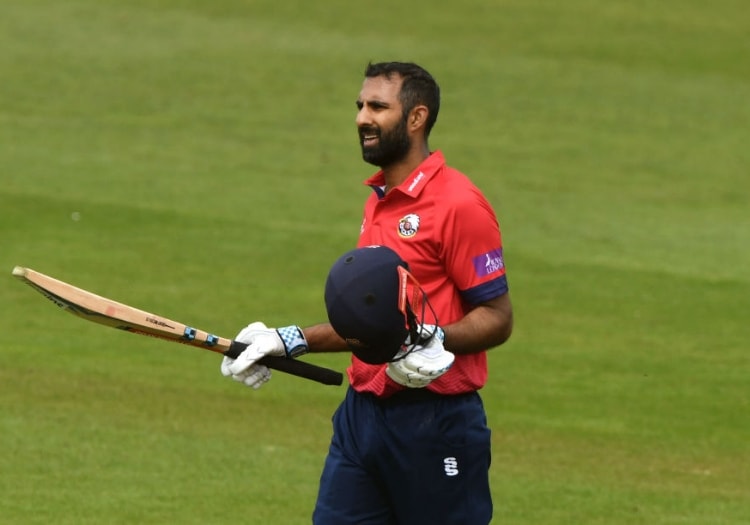 Chopra was named in the Essex squad but was surprisingly omitted
Joe Root faces 47 days of international cricket up until the end of the Ashes, and has already played in both of Yorkshire's Division One games - and more domestic outings could follow. Ben Stokes and Jos Buttler meanwhile are currently at the Indian Premier League before they are parachuted straight into England's World Cup preparations.
At The Oval in the latest bout of One-Day Cup matches, there was an insight into the tole the schedule threatens to take on players across the country. This was Essex's fifth match across all forms already this season, Surrey their fourth.
Centurion from the Eagles' opening two games Varun Chopra was among the first, missing the game due to a quad problem suffered against Middlesex on Good Friday. Tom Curran also played on the Bank Holiday against Sussex at Hove, but a knee problem kept him on the sidelines.
Just four overs into the contest and that sick-list was added to by Jason Roy. A Peter Siddle delivery jagged back and struck the opener on the inside of the thigh, perilously close to doing some serious damage.
That the 26-year-old had to almost crawl to the non-striker's end to complete the run was met with derision by one former England captain in the press box. But the blow triggered a back spasm, which sustained treatment could not cure - leading to his retirement on 16.
Roy only returned when the Surrey innings looked to be faltering, hitting 13 from the final over to set 279 to win. That salvo was made all the more possible by the loss of Sam Cook (3-37), who was unable to bowl his final two overs due to a suspected dislocated finger.
Rikki Clarke then suffered a similar fate after an edge fell just short and trapped his fingers on the turf, before arguably the most serious of all the injury concerns when Ollie Pope suffered a shoulder problem when diving in the outfield.
The constant disruptions did little to assist the flow of a match which never really caught fire. It would eventually prove to be Essex's undoing, who twice lost two wickets in as many balls following Pope's exit, were bowled out for 213 with 43 remaining, 66 short of their target.
Curran's knee problem is not thought to be serious
In isolation, each of these injury problems is not uncommon. That they all occurred on the same afternoon, less than a month into the season does however require some attention. Wear and tear in April is not cool.
At least initially, it appears unlikely the schedule can be eased sufficiently to protect players. In 2020, the English cricket calendar will become even more bloated thanks to The Hundred. Other competitions at set to remain a similar size, even if their status and importance may be reduced. Some will remain committed to the existing formats, others keen to test themselves in new surroundings.
Rotating players is hardly a viable alternative for counties either, particularly with the pressure on to use their international and overseas stars when they are available, and that is before you even consider whether some actually have the depth to do so.
Players collapsing like a pack of cards is not typical of every day on the county cricket circuit. But days like these could become an increasing trend if our athletes are not locked after more effectively. The debate over the annual cricket schedule is not a new one, but it can't be forgotten.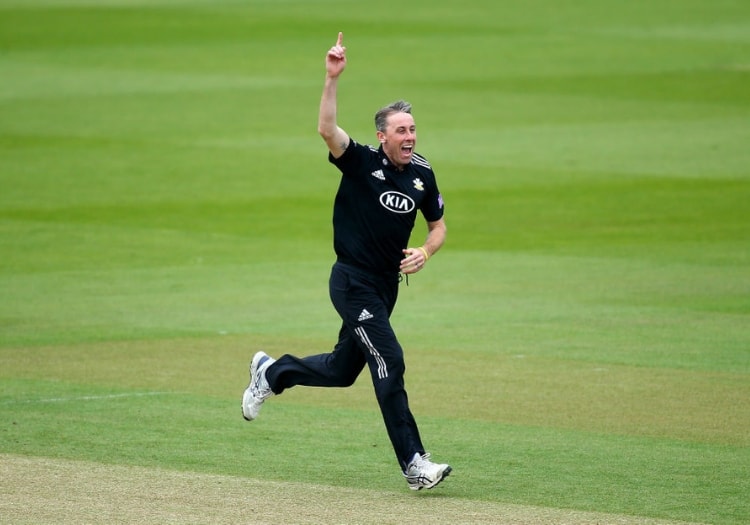 Clarke bowled well before having to go off
Please ensure all fields are completed before submitting your comment!