Virat Kohli and Kane Williamson's 11-year journey completes a perfect circle
SAM MORSHEAD AT OLD TRAFFORD: In Kuala Lumpur in 2008, Kohli dismissed Williamson in an Under-19 World Cup semi-final. Now the pair captain their countries against each other again, on the biggest stage of all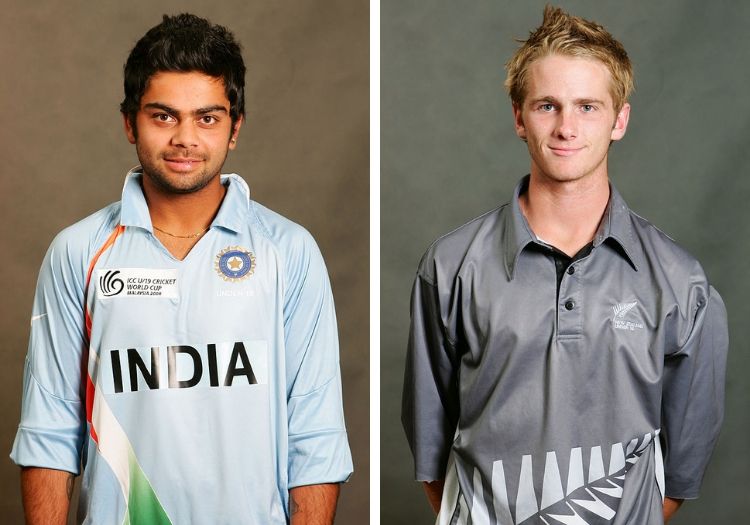 Midway through New Zealand's innings in the World Cup semi-final, and Kane Williamson is ticking along nicely. Naturally.
The Blackcaps skipper has settled into a rhythm at the crease - the runs are coming, if not particularly fluently, and the opposition, India, are struggling to find a chink in his armour.
Captain Virat Kohli has tried five bowlers but nothing has worked. Williamson is still there. What does he do?
He backs himself, of course, in a way that only Kohli can. Limbered up and loose, in he trundles for a spell of right-arm seam - medium so military it qualifies for a 10 per cent discount at Starbucks, interrupted only by the occasional legcutter.
Williamson seems untroubled. Three overs for 12. Kohli perseveres. And it works.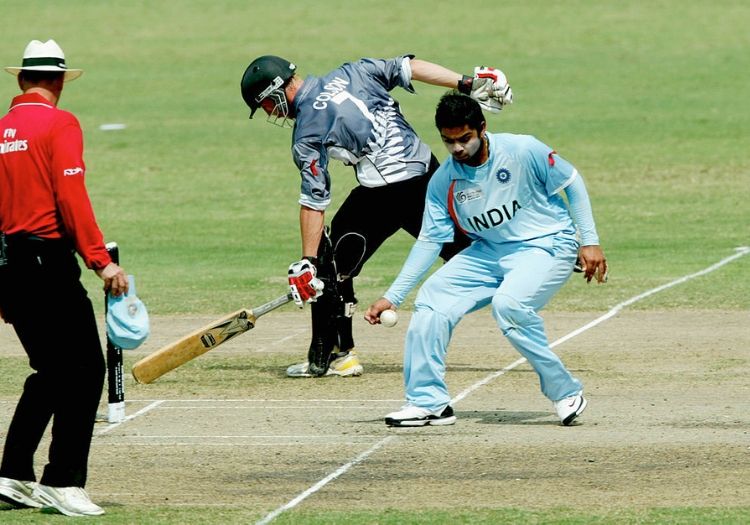 Virat Kohli in action during the 2008 Under-19 World Cup semi-final against New Zealand
A legside wide does the trick, the batsman overbalancing and the wicketkeeper reaching quickly enough to his left to remove the bails before Williamson has a chance to recover.
The Kiwi captain is on his way, New Zealand are 86 for 3 and can only limp to 205. Kohli makes 40-odd in the chase (he is eventually caught by Williamson) and sees his side home to comfortable victory.
Seems far-fetched, you say?
Well hold on a cotton-flipping second… because this actually happened.
It was 11 years ago, the occasion was the Under-19 World Cup in Kuala Lumpur and, it seems, even Kohli has forgotten his prized scalp.
"I got Kane's wicket? Did I? I don't know if that can happen again," he laughed as he faced the media 24 hours before his India do battle with Williamson's Blackcaps once more, this time on the biggest stage of all.
"When we meet tomorrow, I'm going to remind him."
Williamson, it seems, will need reminding.
"I actually hadn't thought about that at all," he said on the eve of the game at Old Trafford, before adding, as if trying to reason for the dismissal more than a decade on: "He used to be an allrounder."
The two men's collective journey from then to now provides an excellent and mighty convenient narrative for the journalists who have flocked to Manchester in the build-up to Tuesday's game, and there are plenty - 278 members of the media applied for just 134 available spaces for the game.
As characters, the pair have barely changed in the years since.
His days as a makeshift fourth change might be well behind him but Kohli remains just as intense at the crease, and he retains both that extreme competitiveness and the run-gluttony which has gone on to define him as a bonafide global superstar.
Williamson, meanwhile, is still mild-mannered, consistent and considered - certainly not lacking in will to win but naturally a less abrasive personality than his Indian counterpart.
Kohli remembers first coming across the Kiwi, not at that Malaysian World Cup but a year earlier, in an Under-19 Test.
"He played a shot off one of our fast bowlers, who was quick, off the back foot. I remember standing in the slips and telling the guys 'I've never seen someone play a shot like that'.
"He was special, along with a couple more guys who didn't make it surprisingly. He was always the stand-out player. He was quite special for them. You always knew he had the ability to go all the way."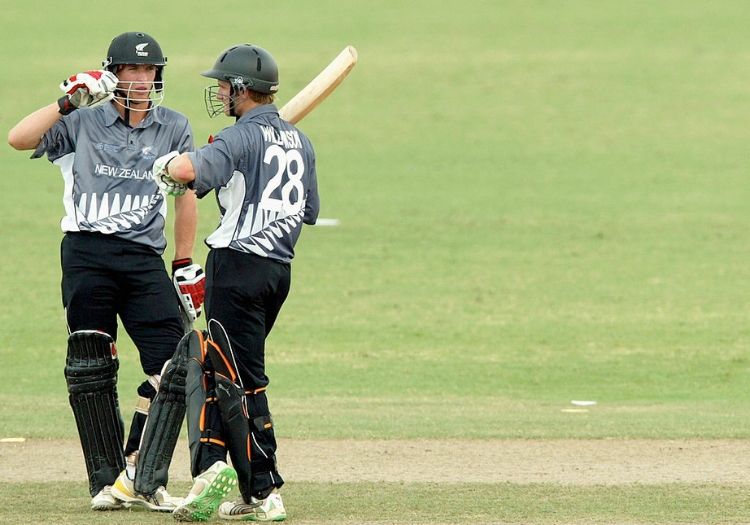 Kane Williamson was dismissed by Kohli in the 2008 meeting in Kuala Lumpur
The respect is mutual. Williamson spoke glowingly of Kohli's ascension from strutting teenager to one of the best the world has ever seen.
"He was a formidable player growing up - that seems odd so say seeing as we are the same age," he said.
"It's obviously been a pleasure watching Virat play and evolve into the superstar he is."
And so it has come to this. Two men, born 20 months and thousands of miles apart, who have grown through cricket together, thrown against each other once more as leaders of their respective countries.
"It's a really nice memory and we'll both feel good knowing this is happening," Kohli said.
"Neither me nor him could have anticipated this will happen. It's a really nice thing."
"I guess that's kind of cool, isn't it… a few years later we're here again, perhaps on a slightly different stage," added Williamson. "It's pretty special to be able to lead your country out in a semi-final on the biggest stage."
And what if India's usual attack find themselves blunted by the Blackcaps skipper?
"You were just told I got Kane out so I can bowl any time," smiled Kohli. "I am quite lethal."
Our coverage of the ICC Cricket World Cup 2019 is brought to you in association with Cricket 19, the official video game of the Ashes. Order your copy now at Amazon.co.uk
Please ensure all fields are completed before submitting your comment!