The ultimate homecoming, Misbah in control and a batting paradise... PSL 2020 THINGS TO WATCH
NICK HOWSON: Haris Rauf has the chance to further-bolster his reputation, England's contingent aims to impress and Pakistan's former captain emerges from the shadows
Home comforts
After being previously staged in and then shared with Dubai, the whole of the PSL will be held in Pakistan for the very first time this year.  After Test cricket returned to the country late in 2019, this is the latest landmark moment for the sport in this region following the Lahore terrorist attacks in 2009. The hosting of major global cricket events in the country continues to be normalised.
Though all 34 matches will be staged in Pakistan in 2020, it would be unfair to overlook how the competition has gradually grown towards this moment. In 2017, a closely-guarded final was staged in Lahore. The next two years saw Karachi join the roster of venues and host both finals.
Come 2019, the closure of airspace in Lahore meant matches were moved to Karachi, where the final eight games of the competition were held. Just a few months later, the PCB confirmed that the entire competition will be played on home turf in 2020, the first of several important announcements.
After years of being played in desolate locations in Dubai and Sharjah, in front of skeleton crowds possessing little or no atmosphere, there has been a lack of texture around the event. Beyond the sport, it has offered very little in regard to aesthetics.
Home crowds will lend a character to the competition which hasn't been seen before. There will even be a degree of tribalism to proceedings. Furthermore, the PCB have confirmed that each of the four competition venues will have a fan park - akin to the World Cup or the Indian Premier League - to add another layer of atmosphere.
The PSL has occupied one of the early months of the year since 2016, but somehow with a permanent and proper cricketing venue it feels as though it has finally arrived.
Haris Rauf's homecoming
Channeling the emergence of his international selector Misbah-ul-Haq, Haris Rauf has joined the list of cricket's late bloomers. The last 12 months has seen the seamer's career go from the Quaid-e-Azam Trophy and the Tasmania Premier League to the Big Bash League.
Now, a return to the PSL is likely to be a springboard to greater things, including the T20 World Cup in October and November. No longer a peripheral figure, he is one of Pakistan's leading quicks which in any recent era is no mean feat.
During the BBL he occupied the role of Melbourne Stars' booty call. On three separate occasions, Rauf was called upon as an injury replacement by the eventual runners-up, restricting him to just 10 outings across the tournament. To his credit, he delivered with aplomb upon every outing with 20 wickets across 10 matches.
That haul included a hat-trick against Sydney Thunder, the second of that day after Rashid Khan had done similar for Adelaide Strikers. That is the sort of company he is in now. Having spent much of his career unconcerned by pressure, expectation now stalks his every move.
He has already garnered the nickname '150' due to his ability to regularly clock that figure on the kph speed gun, he was called up by Pakistan for his international at the turn of the year. From grade T20 cricket to a possible World Cup place, this is another chance for Rauf to add to his fairytale story.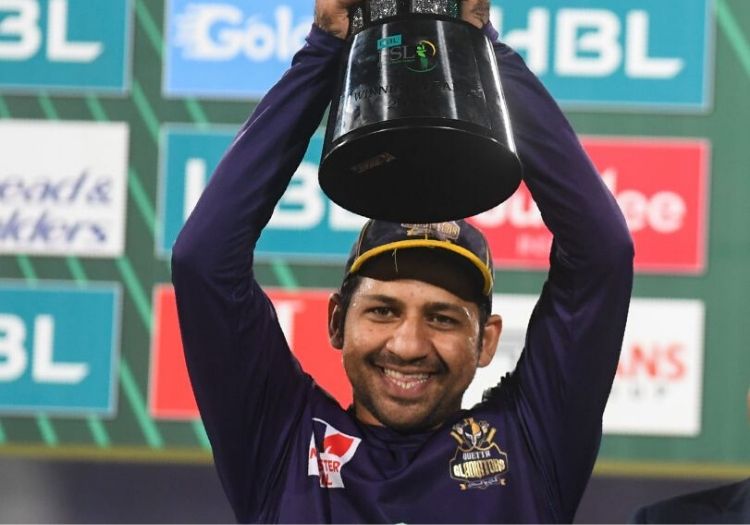 Sarfraz Ahmed has lived away from the spotlight since losing the Pakistan captaincy
Moeen's red-ball sabbatical continues
"Test cricket is not a place for tired minds."
Perhaps not the greatest advert for limited-overs cricket, not least the Pakistan Super League, but you know what he meant. Moeen Ali has opted to extend his self-imposed exile from Test cricket, which began back in August, meaning he is free and available for the whole of Multan Sultans' PSL campaign.
This follows Moeen's decision to skip the New Zealand tour to play in the Mzansi Super League and the Abu Dhabi T10. He returned to the international fold for the white-ball series in South Africa but his Test return still seems some way off.
Moeen sighted a blame culture both inside and outside the England camp which led to him taking a break from the format, though he has since admitted that he is likely to be available during the summer when West Indies and Pakistan come to town.
It had initially appeared that Moeen's return would come in Sri Lanka, having engaged in talks with England's backroom team, with Sultans set to be left disappointed by the loss of their platinum addition. However, the Worcestershire man was not given a number of assurances and that offer was eventually rejected.
T20I averages of 13.50 with the bat and 31.90 with the ball across 16 matches in Asia are not numbers which will excite many, but his recent white-ball form is decent. His 39 in the second T20 against South Africa was crucial in levelling the series, while he scored 126 runs across his T10 outings. A domestic T20 batting average above 25 and a strike-rate at 140 should leave critics in little doubt that he has all the tools to succeed.
Misbah at the wheel of Islamabad
Not content with ruling the roost at the PCB, Misbah-ul-Haq will return to Islamabad United this time as coach for the fifth edition of the competition.
Clearly unconcerned by suggestions there might be a conflict of interest as he balances his roles as chief selector and head coach of the Pakistan men's team, the 45-year-old sees no issue with his latest role either. The five other franchises have raised complaints but the PCB insist the move will be hugely beneficial to the national team going forward. That's alright then.
An agreement to take over at the Leonine Global Sports-run side had apparently been agreed before being appointed by the PCB, meaning no action will be taken against him. Instead, it is being warmly embraced, at least on the outside.
Furthermore, Dean Jones' departure could be argued to have been highly unnecessary, even though it was widely predicted. He guided Islamabad to the title in 2016 and 2018 but has been cast aside.
It is slightly laughable that the man instructed to select and coach Pakistan at the T20 World Cup in Australia will do so while in the midst of leading their premier 20-over domestic side on a three-year deal. Misbah has made a rod for his own back with regard to contentious selections.
It is not a wholly unprecedented occurrence, of course. Micky Arthur's four-year stint as Pakistan head coach ran alongside three terms with Karachi Kings. Azhar Mahmood was bowling lead for both. But neither were chief selector too.
Following the draft, Misbah's first act has been to appoint Shadab Khan as captain, replacing Mohammad Sami. He is the youngster skipper in PSL history at just 21 years old and while there are not a host of alternative options in the squad, it is another slightly odd decision that is without a full explanation.
Sarfraz out from the shadows
Four months have followed since Sarfraz Ahmed was stripped of the captaincy of the Pakistan Test and T20 teams. And reports are now rife that Babar Azam will assume the mantle of the one-day international side going forward. It will be like Sarafraz's tenure never happened.
Sightings of the 32-year-old are set to become increasingly rare. Having been removed from the international fold a once high-profile figure of Pakistan cricket has been operating in the shadows. He has played just 10 matches since losing the leadership, all coming for domestic side Sindh, and is yet to strike a ball in anger in 2020.
The PSL is, therefore, a belated opportunity to see him in the flesh, not you can blame him for wanting to stay away. Questions over his physical shape, ability to captain, keep wicket, bat and inspire teammates were all asked by everyone from administrators to former players with axes to grind. It wasn't a pretty sight at times.
The PSL has been a welcome home to Sarfraz in the past. Under his stewardship, Quetta Gladiators claimed their maiden title last year after twice finishing as runners-up. His personal displays were solid enough too, with 146 runs scored at 29.20. There were eight dismissals with the gloves, for good measure, too.
No longer the headline act, Sarfraz won't have to conduct himself under anywhere near the same level of scrutiny as previous outings - even if he is leading the defending champions. It remains to be seen whether that can inspire some improved form, but after all the attention he deserves the tone of the conversation around him to change.
England contingent aim to impress
The 13 players who featured in last year's competition has increased to 15 for the 2020 edition. But despite the representation swelling only one player in the form of James Vince at Multan Sultans was among the 45 players retained ahead of the draft.
Jason Roy and Alex Hales are among the better-known names, punctuating a competition that was short of genuine high-profile figures 12 months ago. Tom Banton meanwhile will get another run-out in a franchise competition, having impressed in the Big Bash League with Brisbane Heat.
Lewis Gregory will be keen to bounce back having struggled on England debut in New Zealand, while Chris Jordan and Moeen Ali will also have the opportunity to further cement their World Cup places.
Samit Patel, Ravi Bopara, Phil Salt, Wayne Madsen and Liam Livingstone complete the list, though none of the quintet can genuinely claim to be in contention for a berth in Australia later in the year.
In a year where the IPL, the T20 Blast, The Hundred and a World Cup is still to follow, what, if anything, will England learn from this competition? Pitches and boundaries are expected to assist batsman, meaning predictable spinners or low-pace seamers could be sent packing.
The reality is there is little to garner from whiz-bang tournaments such as these, particularly when it comes to selection for a global tournament. The challenge for these 15 is to top-up their reputation in this region and ensure come next year they are top dollar once again. There is a sub-continent World Cup in 2021, of course.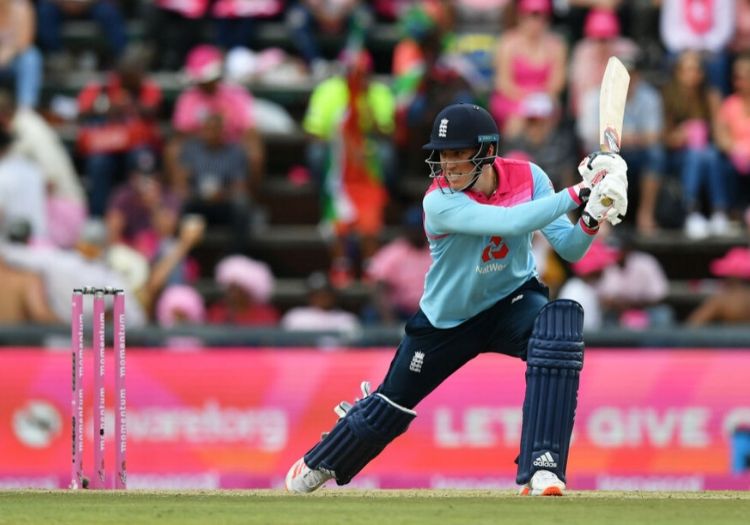 Tom Banton is looking to impress in another T20 league
Identity crisis
The PCB have moved quickly over the last few months to improve the pitches across their major venues but we are eagerly awaiting a trigger moment for this venture.
Traditionally, of course, Pakistan has developed some of the most brilliant seamers world cricket has ever seen. And they continue to do so. Pitches might be helpful and overly-receptive to some, but it gives the game in the region an identity.
Balance is very much the aim of the game now for the PCB. ICC pitch consultant Andy Atkinson has been drafted in to test conditions in Rawalpindi, Multan, Lahore and Karachi, and will unveil his findings this week. There have also been deep discussions and a sharing of knowledge with curators at the various venues.
Though Atkinson's report might come too late to overly influence conditions during the PSL, the PCB have issued their own instructions to the ground staff at the four venues. Producing batting-friendly wickets has been the main directive.
To help supplement those surfaces and take the strain off curators to suddenly accommodate power-hitters, boundaries will be reduced to 55 meters to ensure the competition is littered with more boundaries, which the governing body believes creates more entertainment.
Critics to the changes are disappointed at the bland manner in which the PCB are attempting to inject runs into matches, which goes against the identity of Pakistan cricket. Others are concerned that while the runs might flow, the quality of cricket will be significantly reduced.
There is a difficult balance to strike between making a competition a quality product but also matching your own targets. The PCB are hoping more balanced games, akin to those seen in other countries, will assist their international players overseas. But how is affects the way the PSL is viewed outside of South Asia remains to be seen.
Quetta Gladiators
|
PSL
|
Peshawar Zalmi
|
Pakistan
|
Multan Sultans
|
Lahore Qalandars
|
Karachi Kings
|
Karachi Kings
|
Islamabad United
|
Features
|
England
|
1Banner
|
Please ensure all fields are completed before submitting your comment!