Tom Kohler-Cadmore: A batsman just desperate to bat
ALEX BARTLETT: The Yorkshire player is one of 55 to have been included in a group that will resume training as England continue to plan towards a return to international cricket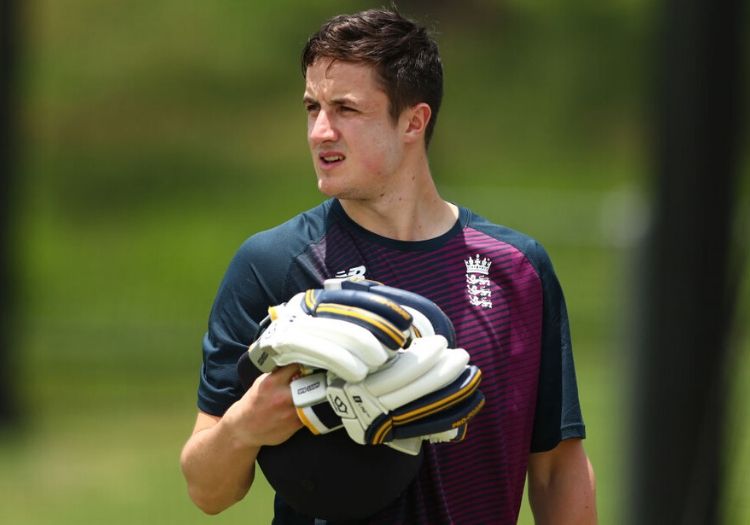 "I just really wanted to go hit balls, like a young kid, I just had the urge to train."
For a batsman, hitting cricket balls is not a job or a chore. It is a way of life. That feeling of leather on willow is as prevalent as brushing their teeth in the morning. Bat on ball. They do it all year round. In the summer out in the middle. In the winter in the nets or overseas.
Over the past two months for most, this has not been possible. Batsmen up and down the country have had to battle the struggle of not being able to hit a cricket ball.
None more so than Yorkshire and England Lions batsmen Tom Kohler-Cadmore.
Last week with the lifting of restrictions, he was able to let the lion out of the cage by netting with his brother and housemate, Richard.
"It wasn't about practising getting ready for anything, it was just that I was desperate to hit some cricket balls and give myself a bit of normality in my life," Kohler-Cadmore tells The Cricketer.
For Kohler-Cadmore the 2020 season was set to be an important one. He finished the 2019 season as Yorkshire's leading run-scorer across all competitions, totalling 1,729 runs with three centuries.
"I think for every cricketer – whether you're someone who is pushing on or trying to get an England call up or whether you're someone who's fighting for a contract – the more cricket you play, obviously, the better chance you have of putting yourself in the shop window or getting yourself a new contract. But the main priority is everyone's safety and wellbeing."
His optimism is perhaps much needed, but what exactly could the 2020 season look like? With the County Championship a big doubt, Kohler-Cadmore has a solution to the potential lack of four-day cricket.
"I think a lot of what we do domestically depends on the international structure. If you needed to play four-day cricket you could maybe play an inter-squad game of, say 24 players, with each side made up of those closest to breaking into the Test arena."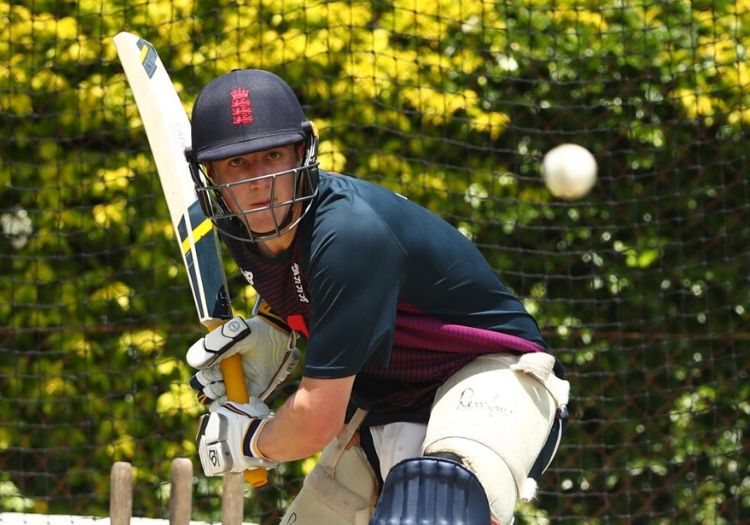 The Yorkshire batsman was part of England Lions successful winter in Australia
This would allow some of the fringe Test players to get some much-needed practice in the longer format and give players like Kohler-Cadmore – included on Friday in the ECB's 55-strong group of players returning to some kind of training – the chance to compete and impress the selectors.
On top of his England aspirations, Kohler-Cadmore was due to represent Northern Superchargers in the first edition of The Hundred.
"It's a great shame but hopefully it will work out when The Hundred starts next year and I'll be able to get my opportunity to showcase my skills on the big stage," he says.
"The main thing is getting cricket in England big. If we make sure that The Hundred still has the impact it was planning on having this year, next year and for the following five years, cricket will come out on top. I think it's only a good thing it's just obviously very frustrating at this moment in time."
He is no stranger to franchise cricket, having represented PSL side Quetta Gladiators in 2018 and in the future, it is a format he hopes to thrive in.
"It is a big dream of mine as well to be able to play in the IPL and be able to play in front of massive crowds and perform on the big stage.
"My strengths do probably lie slightly more towards white-ball cricket, so in that sense I'm a bit closer to an England call-up in the shorter formats.
"As well, I feel there are other lads who have done extremely well over the last two to three years in red-ball cricket whereas I've probably only had a good year or year and a half."
Having played youth cricket in Yorkshire it was Worcestershire where Kohler-Cadmore made his professional debut after moving there on a scholarship, through Malvern College and then joining their academy.
He came into the spotlight in 2016 after three years at Worcestershire when he scored 127 runs from 54 balls in a T20 Blast game against Durham.
In order to improve his England chances, he took the big decision to move back to Yorkshire midway through the 2017 season.
Despite Worcestershire's recent success in the shortest format, he has no regrets.
"I'm so thankful for everything that has ever happened. First of all, down at Worcester with the support they gave me and obviously the education I got through Malvern College."
During his time at Malvern he won the Young Wisden Schools Cricketer of the Year in 2014.
"For my development as a cricketer it was massive but also for my development as a person the school was huge and it gave me an education to fall back on."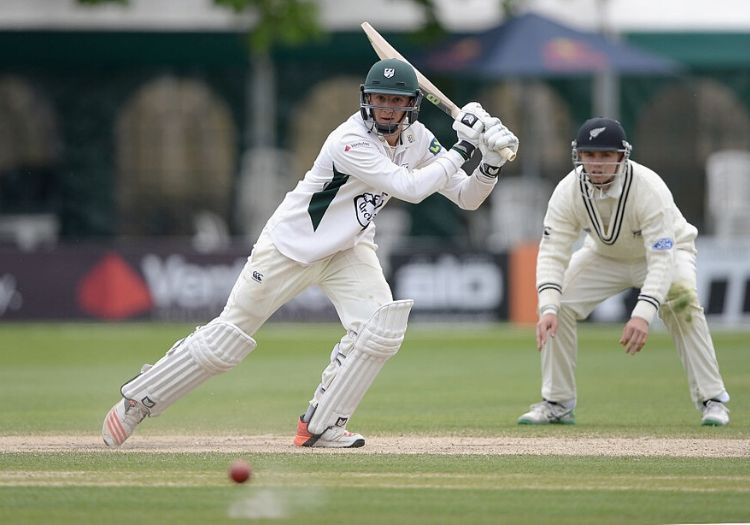 Kohler-Cadmore began his professional career at Worcestershire
"It was really hard to leave playing with my best friends week in week out, but the decision was based on my drive to play for England. In that respect, it was easy to leave because I felt the best opportunity for me to play for my country was playing in Yorkshire.
"Obviously I don't know what would have happened if I had stayed at Worcester but the fact that the summer after I joined Yorkshire I got in the Lions squad reaffirmed my decision to move and now I've signed a new deal here and I am really happy here."
Making that final step and earning his first cap, no matter the format, would be further vindication that the decision was the right one.
"Whether it was to be an ODI, T20 or a Test shirt I wouldn't really be phased which one it was, I'd be just over the moon. But for me playing Test cricket is probably the pinnacle of the game.
"If you see someone like Joe Root and how consistent he's been over his career, it's just kind of incredible that he can be that good consistently in the hardest conditions."
Kohler-Cadmore was recalled to the Lions squad this winter after his part in a WhatsApp group that emerged during Alex Hepburn's rape trial saw him reprimanded for bringing the game into disrepute.
Having been part of a hugely successful tour which saw the side go unbeaten across both the 50-over and longer format, the Yorkshire batsman has his sights set on bridging the gap to the main England squad.
"I learned so much this winter," he explains. "You have to be aware and have to adapt to different conditions, where you look to score and things like that. It was great to be able to win and learn at the same time because then it actually gives you a real confidence going forward to when you are over there, it's not a 'We were here with the Lions and we lost every game' thing.
"It also just drives you forward to think how good it would be playing against the Aussies in an Ashes, and hopefully sticking it to them. That would be something very special."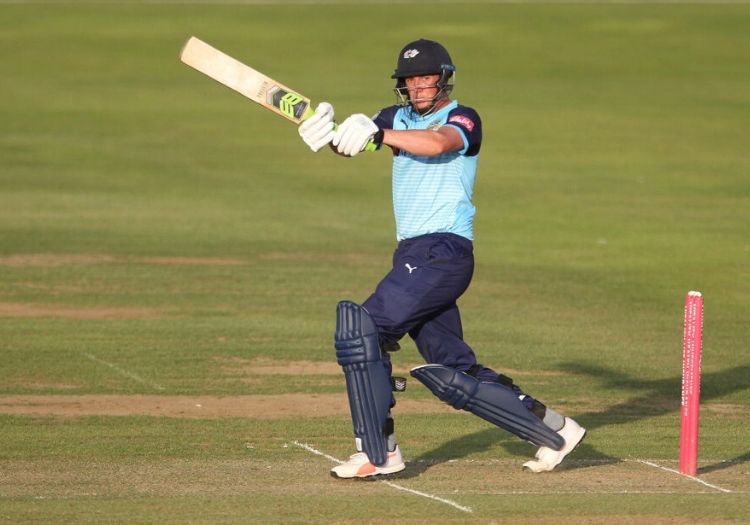 Kohler-Cadmore has become a major domestic force in white-ball cricket
The highlight of the tour came in Melbourne where Kohler-Cadmore and the rest of the Lions squad were treated to a spectacle both on and off the pitch.
"We got treated to a special show at the MCG. In the evening session on the first day, we were watching Dom Sibley and Dan Lawrence bat and there was an Elton John concert going on in the stadium just behind the MCG."
"I was lucky enough to be sat there watching those two score hundreds whilst getting a free Elton John concert."
The lessons Kohler-Cadmore learned on his return to Lions cricket will stand him in good stead moving forward. Depending on what happens in the remainder of the 2020 domestic season he may be returning down under much sooner than planned.
"I have a feeling that every county cricketer is going to want to be playing cricket this winter. So, I have tried to get a couple of clubs in Australia interested just so that I have something set up as a little bit of a fallback if there is no Lions cricket or T20 cricket."
For Kohler-Cadmore like so many others, the sooner he can play some cricket the better.
Save 30% when you subscribe to The Cricketer's print & digital bundle. £35 for 12 issues
Yorkshire
|
Features
|
1Banner
|
Please ensure all fields are completed before submitting your comment!