THE GOOGLY: Archer, Tremlett, Tudor, Close... English cricket needs to look at how it treats its star talents
HUW TURBERVILL: With news that Jofra Archer has a stress fracture in his right elbow, the paceman joins the long list of those asked to play through injuries on England duty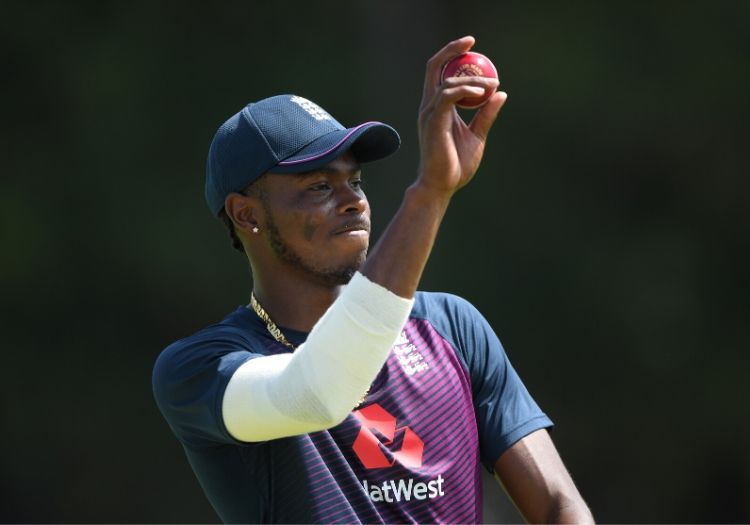 So it seems Jofra Archer really was crocked, after all!
The depressing news that he will not play in the two Tests in Sri Lanka, after missing the last three in South Africa, comes as a result of scans revealing a low-grade stress fracture to his elbow.
It firmly put to bed any notion that Archer was somehow swinging the lead, that he was a bit hot and cold.
If it's any consolation to him, he will not be the first cricketer – usually fast bowlers – to be suspected of that, and he will not be the last, with Chris Tremlett, Alex Tudor and Brian Close all springing to mind.
England Test captain Joe Root hinted at frustration after the draw at Mount Maunganui that condemned his side to a 1-0 series defeat in New Zealand. "There are certain spells where he can unleash a little bit more. That will come with experience and time."
There is no question that Root is not a fan, of course (he sure likes bowling him, after all), and to be fair previous scans had not shown anything wrong. "One thing for certain is that he is a fantastic talent and there is no doubt he is going to contribute massively for England in Test cricket," Root added.
Martin Samuel, chief sports writer of the Daily Mail, touched on some of the scepticism that we have all heard from England supporters when things aren't going well.
"The troublesome elbow was heavily strapped, his pace did not approach his 90mph maximum. Yet the ECB confirm the scans of the area show nothing.
"The examination here was almost a hint that some in the camp are unconvinced. They do not know Archer well. They do not know what makes him tick. They are trying to find out, but there is puzzlement…
"Maybe Archer is bowling 80mph because his elbow injury is troubling him, and maybe other times he bowls 80mph because he is young, new to Test cricket and lacks focus. And, so far, England haven't worked out how to deal with that."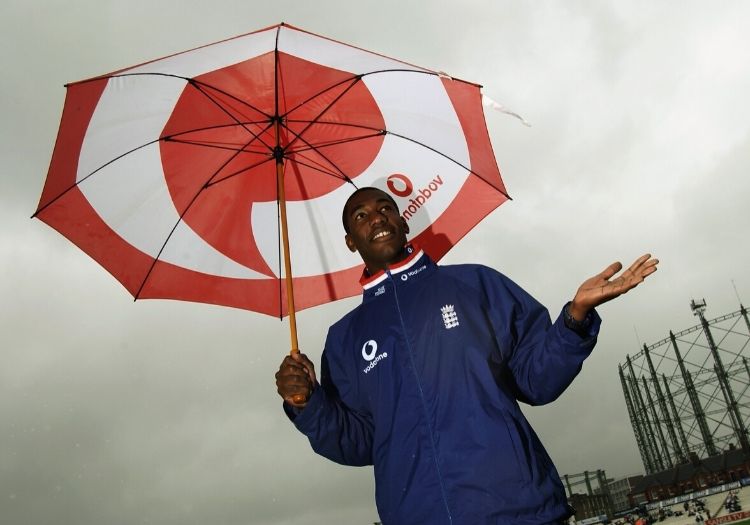 Injury limited Alex Tudor to just 10 Test appearances
The modern cricket press pack are much more compassionate than predecessors from decades past.
Those of a similar age seem to share a consensus that Archer, Moeen Ali and Jonny Bairstow have not been treated all that well this winter. Sympathy from management appeared to be lacking for Archer until a diagnosis actually confirmed he had a big problem. Moeen needed a rest but was not given a Test central contract. Bairstow has been pulled from pillar to post this winter. Dropped for the two Tests in New Zealand. Recalled for South Africa but given only one Test (admittedly he only made one and nine, giving him 334 runs at 18.55 in the calendar year). Now out again for Sri Lanka.
They probably would not have been impressed with the treatment of Mark Benson being dropped after one Test (21 and 30 v India at Edgbaston in 1986), that's for sure.
Tremlett suffered similar suspicions at times. In an interview in the forthcoming March issue of The Cricketer, he revealed what happened to him – funnily enough in New Zealand again – in 2007/08: "I had a side strain. [Captain] Michael Vaughan said: 'I need you to prove your fitness and show how tough you are.' Despite the doctor telling me not to, I played through a sidestrain and a grade one tear became grade three. I had to go home. Looking back it was stupid, I was in tears it was so painful."
There was also frustration from the England management when Alex Tudor was unable to put together a string of appearances.
He'd shown on Test debut at Perth in 1998/99 what an asset he could be, recording match figures of 5-108 and rattling the Australians. Immense batsmen that they were, led by Steve Waugh, they were always great respecters of proper pace (Shoaib Akhtar, for instance) and spin (Anil Kumble).
Tudor's best Test was against the Australians at Trent Bridge in 2001 (6-81), and he also had an extremely good match against Sri Lanka at Old Trafford in 2002 (7-109). He also scored that unbeaten 99 as nightwatchman against New Zealand at Edgbaston in 1999, of course.
Yet he won only 10 Test caps over four years, ground down by injuries, mainly to his knee and back: a great shame.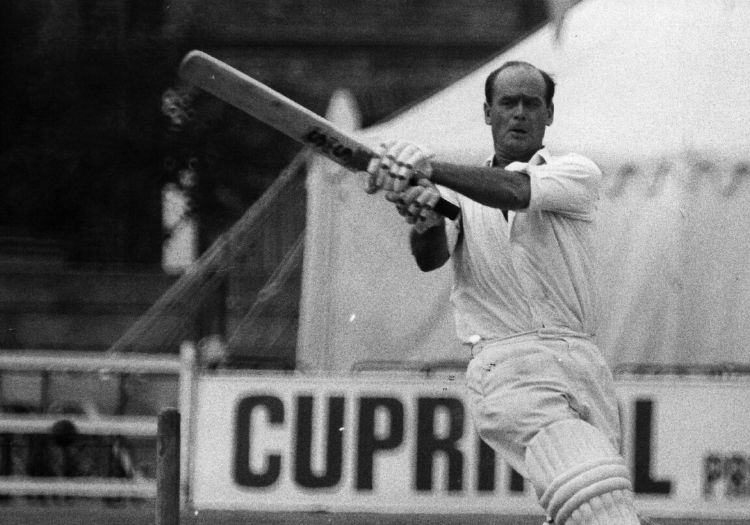 Brian Close's Test career lasted from 1949 to 1976
Possibly the greatest example of an England cricketer being accused of swinging the lead was Close. Now recalled as "the bravest man to play cricket", he had a wretched time in Australia in 1950/51.
Close was forced to play through an agonising injury in his only overseas Test – the second of the series, at Melbourne – by a management who were years and worlds apart from him.
"I was a young kid," he told me in my book, The Toughest Tour. "I had played one season in the County Championship, in 1949 [he did the double of 1,000 runs and 100 wickets, the youngest player to do so], and needed a couple more years. When I turned 18 they took me out of National Service to go to Australia, but the only cricket I had played that summer before was for the Combined Services – I'd had no Championship matches for Yorkshire.
"I had made an unbeaten 108 against Western Australia at Perth in the tour opener, but tore the roots of a tendon in my thigh. When it came to Melbourne, though, [captain] Freddie Brown pleaded with me to play, he said to balance the team. I could barely walk! I said I would play, as long as I could have my thigh strapped up… but my decision backfired, and I scored one and nought. If I'd had more bloody sense I would have said I was not fit enough.
"Some of the older players stayed on the mainland for the two games in Tasmania," he said. "I saw a specialist in Hobart. He said the injury would keep me out for another month or more. I showed the letter to stand-in skipper Denis Compton. He said, 'I couldn't care less what the specialist said, you're playing in the next match'. I didn't bowl, and scored four and five not out.
"When we returned to the mainland, I was called up to see Brown. I showed him the letter, and he said, 'I don't care. If the captain says you are to play, you play, even if you have a broken leg.' They all thought I was swinging the lead. So I played against South Australia ahead of the fourth Test. I took a wicket and bowled four overs, collapsed in my follow-through and had to be carried off [he also scored four and 14].
"The point was, the standard of leadership in those days was poor. They failed to understand players, and their talents."
Have things changed that much?
Opinion
|
International
|
England
|
1Banner
|
Please ensure all fields are completed before submitting your comment!