Bring Bairstow back? Woakes or Wood or both?... our writers pick their England squads for South Africa
England take on South Africa in a four-Test tour, starting on Boxing Day. SAM MORSHEAD, NICK HOWSON, NICK FRIEND, THOMAS BLOW and XAVIER VOIGT-HILL have made their picks for the trip ahead of Saturday's formal squad announcement...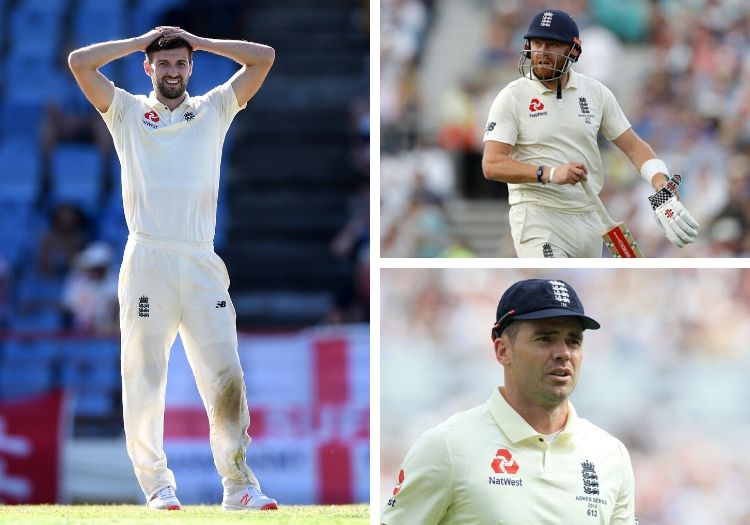 SAM MORSHEAD
South Africa will be an intriguing Test of England's resources and resolve, after the disappointing trip to New Zealand.
I cannot see the benefit of taking Matt Parkinson or Saqib Mahmood on the four-Test tour - bring them back for the white-ball fare - and Zak Crawley's ascent to the squad felt like an opportunity to gain experience above anything else.
This series feels like an opportunity to test the legs of Jimmy Anderson and Mark Wood, and give Ollie Pope a chance to establish himself.
I would want a reliable spin option to back up Leach, and that's where Moeen Ali comes in. I am not convinced Sam Curran will have a huge bearing on matches in South Africa, but Ben Stokes' fitness demands there are multiple seam-bowling allrounder deputies in the squad just in case.
Buttler keeps, with Bairstow the back-up. Let Pope make himself an indispensible No.6.
My squad: Root, Anderson, Archer, Broad, Burns, Buttler, Bairstow, Moeen, Curran, Denly, Leach, Pope, Sibley, Stokes, Woakes, Wood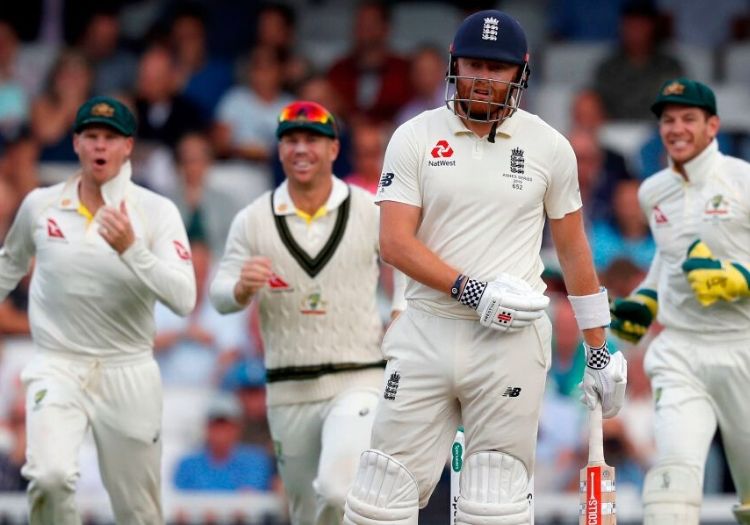 Jonny Bairstow
NICK HOWSON
If England's entire red-ball strategy is devoted towards preparing for the Ashes in 2021-22, it is about time they install some proper structure to the formation of their Test team. It was embarrassing that a nation with such resources had to give the gloves to a part-time wicket-keeper in Ollie Pope in New Zealand. It can't be allowed to happen again.
Ben Foakes deserves to end the year as he started it, back behind the stumps. Selecting a deluge of multi-facetted cricketers is not a sustainable way to compile a squad, not least one with such grand plans.
Assuming he is fully fit after an injury-ridden second half of the summer, James Anderson must return to ensure the twilight of his England career is remembered for the wrong reasons. It is also true, however, that he will have much to offer in South African conditions. Mark Wood is an automatic pick also, if his recovery from surgery is on track.
Dom Sibley's limitations were highlighted in New Zealand but he has too much credit in the bank to be ditched so soon and without an opportunity to prove he can learn. Zak Crawley must be retained to ensure genuine competition for places in the top three remains, which hasn't been a factor for many years.
Given the busy 2020 which awaits him, there is little point rushing Moeen Ali back into the red-ball team. Jack Leach should remain the front-line spinner, with Matt Parkinson keeping his place as back-up.
My squad: Root, Anderson, Archer, Broad, Burns, Buttler, Crawley, Curran, Denly, Foakes, Leach, Parkinson, Pope, Sibley, Stokes, Woakes, Wood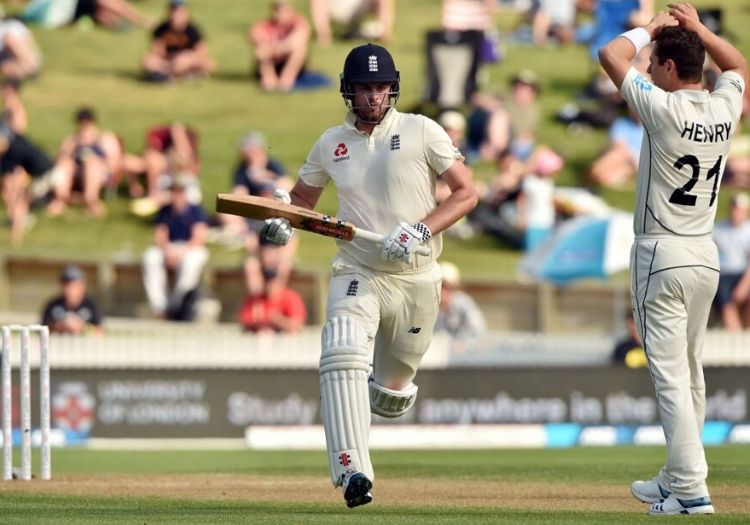 Dominic Sibley
NICK FRIEND
Much the same group that went to New Zealand, really. Jonny Bairstow comes back in as the spare batsman and – more pertinently – as an extra wicketkeeper. He has been in South Africa working on his game, so that is something of a foregone conclusion.
The same can be said for James Anderson and Mark Wood, though Anderson will presumably have to make it through a warmup match to prove his fitness.
I'm sticking with Jack Leach and Matt Parkinson, though it would be no surprise to see Moeen Ali return. Parkinson should go, having gone to New Zealand and, therefore, missed out on a spin bowling camp in Sri Lanka under Rangana Herath.
The batsmen, in a sense, pick themselves; Dom Sibley gets another go because writing off anyone after two Tests and three innings would be ridiculous. Ollie Pope is my No.6 – he will play for England for the next decade.
My squad: Burns, Sibley, Denly, Root, Stokes, Pope, Buttler, Bairstow, S Curran, Woakes, Archer, Broad, Anderson, Wood, Leach, Parkinson
THOMAS BLOW
I expect England to go with a 16-man Test squad for this tour. It's too harsh to judge Sibley and Crawley on three and one innings respectively, so they should be on that flight to South Africa. 
As a centrally-contracted player, Jonny Bairstow looks certain to return to the squad as a specialist batsman and the reserve keeper. The question here is where does he bat?
With Root and Stokes now set in their respective positions, he'll be contending with Denly at No.3 and Pope at No.6 for a place in the side. One suspects he has more chance of displacing the latter.
Anderson and Wood have been preparing for this tour out in Spain, so it would be a surprise if they weren't included. And, as Anderson will definitely start in place of both Curran and Woakes if fit, expect Leach to rise to eight in the order. An illusive Test ton is surely just around the corner, right? 
My squad: Burns, Sibley, Denly, Root, Stokes, Pope, Buttler, Leach, Broad, Archer, Anderson, S Curran, Woakes, Bairstow, Crawley, Wood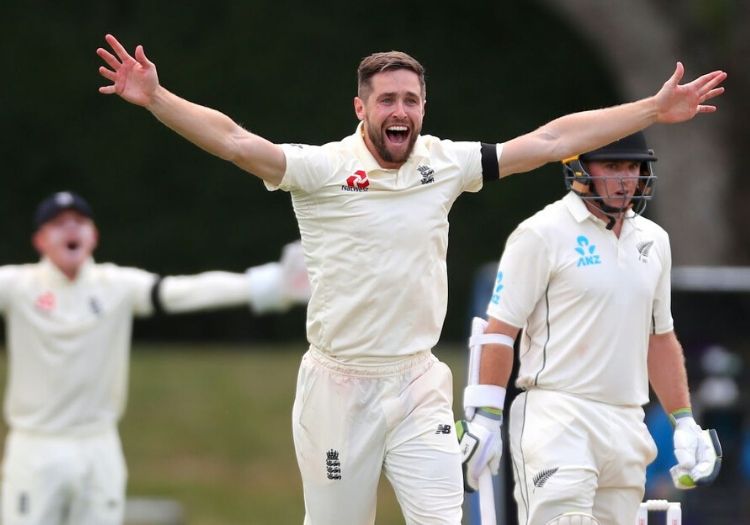 Chris Woakes
XAVIER VOIGT-HILL
The return of James Anderson should provide a massive boost, though only if his calf is indeed fully functional. England cannot afford to make any more injury gambles after losing him mid-way through the opening Ashes Test and playing last time with a novice wicketkeeper and no spinner.
Fortunately, there's plenty of room in a 16-man squad to negate such holes, at least if you pick wisely. Unless Saqib Mahmood and Matt Parkinson are realistic candidates for a first-choice XI, they need not travel – Mahmood will surely make way for Lancashire teammate Anderson, and Moeen Ali would at the very least be a steady, veteran understudy for Jack Leach.
There's also very little reason not to have Ben Foakes on the plane, especially in light of England's dreary toils in the field in both Mount Maunganui and Hamilton. Across the last five summers, Jos Buttler and Ollie Pope have each kept in just two County Championship games, and unless Chris Silverwood has somehow seen enough evidence to consider either as the gloveman for the long run, in the continued exile of Jonny Bairstow, Foakes selects himself.
My squad: Root, Ali, Anderson, Archer, Broad, Burns, Buttler, Crawley, Curran, Denly, Foakes, Leach, Pope, Sibley, Stokes, Woakes
Subscribe to The Cricketer this Christmas and receive a £20 John Lewis voucher or Alastair Cook's autobiography. Claim your free gift here
Features
|
England
|
1Banner
|
Please ensure all fields are completed before submitting your comment!