A Super Over World Cup feels like an inevitability
NICK HOWSON: Cricket has rarely turned down the opportunity to monetise an aspect of its product. A tournament of six-ball shoot-outs is the next cab off the rank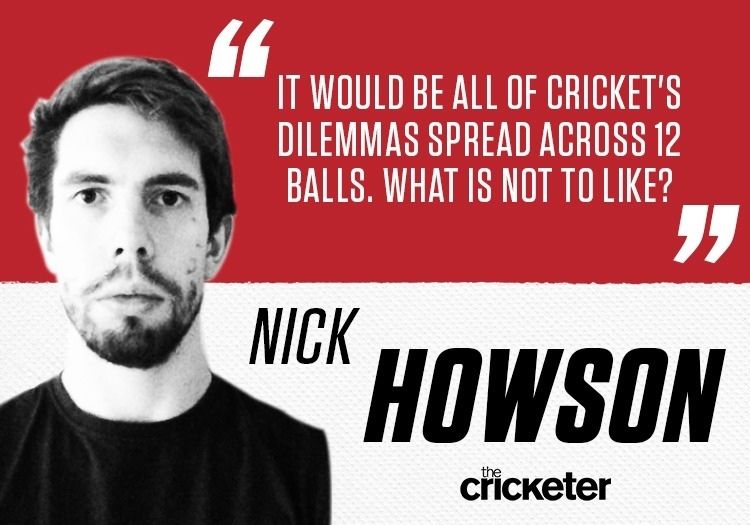 Since when has sport cared about having too much of a good thing? It is virtually the most important aspect of its capitalist agenda. It is part of the reason the treadmill which is the annual calendar is congested and relentless. Every day is another opportunity to add to the coffers and watch the likes roll in. Saturating the market has never been a concern.
When the Caribbean Premier League's digital channels started pushing the Super Over Cup in June it was arguably as much a moment of foreboding as a way of filling the void without professional cricket.
In case you missed it, using old footage from the CPL, individuals rather than teams would face-off against one another in a six-ball shoot out. The results were all predetermined - Chris Gayle 'beat' Andre Russell in the final - but it was a nice distraction from the world's troubles. And nearly as good as The Cricketer's Quarantine Cup.
But was this just a bit of fun, or a premonition? Sunday saw three super overs in one day of the Indian Premier League. Set against the drama and intrigue, I never got the impression that tedium or boredom had set in. If anything, it whetted the appetite for more.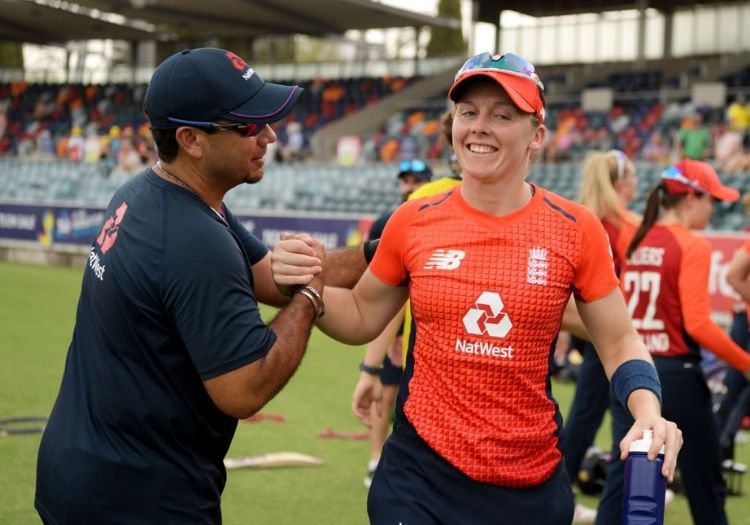 England prevailed against Australia after the first super over to decide a women's international earlier this year
Thirty-eight per cent of all super overs in the IPL have taken place in the last two editions. Ten of the sixteen to have occurred in international cricket have been staged since the start of 2019. We're entering an era where the tiebreaker is becoming more important than ever. It is even helping to decide World Cups.
Cricket's ability to capitalise on an opportunity is reliably impressive. But next year will see the fourth edition of the shortest professional format, the T10 League in Abu Dhabi. Another new format is just around the corner.
Colleague Huw Turbervill wrote last year about a domestic super over competition played across a single weekend, building on the excitement created by the World Cup final at Lord's. However, it feels as though the super over has genuine global appeal, meaning it could easily be rolled out on a larger scale.
Teams could rock-up at a neutral venue over two days, playing group matches on day one, and the knock-out stage on day two. You could even tag it onto one of the existing global competitions, using it as a warm-up to the main event. Position it as a showcase initially, and upscale accordingly.
Nearly every ball would be consequential, batting would be more outrageous than ever and bowling would be a thankless task. It would be all of cricket's dilemmas spread across 12 balls. What is not to like?
Assuming the supporting cast was of international quality, broadcasters would surely gobble up this offering. Also, it is a format made for social media streaming and a generation whose attention spans are shorter than ever.
And maybe there is some sporting value too. As previously mentioned, the super over is becoming more predominant in international and franchise cricket. But many players enter them with no previous experience. It would allow teams to shape their approach and decide which players to deploy going forward. Best laid plans and all that.
T10 and T20 cricket was previously derided as thrash and dash, but have become far more nuanced. There is no reason why super over tactics can't develop in the same way. The match-ups would be fascinating, too. Chris Gayle taking on Jofra Archer, David Warner battling Jasprit Bumrah and Trent Boult attempting to outwit Babar Azam. It taps into an era where sports fans support individuals as much as they do teams.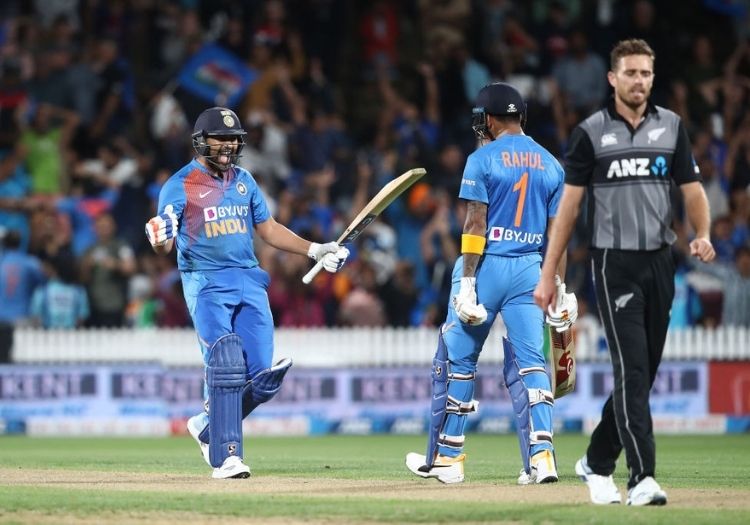 New Zealand have been involved in the last four super overs in men's internationals - losing them all
The drawbacks are as obvious as they are plentiful. We already have too much cricket. The calendar is punishing enough in its current guise. Super overs should be a tiebreaker and nothing more. No one is asking for a penalty shoot-out World Cup or a respotted black tournament, after all.
Additionally, the worry is that the ICC might try and ruin it with a ridiculous qualifying process, spread over several years. It would be overkill for an entertaining format. But the snowball effect would be inevitable.
And then there is the idea of asking an entire team to travel to a remote land, where many of them will be standing idly in the field without getting a hand on bat or ball. Spare a thought for all the club cricketers across the country who do that season in, season out. Notwithstanding the current climate, it would be a logistical nightmare and come at an unnecessary expense.
There is a passable argument that says this idea represents everything that is wrong with the sporting landscape. What question is a Super Over World Cup answering?
But sport is no longer about what makes sense, but how can it entertain and engage? The scoffing about this competition would commence at its inception but end comes the first delivery. It is in cricket's nature to roll the dice in this direction. The only question left is, when?
Opinion
|
International
|
Global Game
|
1Banner
|
Please ensure all fields are completed before submitting your comment!