Awkward and jittery but Steve Smith's latest superhuman effort is among his most impressive
NICK HOWSON AT OLD TRAFFORD: This should have been the most difficult assignment of the Australia batsman's career. Instead, it was another reminder of his majesty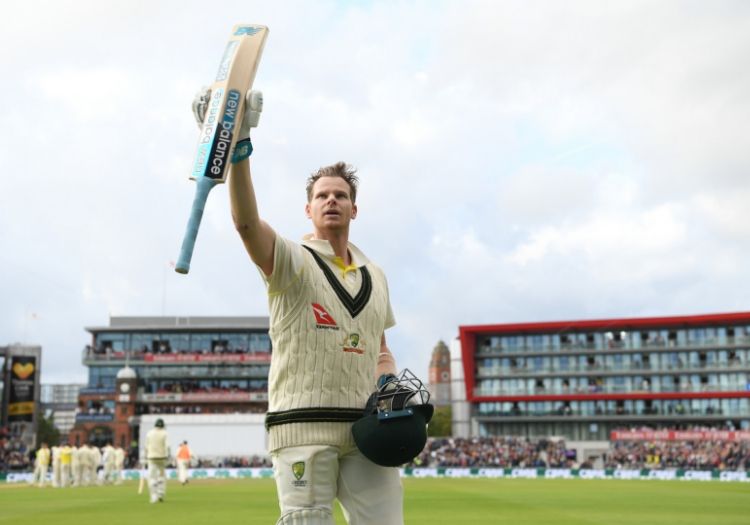 Jack Leach rolls in wide of the crease. The first delivery of his 16th over is perfectly paced, pitching an inch outside off-stump, it grips, catching the edge of Steve Smith's bat and landing in the hands of first slip Ben Stokes, who celebrates by throwing the ball into the turf in an outpouring of frustration and elation. England's dynamic duo have combined again at the expense of Australia. A timely Headingley sequel.
The home side are nearly euphoric. Joe Root is rallying his troops. The crowd respectfully applauds but is thrilled with the breakthrough. The world's most imperious batsman is history and the Test match is back in the melting pot.
And then reality hits. Replays show Leach has overstepped for the first time in his Test career. Depending on who you believe it is somewhere between the eighth and 13th time he has produced an illegal delivery. Smith is back: an unwanted north-west resurrection to rival Pat Phelan.
Such are the problems England have had extracting Smith, giving him multiple lives is laughably complacent. On 118 at the time, he went to his third double century to once again give Australia a strong foothold in the series. Surely the Ashes are theirs now.
England's carelessness can be summed up by their reaction to Smith's return. Delight suddenly turns to abjectness, almost anger. Root barks at each member of his team. Had this involved any other batsman this might have been a short burst, but it was an extended address which smacked of desperation. But this is who Smith is. This is what he does.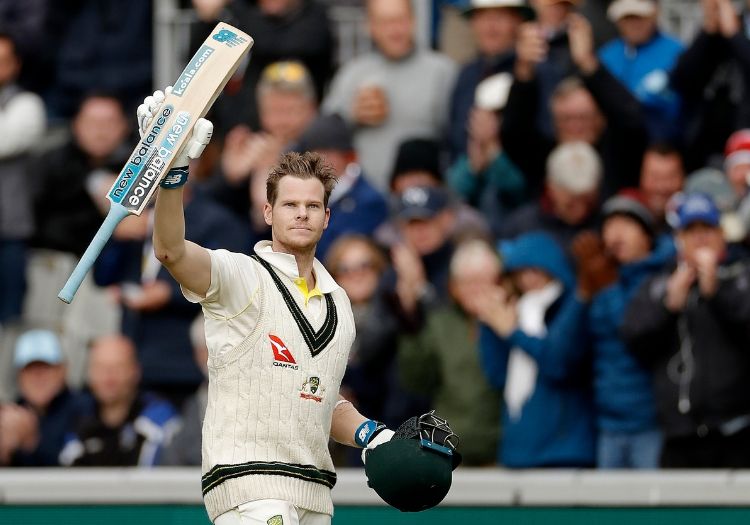 Smith's double hundred was the third of his career
A first competitive innings since being floored by Jofra Archer at Lord's should have been the most difficult of Smith's life. Medics are convinced no physical scars remain from that blow, but the mental ones are more difficult to decipher. Such issues don't discriminate, nor do they appear with a warning. In short, for all his talent there is no guarantee he can automatically apply it.
It is initially comforting how quickly Smith is able to re-immerse himself. He accentuates his trigger movements, leaving the ball like a flamboyant Jedi Knight. England are almost too hospitable at the start of his innings. There are few bouncers, and those which come are gentle. It could have been his testimonial.
Even for a player who almost never misses, Smith pounces delightfully on anything loose. Archer's radar was the most askew on day one, but on this occasion, Ben Stokes is the guilty man. One wide full toss to cracked through cover with utter control.
While taking full advantage of any England mistake, he offers little encouragement when they do get it right. If a ball does beat the bat, he cooly shuffles out of sight. Any leaves are followed by an audacious waft of the bat away from danger. His trolling of England is as polished as his stroke-making. Imagine a Strictly Come Dancing contestant completing a faultless Argentine Tango before bashing out a Rumba as an encore. It was one flourish after another.
England have decided not to engage Smith in a war of words. Rightly or wrongly, you do wonder what they could say.
Such determination supplements his milestones. Only Don Bradman has more Ashes centuries for Australia or has gone to 26 Test centuries faster. His average in the first innings since 2013 is now into three figures. They are era-defining numbers which deserve ultimate respect. Serena Williams, LeBron James, Floyd Mayweather, Nadia Comaneci; we're watching a sportsperson to rival any of the finest in history.
The soundtrack to Smith's outrageous ability has changed too. During the World Cup there was disrespect, at Edgbaston ignorance and at Lord's sympathy. Old Trafford is unequivocal, however, rising in unison for every milestone and when he finally leaves the field after scoring 211 runs from 319 balls across over eight hours. It might have taken over three months, but finally he gets the reception he deserves.
You tend to learn more about a team or an individual at their lowest ebb when he or she must respond to adversity. It is a character-building experience but one which tests resilience and fortitude. Many fail, few succeed.
Smith has passed this particular test, like he has so many others, with aplomb. It appeared inconceivable that the 30-year-old could recover from being poleaxed less than three weeks ago to producing this fine knock. It won't go down as the most masterful performance - alas few will ever appreciate his unique style - but aside from technique and patience, it was a performance punctuated by something much deeper.
Please ensure all fields are completed before submitting your comment!