Race relations must not be ignored as South Africa prepare for second Test against England
DANIEL GALLAN AT NEWLANDS: Seven of South Africa's 11 starting players in the first Test at Centurion were white. That is more than 63 per cent representing a nation where whites make up less than 10 per cent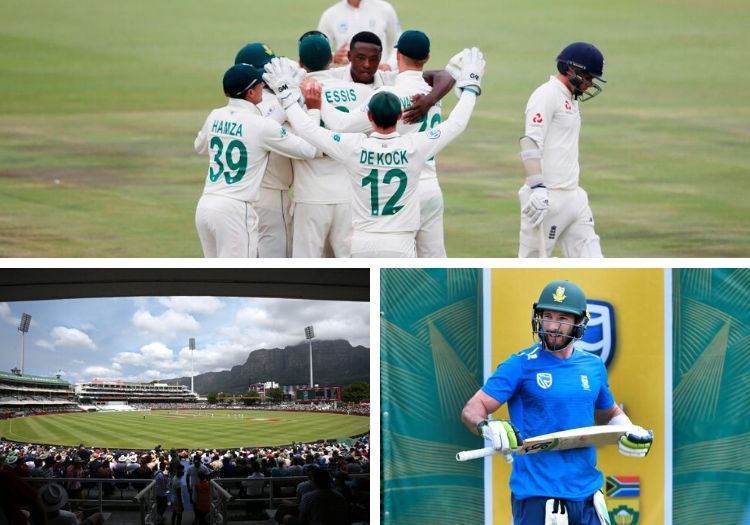 Few tasks in Test cricket are as challenging as opening the batting in South Africa.
Since 1992, when the country's 22-year exile from the sport was ended, the first wicket has fallen with an average of 33.91 runs on the board from 507 innings. Only Ireland (22.25 from four innings) has a worse average. By contrast, the opening partnership at English grounds averages 36.75 from 661 innings in this time.
The difficulty of the endeavour is ramped up at Newlands in Cape Town, where a seaming deck has seen the first wicket average just 26.1 over the past four years.
As if things weren't challenging enough, South Africa's frontline batters must take guard against the most prolific and experienced new-ball partnership of all time.
Between them, Jimmy Anderson and Stuart Broad have claimed 1,053 wickets over 258 matches. Both may be past their best but can still ask questions of even the most seasoned pro.
Pieter Malan, the man likely to debut in place of the injured Aiden Markram, is not a seasoned pro, at least not at Test level where a player's technique and temperament are judged under the most powerful microscope and every movement they make is picked apart by ravenous critics.
In normal circumstances this would be an excruciatingly daunting prospect. Of course, this is South Africa and there is no such thing as normal.
Malan is white, and in a country that once divided people along racial lines, the colour of one's skin still matters.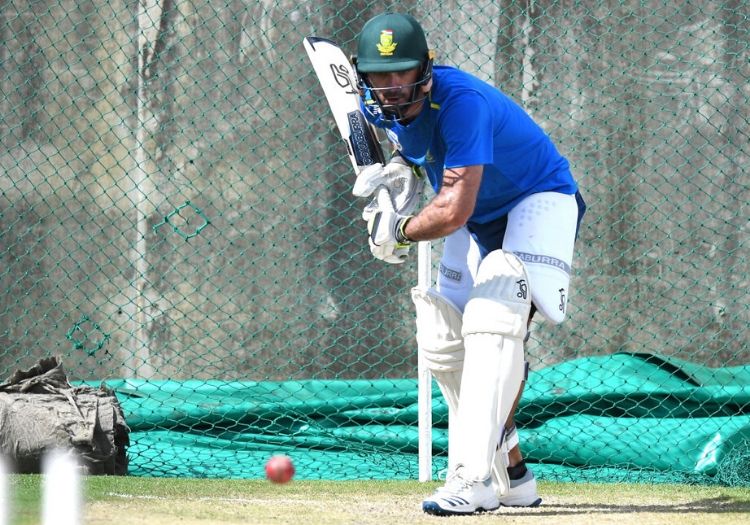 Pieter Malan is in line to come into the South Africa side at Newlands
Of course Malan is the most qualified person to fill the void at the top of the Proteas' batting order. In 245 first-class innings - most of them at the snake pit that is Newlands - he has averaged just over 45 with 32 centuries. He has the backing of coach Mark Boucher, who rightly said messing around with the specialist opener position is a dangerous game. 
But so too is picking Malan.
Seven of South Africa's 11 starting players in the first Test at Centurion were white. That is more than 63 per cent representing a nation where whites make up less than 10 per cent. Fast bowler Kagiso Rabada was the only black African. That is nine per cent in a nation where blacks make up more than 80 per cent.
As we move into a new decade, these numbers are a damning indictment of the development of the cricket in the country.
The finger points in many directions where the suits at Cricket South Africa (CSA), the youth structures at provincial level and the elite sporting schools that still serve as the best paved path to a professional contract must all shoulder blame for the shameful reality that in 2020, almost 26 years after the fall of apartheid, the side appears to be whitening.
Delicately tugging at this Gordian knot for Cricbuzz, South African correspondent Telford Vice presented both arguments surrounding Malan's selection and weighed up the pros and cons of each. In a vacuum, there would be little debate as Malan's inclusion is the most sound cricketing decision. But, as Vice points out, cricket does not exist in a vacuum and another white face in the team would cause controversy.
As he does with every article, Vice shared his latest piece on social media. The reaction was instantaneous and vitriolic.
One keyboard warrior called Vice "lazy" with another accusing him of "race baiting". Other trolls were more personal. One reader on Twitter - who hides behind an avatar and a fake name - thought "race selection is a thing of the past" with another saying, "sometimes I miss [South Africa], sometimes I don't. Today it's the latter." 
"During the first Test, an emergency meeting was called by the Black African Cricket Clubs (BACC). This pressure group took umbrage at the appointment of former Proteas captain Graeme Smith as director of cricket and his apparent assembling of his old white mates"
Fans may choose to "read something else", as Vice regularly shot back, like ostriches digging their heads deeper in the sands of denial, but the reality that the country is divided along racial lines is inarguable and inescapable. Simply landing at Cape Town International and travelling to the city centre or Waterfront provides a lesson in the stark divisions that still exist here. 
The road leading away from the airport is flanked with tin shacks and low cost houses that are almost certainly devoid of any white South Africans. Once you arrive in the leafy suburbs and tourist traps near the coast you barely see any black people who are not serving drinks, driving taxis or selling overpriced trinkets.
During the first Test, an emergency meeting was called by the Black African Cricket Clubs (BACC). This pressure group took umbrage at the appointment of former Proteas captain Graeme Smith as director of cricket and his apparent assembling of his old white mates. Smith handed the reins of the national team to Boucher, thereby demoting Enoch Nkwe (who is black) and elected Jacques Kallis and Paul Harris as consultants.
The BACC haven't registered as big of a blip on the radar as they would have hoped, but their presence shows that not all are happy with the optics in South African cricket. 
Smith and Boucher have both spoken of the need to address transformation and field a team that better represents the demographics of the  country, but their focus appears to be on short-term gains. They would argue that a winning team will regain the confidence of corporate sponsors, who will in turn invest more money for grassroots development, which would then create new avenues for young children to develop their skills away from the ivy-clad and red-bricked schools of the elite.
Because for all the window dressing and fist-shaking, the truth is Rabada, Temba Bavuma and Lungi Ngidi - three of the regular black Africans in the Proteas set-up - are all products of top schools famous for sporting excellence.
Ngidi and Bavuma were born into poverty, but their technique, discipline and aptitude for the game were moulded on the manicured lawns and state of the art training facilities reserved for a select few.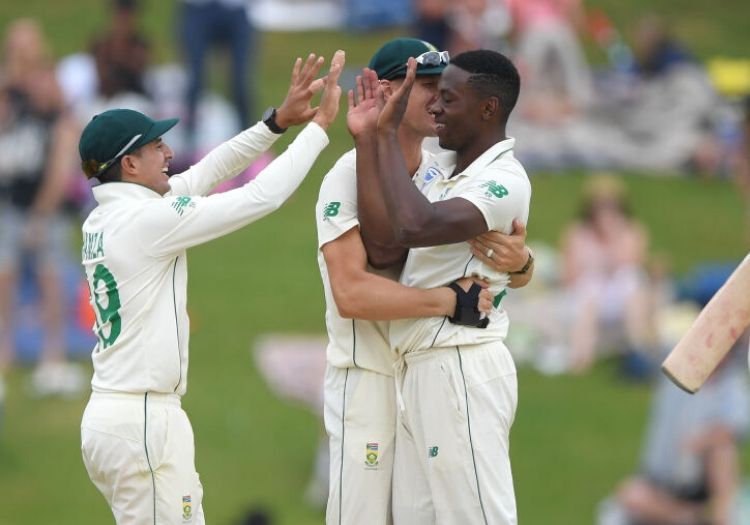 Kagiso Rabada was the only black Africa in the Proteas side in the first Test
Vernon Philander is the only current Protea who did not graduate from a renowned cricketing school. The 34-year-old allrounder heading for Somerset on a Kolpak contract after this series was outstanding in Centurion, particularly in the first innings where he bowled five consecutive maidens in his haul of 4-16. 
Over 10 matches at his home ground of Newlands, he has taken 51 wickets at an average of 17.6 with a strike rate of 37.2.
Robben Island is not visible from this side of Table Mountain, but its significance is felt.
It was on this forsaken spit of land that Nelson Mandela and others were imprisoned.
The long tendrils of apartheid still touch every aspect of life in South Africa. The games we play here are not exempt from this and it would be foolish, ignorant and dangerous to pretend otherwise. The men and women who wear the rainbow-coloured flag are not simply athletes plying their trade for mass entertainment. They are ambassadors of a project still finding its feet 26 years after its launch.
At 30 years old, Malan is older than the country he set to represent. It seems unfair to ask him to remain conscious of his skin colour and the weight of history as he squares up to Anderson and Broad and that arcing, spitting new ball. But that is exactly what he must do.
So too must all those involved in the sport. The fat cat administrators, the youth team coaches in rural outposts, the blinkered fans, the prodding journalists; none can ever forget that the only reason we are able to have this debate, that we are able to watch South Africa play international cricket is because of the dismantling of an oppressive, racist regime. 
South Africa
|
International
|
Features
|
1Banner
|
Please ensure all fields are completed before submitting your comment!