If you don't ask, you don't get...
PAUL EDWARDS: Our matches were umpired by the school's cricket professional, a small chap whose weather-blessed, walnut face bore the lines of many summers. His name was Reg. One noticed his gentle kindnesses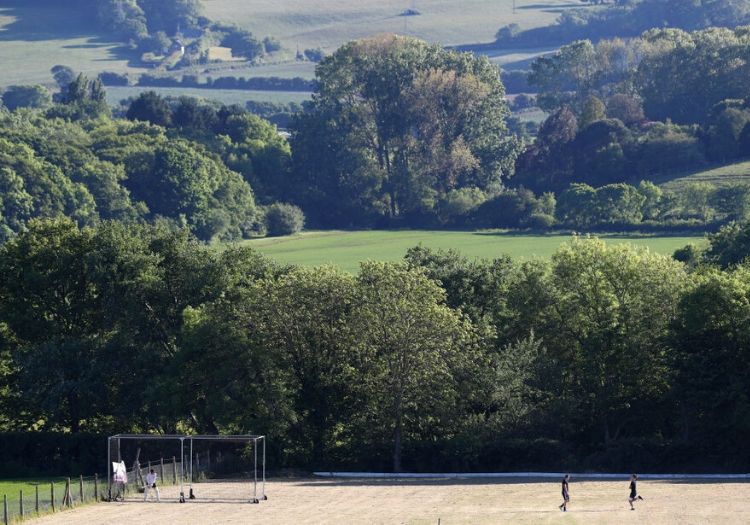 "It is a bad idea to go through life with your head up your arse." Now I admit that when set against the Analects of Confucius or the Maxims of La Rochefoucauld this axiom is no great shakes. Nevertheless, I was reminded of it this week when recalling for the umpteenth time one of the great regrets of my cricketing lives. It dates back over four decades yet barely a week goes by without my thinking about it.
My sombre reverie was prompted on Wednesday when I was contacted by the daughter-in-law of Charlie Parker's grandson. She had seen my pieces about Charlie and wanted to ask me about them. To my delight she sent a photograph of the ball with which the great Gloucestershire slow left-armer had taken four wickets in five deliveries, including the hat-trick, against Yorkshire in his benefit match.
The ball had been mounted on a set of silver stumps and presented to Charlie by the Somerville Club in Bristol. The seam was still proud and the ball has retained its maker's stamp, not surprising really given that Charlie had made sure Yorkshire's innings lasted only 20.2 overs. While I can take or leave most pieces of memorabilia this one "spoke" to me if that makes any sense. But then a proper biographer will tell you that if you live with a subject long enough they become a house-guest.
One of the compensations of my inactivity over the last ten weeks or so is that I have got to know Charlie. He regards me with sour distaste every time I write about jazz-hat cricket or any other form of unearned privilege. I got similarly dark looks at Balliol when I told the Trots I was off to watch cricket in The Parks.
Ah yes, Balliol, that's rather where the regret comes in. One of the countless benefits of my university education was that very soon after the end of term the college went on an eight-day tour of the West Country. In some years the first game was played at Colston's School which is perched on the top of Bell Hill in the Stapleton area of Bristol. The ground is tree-lined on one side but otherwise open to the sun which, when we played there, always seemed to burn down.
The pitch was hard and true and the outfield pitiless, a quality which could become a hazard for fielders unaware of the steep slope just beyond the boundary on a long side of the ground square of the wicket. In later years – I contrived to go on the tour even when I'd left university – the future Gloucestershire batsman, Chris Taylor, would make impressively ruthless centuries against us, but there is nothing to regret about that.
Our matches were umpired by the school's cricket professional, a small chap whose weather-blessed, walnut face bore the lines of many summers. Coaching and umpiring jobs were, and still are, attractive late-career options for former players still devoted to the game and somebody said Colston's umpire was, indeed, an ex-county cricketer.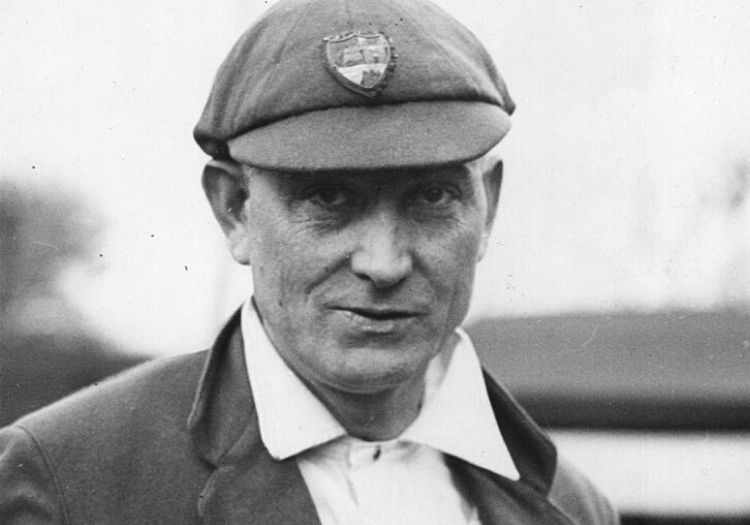 Only two players in the history of the game have taken more first-class wickets than Parker
One noticed his gentle kindnesses. "Well bowled," he would murmur at the end of a maiden. He raised his finger towards the batsman with a look of compassionate regret. We put his age at about 70 but most people seemed old to us. His name was Reg.
Only rather later did I discover that my guileless slow left-arm had been umpired by Reginald Albert Sinfield, who had played 16 seasons for Gloucestershire between the wars, taking 1,173 first-class wickets and making 15,674 runs. Reg was an off-spinning allrounder who had made his only Test appearance against Australia at Trent Bridge, aged 37, in 1938. The first of his two wickets in that match stands in eloquent reproach to my callow self-obsession.
D G Bradman c Ames b Sinfield 51
Bradman was given out by the famous umpire Frank Chester. So I could have asked Reg what it was like to dismiss Bradman. Or I could have asked him what he remembered of the Test in which Len Hutton and Charlie Barnett had made their first centuries against Australia. Hedley Verity played in that match, as did Bill O'Reilly.
I might have asked about Stan McCabe's 232, an innings so fine that Bradman called his players onto the balcony at Nottingham to watch it. I could have enquired about seeing Denis Compton become England's youngest centurion at just 20 years and 19 days.
Let me share my pain for a moment: these were the teams in that Nottingham Test:
England: Barnett, Hutton, Edrich, Hammond, Paynter, Compton, Ames, Verity, Sinfield, Wright, Farnes.
Australia: Fingleton, Brown, Bradman, McCabe, Ward, Hassett, Badcock, Barnett, O'Reilly, McCormick, Fleetwood-Smith
I should also have asked about playing county cricket in the same side as Wally Hammond or being skippered by Bev Lyon or bowling in tandem with Charlie. I might have asked about the life of a county professional and the regard in which some of the amateurs were held.
But I did none of those things; instead I ambled about with my eyes wide shut and my ears filled with the noise of the moment. It is not the sort of schoolboy error the captain of Middleton Stoney would make.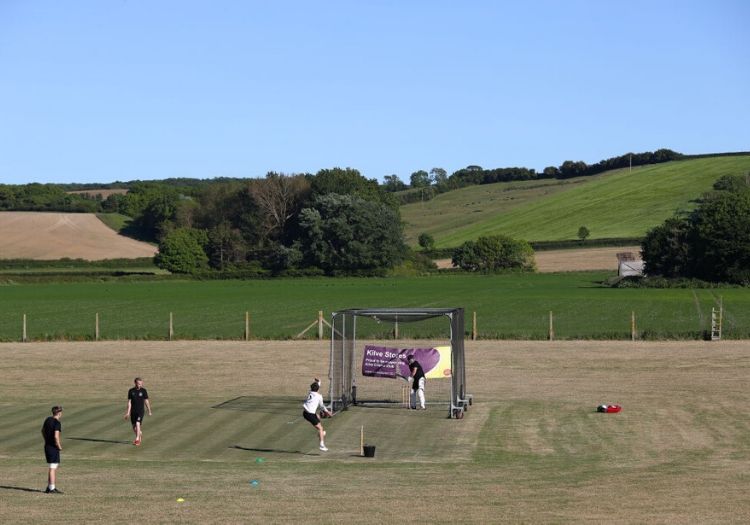 Recreational cricket remains suspended but the nets are open once more
In those days I'm not sure I knew anything you couldn't get from a book. These days I live in a library so perhaps there has been little progress. But at least one useful thing has come out of it. Occasionally I am asked by younger cricket writers if I have any advice for them as they begin their careers; I am tempted to suggest they try something less hazardous – press officer for the Taliban, perhaps. Maybe they ask me because at least they will then know what to avoid.
But what I do sometimes say is that they should seize every opportunity they get, even if the outcome appears unclear. They should pitch for work as often as they can as long as they understand that a negative response is rarely malicious. One of the pleasantest things about my job is being surrounded by heaps of talented young journalists, some of whom were at last year's Headingley Test.
If you had told some of them two years previously that they would have watched one of the greatest ever conclusions to a cricket match, they might well not have believed you. But they kept on reporting local league matches and being paid a pittance for doing so. They kept on asking the nationals if they had a day's work going and after thirty "no thanks" there was a "yes please". And suddenly they were watching Ben Stokes switch-hit and scoop his way to glory.
And perhaps there is a wider application to all this. Times beyond telling we have all been assured that we will appreciate cricket all the more when it returns after the pandemic. That is fair enough but players won't value games if they don't make themselves available for them. (The Balliol philosophers would call that a necessary truth.)
The same points can be applied to umpires and even more powerfully to junior coaches. The new world that greets when our game begins again will be different beyond our current conception. But that world and our game will be all the poorer if we let our opportunities go by outside the off stump.
Cricket will need all the volunteers it can get in a couple of months' time. There will probably be a little less money around so every county and every club will need that much extra support. All we can do is take our chances and turn up for work.
Save 30% when you subscribe to The Cricketer's print & digital bundle. £35 for 12 issues
Features
|
1Banner
|
Please ensure all fields are completed before submitting your comment!