Character: Now You See It, Now You Don't
PAUL EDWARDS: It's a mistake for people to think they understand a person because they have seen him play a sport. They may have seen something fundamental about him, but there will always be aspects which a game can't reveal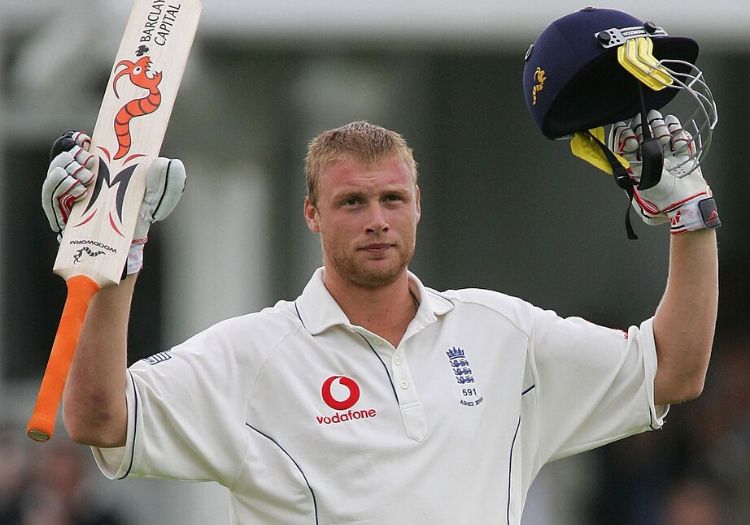 Character: noun:
1: the qualities that make a person different from others
2: strength and originality in a person's nature.
3: a person's good reputation
4: (informal) an eccentric or amusing person
Compact Oxford English Dictionary: 3rd edition (2008)
"What is Freddie Flintoff really like?" I must have been asked that question around twenty times during the 2009 season. It was Flintoff's final summer as a Test cricketer and he was once again taking on Australia, his favourite opponents. My replies, insofar as I recall them, were uselessly vague.
"Well, I don't see him that often…We rarely get one-to-ones during the Ashes." No doubt my good-natured questioners were disappointed. They probably expected more from someone who was covering every day of the series. But they would have been even more affronted if I had said what I was really thinking: "You've seen him play Test cricket, can't you work out an answer for yourselves?"
My gentle irritation stemmed from the orthodox belief that cricket reveals character to a degree unmatched by any other sport. It is a view I still hold but even a decade or so ago I was aware things were nothing like as straightforward as I was tempted to make them. Watching Flintoff bowl ten overs off the reel on the final morning of that year's Lord's Test revealed the warrior-cricketer to whom everyone in England warmed.
Five days earlier he had announced that the 2009 Ashes would be his final series. Now he defied the protestations of his right knee and told Andrew Strauss he would bowl until Australia were vanquished. And on the morning after the end of the series he revealed a quiet humility, acknowledging he was not a great player but had enjoyed some great days. Young cricketers could have modelled themselves on his character that summer.
But that was Freddie, cloaked in the nickname given to him by David Lloyd and taking on the world. Andrew, as he would probably admit, was a far more vulnerable character, one who had been prey to depression and whose frailties had been savagely exposed on the 2006-07 Ashes tour when he captained England to a 5-0 defeat.
To his credit, Flintoff has responded to the challenges in his life after retirement by building up a successful media career and by admitting to both doubt and insecurity. Yet it remains true that at various times in his career the temptation to play up to an image has not done him much good. So where is my apparent truism about cricket and character, now?
Still intact, I think, but in need of qualification. It is a mistake for people to think they understand a person because they have seen him play a sport. They may have seen something fundamental about him, something essential perhaps, but there will always be aspects which a game cannot reveal. Over the past twelve months that contention has been illustrated in graphic fashion by two cricket books.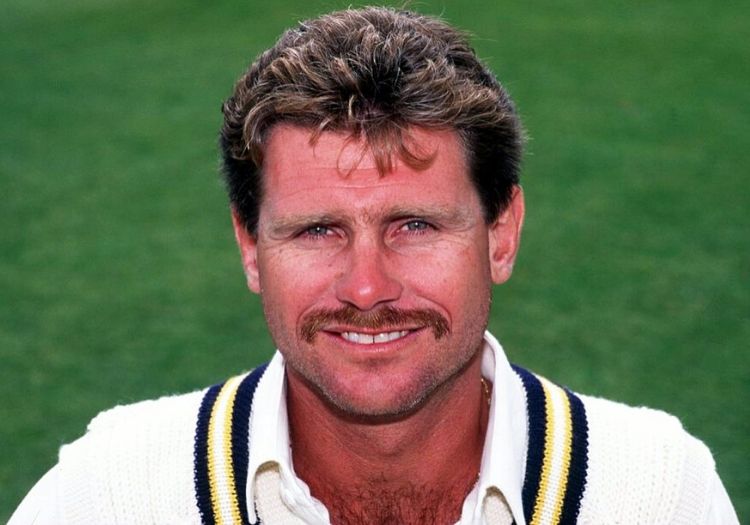 Robin Smith made 4,236 runs in Test cricket
In The Judge the former Hampshire and England cricketer, Robin Smith, tells a life-story in which one of the most courageous Test Match batsman – remember his square cuts off the West Indies quicks? – became so dependent on alcohol that it brought him to the brink of suicide shortly after his retirement. For example:
'I was ashamed, disgusted and scared. I loathed the person I'd become; I loathed Robin Arnold Smith…The most devastating thing was losing the respect of my family, especially my children. That destroyed what was left of my self-esteem. I looked in the mirror every morning as I brushed my teeth and saw a worthless derelict f***wit. The Judge had succeeded in almost everything he did. Robin Arnold Smith was a world-class failure.'
The forewords and the back cover of Smith's autobiography are littered with comments from former colleagues saying what a great bloke he is. His career was marked by skill, defiance and courage. Of course, he enjoyed a party. Didn't everybody back then? Then you begin reading…
A similar, albeit rather subtler, story is told by Luke Sutton in Back From The Edge, which may well be the rawest cricket book ever written.
Sutton, an accomplished wicketkeeper-batsman for Derbyshire and Lancashire, was also the fittest member of any squad to which he belonged. Yet he knew he had a problem with alcohol from his early twenties and, even more fatally, hid it from almost everyone.
'This early 'Work hard, play hard' mentality really worked for me. It was the persona that made me believe that I had arrived in the world. I didn't necessarily go drinking as much as some people, but when I did it was huge. On the flip side, when I worked hard it was with an equal level of intensity. You almost develop a warrior mentality within this persona, which team mates admire. I was a player with limited ability, so this determination to do everything to an extreme worked for me for nearly twenty years in the game.'
Shortly after reviewing Sutton's autobiography, I met a couple of his former colleagues. "Did you know anything about this?" they asked bemusedly, as though it was likely a cricket-writer might know something they didn't. Luke's book had astonished them as much as it had impressed me.
Most cricketers' lives are nothing like as grim as Smith and Sutton's became; they are greyer, more mundane, less interesting, and the players leading them are probably grateful for it.
And yet it remains true that a bloke's cricket sometimes reveals things about him which nothing else can. Moreover, once that essence of fulfilment is removed he needs to find something with which to replace it or, at least, compensate for its absence.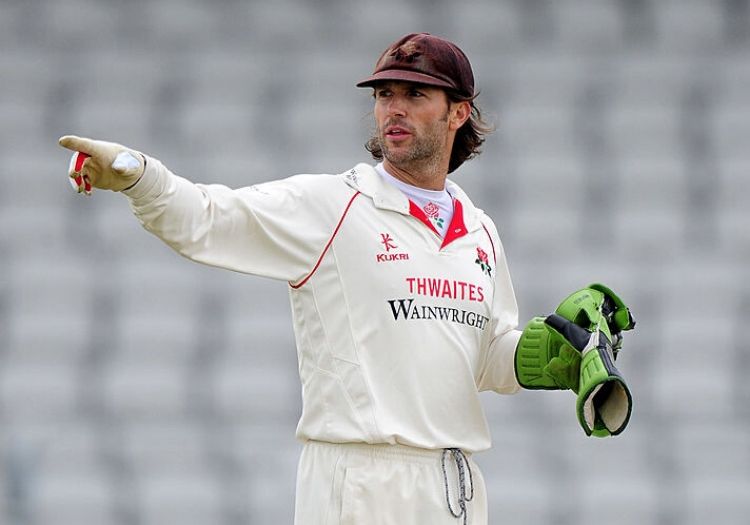 Luke Sutton played county cricket for Lancashire, Derbyshire, and Somerset
In his fine novel The Test, Nathan Leamon, England's lead analyst, gives his readers the clearest possible idea what the England's dressing room is like during an Ashes series. Liberated by his choice of form, Leamon can tell the truth. At one point in the novel the stand-in England captain, James McCall, is watching Tayls bat. Off the field, Tayls is first cousin to an idiot. When he is batting McCall thinks him a genius.
I've always wanted to believe that when you see someone do the one thing they love, you are seeing their true form. That watching him bat out here is a window into his soul.
It seems to me that The Test is already one of the great cricket books; that its delineation of character opens an appreciative, loving window on lives most of us see only when they are displayed on the field.
That sight is the privilege of a lifetime, of course, but even the best connected of today's local journalists will probably never know a county's cricketers as well as the writer whose work I will consider in this column next week.
For the moment, though, in fealty to my simple tenet regarding cricket and character, I'll break my habit of almost 16 summers and revisit something I wrote about Ian Bell nearly two years ago.
It was the penultimate game of the season and Bell's century on the opening day of the game against Sussex at Hove all but secured Warwickshire's promotion. The mere remembrance of it cheers me as the April sun beats down on England's empty cricket grounds.
"If you want to understand who Ian Bell is, then you should watch him bat for an hour. One thought of the occasion some 27 summers ago when the late Neal Abberley, then the county's batting coach, saw the nine-year-old from Coventry for the first time and wondered what the Gods had sent him. Batting is what Bell was put on earth to do and when he plays as he did at Hove on the first day of this game he shares his joy with others."
To remind ourselves of happier times we're offering a £20.19 subscription to celebrate England's World Cup win once again. Click here to take claim
Opinion
|
Features
|
1Banner
|
Please ensure all fields are completed before submitting your comment!