Opening Up: The organisation determined to change the conversation around mental health
SAM FRANCE: While the stigma of mental health issues seems to be fading, real-world support tends still to be inaccessible and insufficient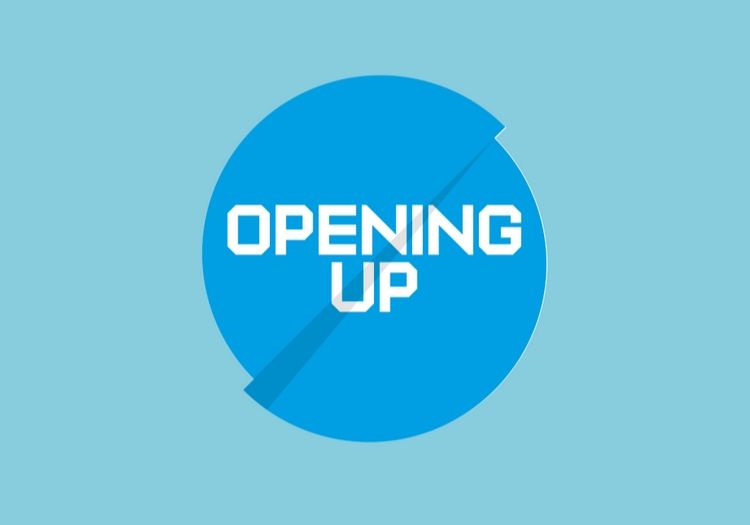 Alex Miller was a passionate and committed cricketer. At times, he lived for it.
Not in the way that Steve Smith seems to exist for the purpose of batting, or that Ben Stokes looked anointed as the saviour of England's biggest summer. There were days when cricket was simply the only part of life Alex looked forward to.
But when he took his own life in December 2012, it didn't matter that there were winter nets ahead, or an Ashes series just a few months away. After years of struggling through the dark tunnel depression had made of his life, eventually those chinks of light just weren't enough anymore. It was a feeling mercifully few of us could claim to truly understand.
His close friend and team-mate, Mark Boyns, knew the feeling well. The pair became friends at Sefton Park CC in South Liverpool, but it was their shared struggles with depression that bonded them together.
Now a college history teacher, Mark had come close to ending his life as he grappled with mental health issues at university.
With help from therapy and medication, he eventually found his way to a better state of mind, a happier and healthier one. He never got the chance to see his friend come out the other end of his struggles but, after an inspirational talk from rugby league organisation State of Mind, he found that cricket could help others as it had provided a tonic for Alex.
Mark founded Opening Up in 2014, delivering practical sessions to cricket clubs nationwide on what he calls 'mental fitness' – with principles that can be applied to their game, or to their everyday life. His message has evolved in the five years hence and rather than focusing on outcomes, Opening Up promotes a positive, proactive approach to mental wellbeing.
"The discourse around mental health is dominated by illness, people encountering problems," Mark says.
"A lot of people's experience of mental illness is that it comes out of nowhere and they don't know where it comes from, and they feel quite intimidated and scared by their interaction with it.
"But when we think about heart disease, we don't just wait for people to have blocked arteries and heart attacks and need bypasses before we advocate what's good for your heart.
"If we apply the same to mental fitness, it's giving awareness that people can do things that are good for their mental health which make them fitter, healthier and stronger - but that there are also things at the other end which can be not so good for it.
"Fitness as a term helps people think of it as something which can be looked after and you have some control over.
"Looking at it in terms of fitness and tying it in with sport can help people see there's little things they can do day-to-day that might help them with it."
Opening Up is a non-for-profit organisation that prevents mental wellbeing and suicide prevention through cricket
One of the key examples Mark draws upon is that of Sir Alastair Cook. While he may have retired from the international game with a slew of records to his name, the more difficult periods of his career were well documented.
Every time a lean spell was ended and the calls for him to be dropped silenced by a gutsy hundred and that relieved look to the heavens, pundits would praise Cook's mental fortitude. But, while the intricacies of his technique would be dissected and analysed at length, the mental side of the game remained abstract and nebulous.
"Everyone in that commentary box has played international cricket," Mark notes.
"Commentators won't just say: 'Oh, he's got a great cover drive' – they then talk about the footwork, where's his head, they get technical.
"With the mental bit of things, they would know but they don't seem as confident to talk about it.
"When you go away and look at it, Cook does all these things deliberately for his mental fitness. It's weird they don't get mentioned, because they're more achievable.
"Playing a cut shot like Alastair Cook, I could practise all day and never play a shot like it. But some of the things he does mentally are very attainable."
Rather than being a 365-day obsessive, Cook was a firm believer in taking time away from the game, famously spending breaks working on his Bedfordshire farm. Most importantly, taking this time out before he necessarily felt like he was desperate for a rest.
"You wouldn't net for nine, ten, eleven hours straight until you collapse," Mark adds. "You realise before you're physically exhausted that you need a break. Mentally, that sometimes doesn't happen and people push themselves so far, or are pushed so far that they end up having an injury, a breakdown. Call it what you like, but then you have to pick up the pieces."
Not everybody has a flock of sheep they can shear as an escape. But the basic principle of allowing yourself mental downtime is a crucial one for Mark.
He also points to Cook's habit of writing down aims and targets the night before a match, being mindful of the variables he could and couldn't control. This would allow him greater focus on the things he could affect, while the simple measure of making and passing targets helped to maintain a positive outlook and keep him 'emotionally level'.
This is Mark's target in cricket and in life; a point where you can enjoy the highs without getting carried away and live with the lows in the knowledge they will pass.
This idea of balance is one that ties in with what Mark calls the continuum of mental health. While there are extremes at both the positive and negative end, as with physical fitness, most people would likely find themselves somewhere in the middle.
But while a pair of running shoes, a gym membership or a local sports club can help someone at any level of fitness, Mark finds the support for people's mental wellbeing inadequate at every level.
"It's all well and good to advise people to see a doctor who can open up opportunities for you to get medication, counselling, whatever type of support is needed," he says.
"But doing that is difficult enough if you're in a position where you don't want to reach out, and it doesn't help that the support that is available when things are bad can be very slow in coming.
"I had a spell of two years where I took antidepressants and alongside that I wanted to have talking therapy as well. The time when I really needed it, it was unavailable, and what was available to me was weeks and weeks after the worst of it had gone."
It's a story that is familiar to far too many people. While the stigma of mental health issues seems to be fading, real-world support tends still to be inaccessible and insufficient.
Until that changes, organisations like Opening Up will continue to be crucial in making life move liveable. Whether you feel you need it or not, as Mark says, it isn't weak to speak.
Please ensure all fields are completed before submitting your comment!