Lewis Gregory: An allrounder of many talents
NICK FRIEND: A most modern cricketer, while Gregory's primary red-ball value comes with his abilities as a consistent, skilful seamer, his most sought-after attribute in the shortest format has become his capacity to hit the ball long as a finisher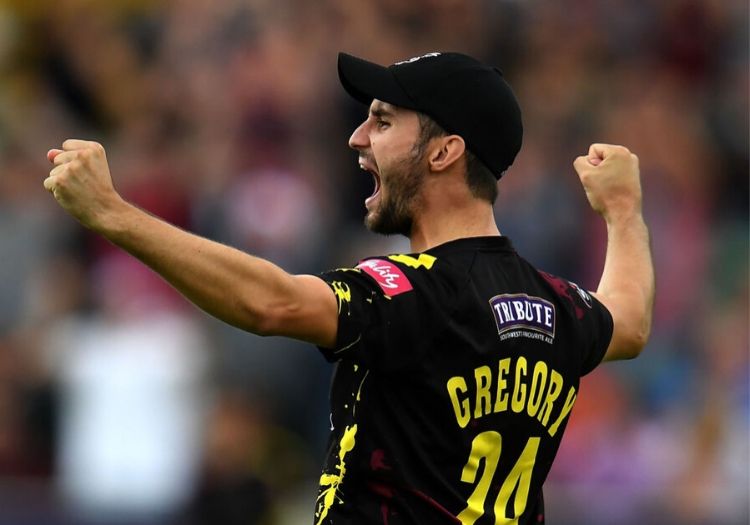 Lewis Gregory recalls two contrasting feelings: one, a sharp throbbing agony; the other, the opposite – clarity and confidence, finally, in a back that had caused him so much trouble.
"Before I went and saw the surgeon, it was probably the worst it was," he says, speaking with an almost audible wince as he reflects on the discomfort through which he pushed his body.
"I was playing in a 50-over game after having played in a four-day game against Lancashire at Old Trafford. We played another 50-over game after that – that whole week, I was battling.
"And in that last game, basically every time I put my left foot down as I ran in to bowl, I was getting a stabbing pain in my back. I was bowling at about 60mph, bowling slower balls every ball because it didn't hurt quite as much. At that stage, I knew it wasn't good and I had to do something about it.
"It finally got to the stage where I couldn't really do anything, which is not a great place to be."
At the end of the 2017 season, the Somerset allrounder went in for surgery to correct a persistent stress fracture, in doing so, opening up a new world of opportunity.
This might seem like an unusual place to begin: reminiscing of a now-resolved issue. Yet, the decision to go under the knife almost three years ago has been key in all that has happened since. Gregory is far from the first bowler to go through similar travails – as far as setbacks go, back problems among seamers are almost a rite of passage. His description, though, of an excruciating, piercing sting is a reminder of quite what goes into the job.
"I remember playing a game after and there was this shock moment," he explains. "I was like: 'This is what bowling feels like without a broken back.'
"Knowing what my skill level is actually like when I'm at 100 per cent and knowing what I can do and that I can back it up through the season is a massive confidence boost."
There is an immediate wisdom to Gregory, an interesting cricketer on multiple levels, an impressive talker and thinker on the game and his own direction. In the main, this conversation is about sitting and reflecting on the winter before this curious summer. Across the cricketing stratosphere, few were busier between November and March: he only spent a fortnight at home.
There was the trip to the United Arab Emirates for the Abu Dhabi T10 – a first foray into the franchise universe – followed by a place in England's squad for the T20I series in New Zealand, before stints in the Bangladesh Premier League and Pakistan Super League, with a tour of Australia as England Lions captain sandwiched in between.
We will come to all that later – there are multiple elements to unpack with Gregory these days, you see. In the shortest format, he has carved himself a niche of sorts as a finisher – an increasingly specialised existence, but also a rewarding, challenging role.
In the longer format, he remains a fine all-round cricketer – among the most potent seamers on the county circuit last season. For all the talk of Taunton as a haven of sharp turn and bounce, Gregory took 51 first-class wickets – 17 more than any of the club's spinners – at an average of 15.76. Of the 13 bowlers to surpass 50 wickets in last year's County Championship, only Kyle Abbott bettered his strike rate of 33.4 deliveries per wicket. It all culminated in July with a call-up to England's Test squad for the one-off clash with Ireland.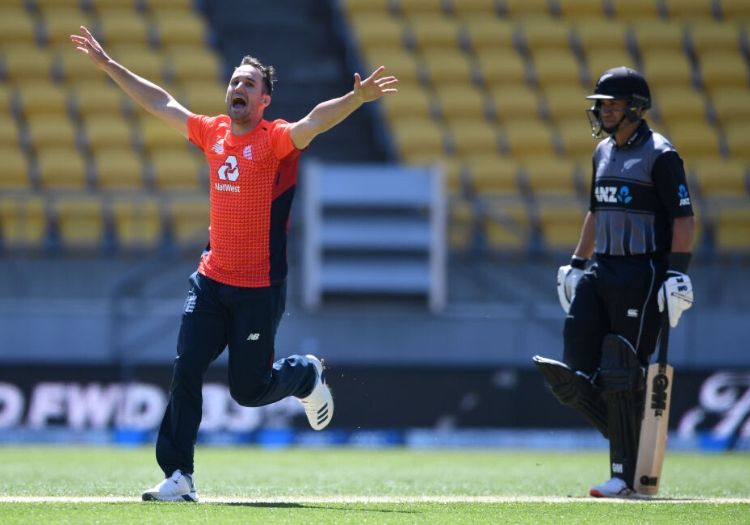 Gregory made his long-awaited England debut in New Zealand last year
It brings him back to the previous battle with his body. Surgery was "a last resort", he admits, but the proof has been in the pudding of the last two campaigns.
"When you're able to trust your body that it can get through and perform to where you want to be, improvements happen in your performance, you become more consistent, you can do what you believe that you can do," he adds.
"I think the last couple of years have shown that, more so in four-day cricket. I've been able to back up spells, back up days and back up matches."
Beforehand, each time he went for a scan, the results would display an injury healed. Each time he returned to bowling, the fracture would open up once more.
For five years, that cycle would repeat itself. Injections became a regular source of therapy, before the surgical route became the necessary step. "Probably the best thing I've ever done," he chuckles with a wry dose of hindsight.
He feels stronger now and more robust – a sentiment highlighted perhaps by the intensity of last winter.
For many reasons, it was a period of time he is unlikely to forget. He made his long-awaited England bow, a debut that has been seemingly imminent for as long as Gregory has been involved at Somerset. So close had he been at times that one couldn't help but wonder whether he might become one of those cricketers – always in the reckoning, but never ultimately capped. He wouldn't have been the first from his county, of course.
"I feel like I've got the ability to play international cricket," he says. "Over the last couple of years, I've probably had the performances to warrant it as well. I had a lot of issues in the first six or seven years of my career with injury. I've played a lot of cricket in my career not being fit.
"I think the last couple of years, I've felt like I've been able to perform to how I can because physically I've been able to. The first seven years, I wasn't. I would have a game where I might perform well, but physically I couldn't back it up for the next two or three weeks because of issues we've now managed to rectify.
"I've felt it was a long time coming, but my performances probably didn't stack up to play for England. Whereas, over the last couple of years, I've warranted an opportunity."
A former England Under-19 captain and a non-playing squad member for an ODI against Ireland five years ago, it always felt as though he could not be far away: a skillful, consistent seamer and a regular taker of wickets, combined with an undoubted talent with the bat.
He has been named now as part of the 55-man training group ahead of a unique international summer, having spent his lockdown living with Jack Leach, his Somerset teammate. One assumes his selection is with the white-ball series in mind, though you get the sense that Gregory will just be thrilled to be involved.
"When you get that phone call, everything stops and goes really slowly," he remembers of his call-up for the November trip to New Zealand. "It was an amazing feeling. To make my debut and get that cap off Steven Finn was a really special moment.
"As a young kid, it's what you want to do – you want to play for your country. To say that I've been able to do that is a huge privilege and something that I'm really looking forward to doing it again."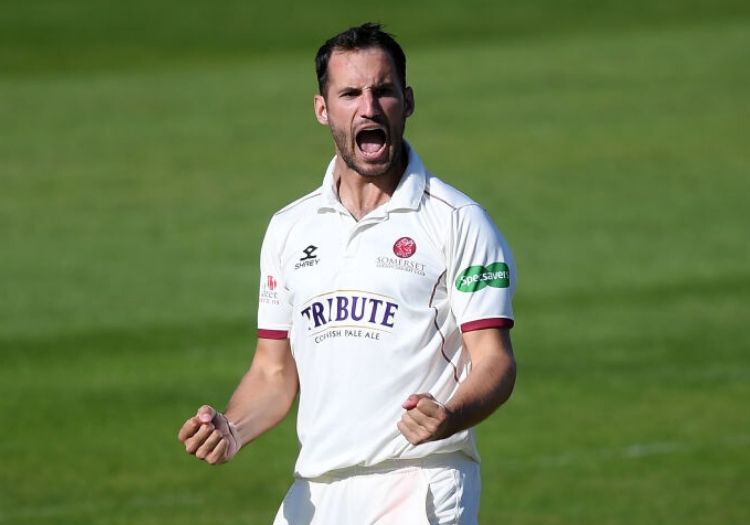 The allrounder took 51 first-class wickets last season
As far as immediate impacts go, he can look back now with a laugh. It is the nature of the T20 beast that, in his finishing position, there will be quiet periods.
He was one of only four men to feature in all five matches – along with Eoin Morgan, Sam Curran and Sam Billings, though his contribution amounted to 19 balls faced, 21 runs scored and four overs bowled.
"The five games in New Zealand, I didn't feel like I affected many games," he reflects. "I was disappointed with how I went, but it was a great learning curve to play in that kind of standard and scenario. After my experiences over the winter in franchise competitions, if I get another opportunity, I will be better prepared and know what's coming."
He describes his role as "very specialised, very volatile", hovering in the wings and waiting to pounce. What was once in the early days of T20 cricket seen simply as the back end of an innings has become a game within a game – a crucial passage of play and an opportunity to swing momentum or irreversibly impact the result. Andre Russell and his like have shown quite what is possible.
Gregory has adjusted his training accordingly, working closely with Paul Tweddle, an assistant coach at Somerset, on his preparation for a T20 innings.
"We've done loads of range hitting and literally trying to almost groove that swing of clearing ropes," Gregory explains.
"You have to be able to hit boundaries from early on in your innings. There are people that naturally do that and there are people who need a bit of time to adjust and get themselves in. I think it is a select role.
"Equally, anyone can come in on their day and score a quickfire 30 in that role, but I think it is becoming more and more specialised in terms of how we can affect the end of the game or the end of the innings as much as possible and try to extract as much as we can."
One difficulty is in quantifying contribution. Gregory's batting average in T20 cricket of 22.26 is unspectacular. Four fifties in 80 innings, likewise.
But there is more to it than that. He returns frequently to the notion of "affecting games" – how often he is there at the end, either dragging his side over the line or beyond a par score.
If there is a number to which he pays closest attention, then it's the speed of his runs. Since 2017, in the T20 Blast and five T20Is, his strike rate against pace sits at 188.5; in the last four overs of an innings, it rises to 200. Of the top 30 run-scorers through the death overs in the last three years of England's domestic tournament, only two have scored their runs more quickly.
Injury, ironically, meant that he missed much of the 2019 competition, though in 2018 his overall Blast strike rate rose further to 202.46, hammering 328 runs from 162 deliveries. In that singular campaign, he struck 29.01 per cent of deliveries faced to the boundary.
In the seven games through the same three-season period where he faced more than 20 balls, only once did his strike rate drop below 165 – there was a 26-ball 62, a 24-ball 60 and a 23-ball 50.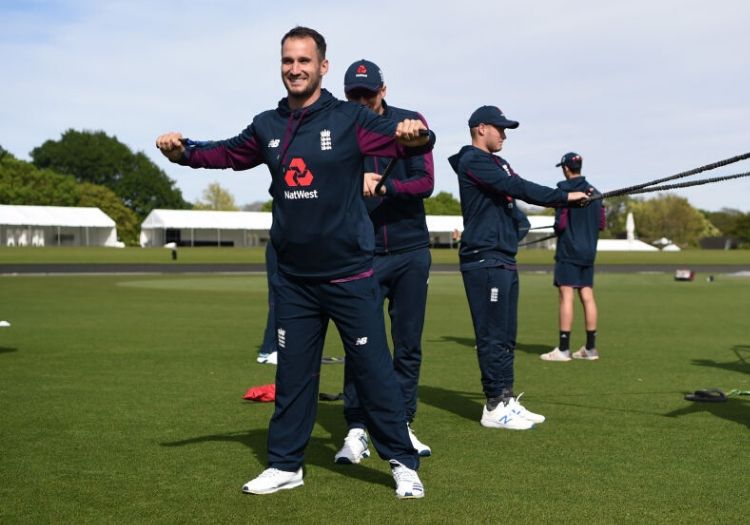 He has been included in England's 55-man training group
"It's a very tough place to be consistent," he admits. "In which case, your numbers might look slightly different to what you might perceive as good T20 numbers. You have to look at things slightly differently from just averages and that sort of stuff.
"For me, obviously you want to contribute and you want to score runs. You will have games where you score runs, but my big thing in terms of purely looking at numbers is mainly around strike rates.
"But equally, I try not to look at numbers as much as possible; it's almost like – how much are you affecting games? Are you finishing off games and closing out games where you get 30 off 15 balls? When you're batting first, can you make an impact and get a quickfire 40 or 50 off 20 balls? It's a case of: 'Actually, how many games can I affect?' I try to take the numbers out of it as much as I can because you know that it's quite a volatile role.
"You go in, you've got 20 balls, you know that you have to go from ball one or ball two. You don't have much time to have a look at things. Naturally, it's going to be quite volatile. It's mainly that – trying to affect as many games as I can.
"I'm lucky that I bowl as well, so you have games where with the ball you might disappear but actually you can still affect it with the bat. Equally, you can have a great all-round game or you can do it the other way around – you can affect the game with the ball. That's how I try to look at it as much as possible."
It is a thought that Gregory clings to; he is keen to face more balls and to retain the impact of his bowling in white-ball cricket – he has taken 25 T20 wickets in the last 12 months.
He has pushed Jason Kerr at Somerset for greater opportunities up the order – "I think there's more to give there," he insists. In 2018, his standout Blast campaign, Somerset lost regular early wickets and he found himself as a result with more time at the crease. In Bangladesh, he ended up batting at No.4 by the end of the tournament – an eye-opener and an experience that he "loved".
There is a balance, therefore, to where he sees his optimum self as he goes forward. The winter gave him a taste for the franchise circuit, and he is keen for another bite.
"For me, it's trying to be as well-rounded as possible," he adds. "Can I bowl in the powerplay? Can I bowl in the middle? Can I bowl at the death? It doesn't mean I'm going to, but being able to have those skills and being able to assist if needed. Likewise, with the bat: if I'm needed to open the batting, can I do it? Can I bat at four? Can I do it with the bat at seven?"
It leads to a final question. Is he surprised at the cricketer he has become? His bowling opened the door for a place in an England Test squad less than a year ago, while his brute power saw him heavily involved over the winter. It is an unusual existence – an allrounder, but also a specialist, valued predominantly for different skills across various formats.
"I think it probably has swapped," he reflects. "People are probably looking at my white-ball stuff in terms of what I'm doing with the bat in that role. I don't really like it, but the bowling is almost the add-on. Probably, it's vice versa with the red ball: I'm playing as a bowler who will hopefully score more runs than I have done, almost playing in that bowling allrounder kind of role.
"I see myself as a genuine allrounder across all formats: whether my numbers match up to that – probably not, but I had a pretty tough start with the bat in my career.
"People probably do look at me in the opposite ways when it comes to white-ball and red-ball, but how I look at it is that whatever game I'm playing in, trying to affect the game as much as I can. That's how I try to approach the game; hopefully, I succeed in that most of the time."
Save 30% when you subscribe to The Cricketer's print & digital bundle. £35 for 12 issues
Somerset
|
Features
|
England
|
1Banner
|
Please ensure all fields are completed before submitting your comment!