Laws to be changed and ends renamed... it's funny where the mind drifts when The Hundred is on
PAUL EDWARDS: I'll admit to being a maverick, if not an irritating eccentric, on this point but I've grown tired of city, town and pavilion ends. Unless named, even river loses its specific charm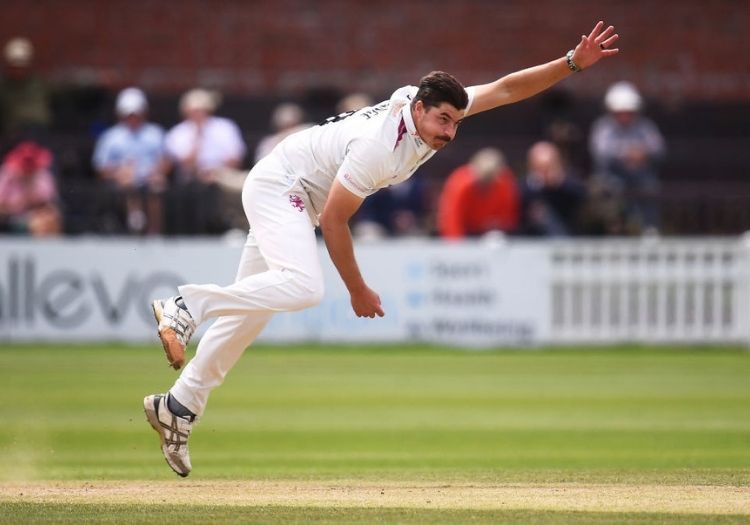 It's important for anyone closely involved in cricket to have friends for whom Joe Root is simply a good name for a garden centre. Speaking from rather painful personal experience cricket tours can be rather tedious when spent in the company of folk who can talk about absolutely nothing but our game. It is not merely useful for players, officials and writers to get away from their daily preoccupations; it is absolutely necessary.
All the same, this is a cricket column and I'm not convinced my editor's heart would skip a joyous beat if I presented him with a thousand words on T S Eliot (right-arm, medium pace), radical politics in early 17th century England or even the habits of marsh harriers on the Moss, that wonderful hinterland between Southport and Ormskirk.
Nevertheless, at a time when the sporting pages and websites are crammed with comment about The Hundred and its impact on cricket I promise to say no more about that topic this week, nor will I rattle on about Test Matches, the Blast, the Royal London Cup or even the County Championship. We all need a break.
Instead I want to talk about one minor aspect of cricket's charm and a couple of law changes I'd like to see. And yes, as ever, I'd enjoy hearing your views.
In the beginning let's talk about ends. (I knew TSE would get in there somewhere.) The two ends at Sedbergh are named Evans and Powell (pronounced "Pole" by the way).
I know this because the school's headmaster and its cricket coach decided the matter with me on the eve of the ground's maiden first-class match in 2019. Previously some cricketers had called them "Town" (or Church) and "Country", although given that all four sides of the Cricket Field are surrounded by fells, the latter was hardly very enlightening. Evans and Powell, on the other hand, are the names of houses at the school and they have what seems to me the essential quality of being particular to the ground with which they are associated.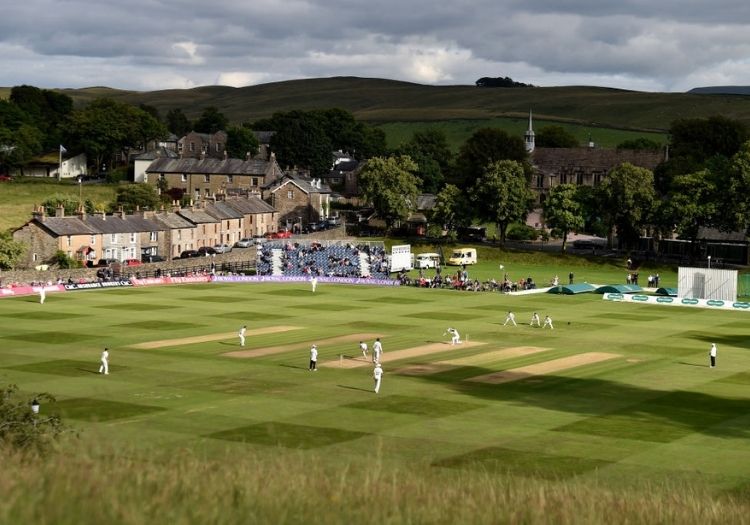 Sedbergh, a favourite haunt of our columnist
I'll admit to being a maverick, if not an irritating eccentric, on this point but I've grown tired of city, town and pavilion ends. Unless named, even river loses its specific charm so why not the "River Tone End" at Taunton? And the only "Sea End" I really like is at Hove. On the other hand Cromwell Road, Kirkstall Lane, Brian Statham, Finchale and Cathedral Road are all fine. You know exactly where you are with those.
But I'm afraid it gets worse and I'll leave you with one more example of my shameless unorthodoxy before I become the sort of bore I mentioned in the first paragraph. In the great summer of 2019 I covered a game at Newclose on the Isle of Wight. It was, like so many matches in those blessed months, a perfect four days, but when told that one of the ends on that beautiful ground was called "Pavilion" I unilaterally renamed it "Carisbrooke", even if the castle is a few miles away. It was pretty rude but I'm damned if it wasn't an improvement. Anyway, enough.
Now for my proposed law changes: firstly why is it stipulated another ball must be bowled if a no-ball or a wide is delivered. Should it not be the batsman's choice whether or not the bowler gets another go? As it stands, a pace bowler trying to get a wicket at the end of a day's play in a first-class simply gets a fresh opportunity if he oversteps. He has committed the mistake yet the batsman, to whom the extra run may not matter at all, still has to face six legal deliveries.
There are times – a run-chase or a limited-overs match, for example – when the batsman will want an extra ball, although I can think of the odd occasion in T20 games when the batting side might wish to see off a dangerous bowler as quickly as possible.
The case is even clearer when the openers have a tricky 20 minutes to bat on a cloudy evening or tailenders are attempting to bat out for a draw in a Test Match. I can't honestly recall whether no-balls were bowled at James Anderson or Monty Panesar during their last-wicket stand in the 2009 Ashes Test at Cardiff. But I'd bet my first edition of Nyren that they would have opted not to receive another ball had they been given the option when Mitchell Johnson or Ben Hilfenhaus overstepped.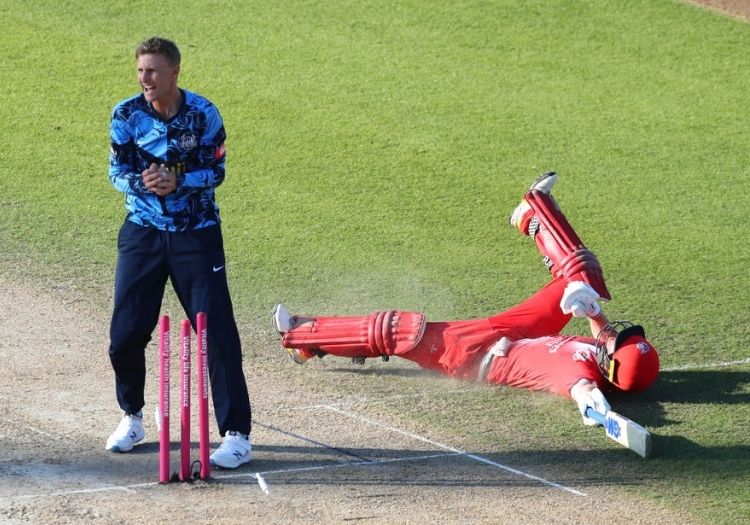 Should teams be able to run when the ball has struck the wickets and rebounded away?
Yes, I can probably understand opening batsmen worrying that such a refusal might be seen as a sign of cowardice but I reckon most would take the tough professional approach in games where runs were of little account. At the moment we're not penalising error in the best way possible.
I'm perhaps a little less convinced about my second suggestion but here goes. Suppose a fielder performs a brilliant pick-up and throws the stumps down. Unfortunately for him, though, the batsman has made his ground. Fair enough, of course, but what seems to me unfair is that if the ball ricochets away from another fielder's reach, the batsmen can run overthrows when all our fielder has done is play well. Now one can argue that overthrows are the risk one runs when throwing at the stumps but it would seem to me fairer that the ball should be dead once the stumps have been hit.
This would, of course, rule out the possibility of a run out at the other end that would benefit the fielding side – I said I was on less sure ground – and I certainly wouldn't prevent Ben Stokes getting those four runs in the World Cup Final when the ball hit his bat and went for runs. But that throw was well wide. At the moment excellence is being penalised.
What does this curious column reveal, apart from the fact that I should get out more? Well I have to be careful here, given my self-imposed prohibition in the second paragraph. But it seems to me that the current campaign to simplify cricket is cack-handed, patronising and misconceived. I don't for a moment think the game should be made more complicated than absolutely necessary for young children.
But the truth is that cricket is a complex game and even commentators under barmy orders not to use phrases like "bowling into the pitch" can be heard betraying their knowledge. Cricket's richness and intricacy are part of its appeal. You can spend a lifetime watching it and still learn new things.
My only quiet plea is that you don't spend your whole lifetime talking about it afterwards.
Opinion
|
1Banner
|
Please ensure all fields are completed before submitting your comment!