Kohli fastest to 10,000 ODI runs
The India captain's century - his second successive ton of the series - against West Indies at Visakhapatnam, saw him break Sachin Tendulkar's record set in 2001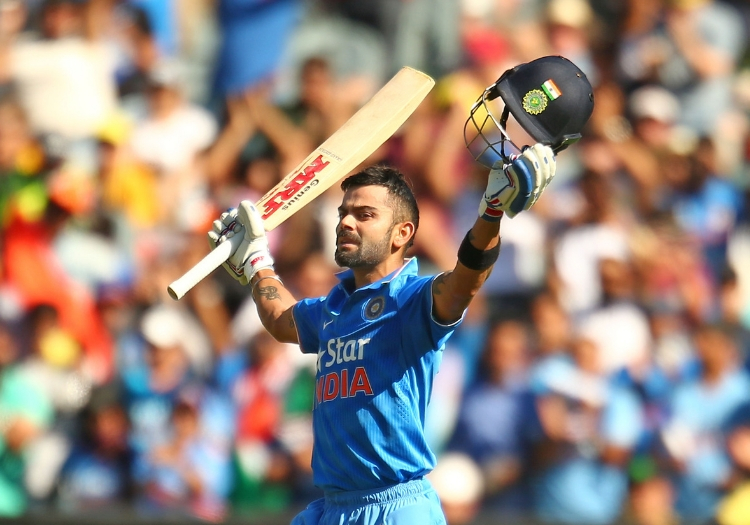 Virat Kohli has crashed through the 10,000-ODI-run barrier after hitting his 37th hundred in the format.
The India captain's century - his second successive ton of the series - against West Indies at Visakhapatnam, saw him break Sachin Tendulkar's record set in 2001.
The Little Master achieved the feat in 259 innings. Kohli has obliterated that effort, passing the landmark in only his 205th.
His unbeaten 157 also saw 1,000 ODI runs ticked off for 2018.
A frankly ridiculous score sequence of: 112, 46*, 160*, 75, 36, 129*, 75, 45, 71, 140, 157*, in the calendar year, has seen Virat leap from 9,000 ODI runs (194 innings) to 10,000 in just 11 innings. Eleven.
Kohli becomes the 13th batsman to break the 10,000 barrier with four of his compatriots; Tendulkar (259), Sourav Ganguly (263), MS Dhoni (273) and Rahul Dravid (287) all passing the milestone in distinguished careers.