Mind over matter: How Jeremy Snape went from the moon ball to sports psychology
SAM DALLING: The former off-spinner's second career has gone from strength to strength since he bowed out of the professional game more than a decade ago.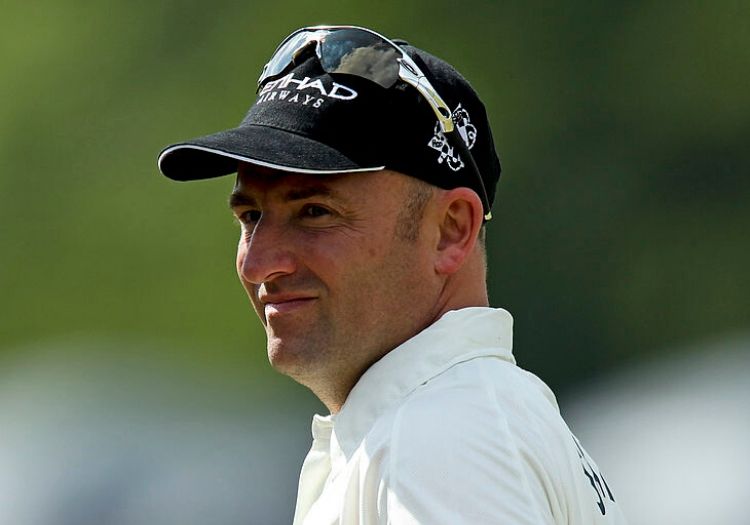 "How many hours did we spend on our physical, tactical and technical training compared to our mental game?" asks former England man Jeremy Snape, reflecting on his career.
The answer: "Less than 5 per cent, but most sports stars see the mental game at the very top level being 80 per cent of the performance."
In simple terms that's what first drew Snape's attention to sports psychology.
Times have changed since his heyday, with people more open to talking about their feelings.
International stars like Marcus Trescothick and Jonathan Trott have led the game to the verge of a new dawn.
"Back in the day – we are talking about 20 years ago - it was a very physical, tactical and technical game," Snape told The Cricketer.
"But although I thought it was the difference between my best and worst days, it wasn't a common thing to talk about sports psychology.
"That's why Marcus Trescothick and Jonathan Trott have made such a big breakthrough by talking about it.
"We had the decade of fitness, people running around and doing navy seal fitness drills. Then a decade of analytics and incredible biometric data.
"We can see pitch maps and hot spots and all that stuff which is fantastic.
"It's brought huge transparency in the game but of course the last thing we can measure is what's in people's head – so we haven't."
But we are starting to. And that's what fascinates Snape, who wants to lift the lid on exactly what runs through the heads of elite performers at those oh-so-crucial moments.
"Imagine if you could have a stream of consciousness as Stuart Broad is running in to bowl to Virat Kolhi or the World Cup final the last few deliveries.
"What is the bowler really saying to himself? Is he saying if I mess this up I will never play for England again?
"Or is he saying come on focus, yorker, get your front arm through this is going to be an amazing moment.
"Or are they thinking I wonder what the press are going to say tomorrow?
"That's the bit I find most fascinating."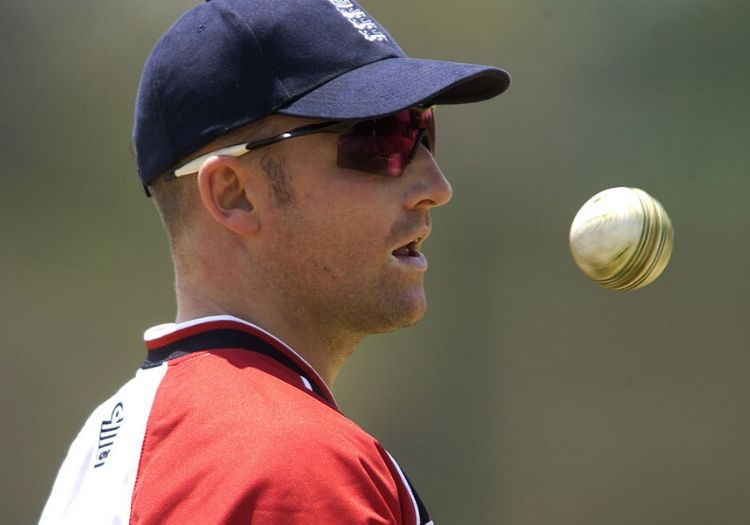 Snape played 11 times for England
The former off-spinner's second career has gone from strength to strength since he bowed out of the professional game more than a decade ago.
Snape's first leap into the world of sports psychology was in 2005 when he surrendered the Leicestershire four-day captaincy to complete a masters at nearby Loughborough.
It appears to have been the right call, with his current venture – Sporting Edge – forming almost immediately thereafter.
Fast forward 15 years and the lad from Stoke has travelled the world to interview scores of leading sports stars, business leaders, political activists and academics in a bid to discover the secrets of their success.
Reflecting on his now vast digital library for use with clients, Snape has revealed the need to balance the desire for more and accepting imperfection.
"I've been very fortunate to interview about 100 world class performers and the vast majority speak of the insatiable desire to be better.
"Not an insecurity but a hunger to do more - these are some of the best people in the world.
"It drives people under pressure, but we've got to make sure that's within a healthy balance.
"The challenge comes if you are a perfectionist with a technical fascination you're in a world of pain.
"We tend to get distracted by the purity of the technique and lose the streetfighter approach."
One of the biggest challenges a sports psychologist faces is scepticism.
Although the tide has begun to turn, there will still be plenty who feel the last thing they need on matchday is someone quoting inaccessible theories at them when they'd rather focus on strategy and gameplay.
But when the former Gloucestershire star explains his role, it becomes apparent that this isn't how it works in practice.
While Snape appreciates it may be tempting to speak only in buzzwords, rather than bamboozling people "psychobabble", his job is actually much simpler.
"These jobs are high profile and everyone wants them so the temptation is to feel like you have to prove yourself by coming out with the latest theories and most profound sentences," he admitted.
"You almost feel you've got to be a walking motivational quote book.
"But actually, if the player feels like you're just spouting your latest experiment it won't work.
"The players need to trust you and know you care about them doing well - listening is absolutely critical.
"You don't always need to be doing psychoanalysis or teaching people. A lot of it can be observing, asking questions, supporting, linking people together, starting important discussion.
"When you put yourself forward as a sounding board, as a friend then that changes the dynamic and the good stuff happens.
"Human connection is without doubt the biggest part of the performance relationship."
Another key aspect that must be dealt with is pressure.
Any sporting great – whether an individual or a team – will have found a way to face it, tackle it and make it work in their favour.
"Pressure can do funny things to both individuals and teams," explains Snape, whose podcast series Inside the Mind of Champions is earning rave reviews.
"The game, the context, the media, the opposition provide challenge, so very often in modern sport the coaching team are there to make sure the player has everything they need.
"The pressure and scrutiny that players are under now is immense.
"The volume of cricket and intensity of it means the reality is as a player you are never quite where you want to be physically but still have all the pressure and expectation that you are one of the best players in the world and expected to deliver."
And to combat it?
"Great coaches and psychologists are like performance detectors looking for clues in either the person individually or in the social chemistry of the group to try and understand what the dynamics are.
"Often that can be done by people watching. Some people get loud and boisterous when they get nervous and others withdraw.
"On a match day some people absolutely fire themselves up physically to dominate the opposition and you get some sitting cross legged in the corner reading the matchday programme.
"You need those interventions when the pressure is on, teams are starting to fatigue and relationships are starting to get strained.
"The most successful teams under pressure are the ones that aware of it, talk about it and make it part of their routine."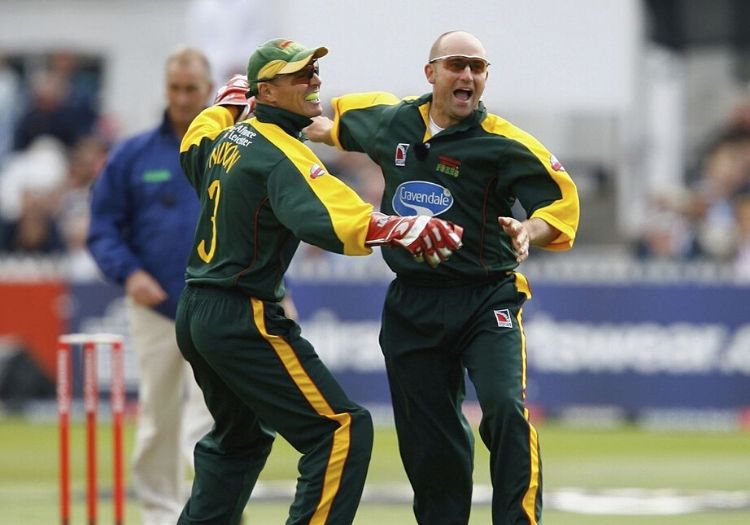 Snape represented Gloucestershire, Leicestershire and Northamptonshire in a 26-year career
A new mental facing challenge for the England side to face is the prospect of deserted venues
With next month's clash with the West Indies next month, Joe Root's men would have expected to continue ride the crest of the wave created by last year's a dazzling World Cup triumph.
But social distancing requirements means the expected packed houses and boisterous partisan crowds, will be replaced by swathes of empty seats – at least for the foreseeable future.
Statistically most side's fare at home, and Snape has singled out the reduced decibel level as a key psychological challenge for players to overcome.
"It will feel a little bit eery," he admitted. "What a crowd does is accelerate momentum.
"When a team is winning and the home crowd are behind them, it is fantastic for the fielding team but not so good for the batsman who are tentative and trying to survive.
"But when the volume is dropped down – and so the intensity from the external environment is turned down - the volume in our head gets turned up and that's the bit that is really, really important.
"That ability to build bulletproof concentration between deliveries will be of paramount importance in these games.
"The senior players that were used to massive games would have found it way harder if they had just come off the back of a massive tournament like the IPL. But of course, this is the same for all the players."
With all the success Snape has enjoyed post-retirement, it's easy to forget he was a fine cricketer in his own right.
Having packed his bags and left Northamptonshire ahead of the 1999 season, he arrived in the West Country and became a vital cog in the Gloucestershire wheel as the picked up one-day trophy after one-day trophy
For his next trick, Snape - who was also on the coaching staff as the Rajasthan Royals claimed the augural IPL crown - joined Leicestershire with T20 cricket in its infancy.
And he became fundamental in helping the unfancied Foxes to two titles in four years, reaching the lauded finals day in the other two years.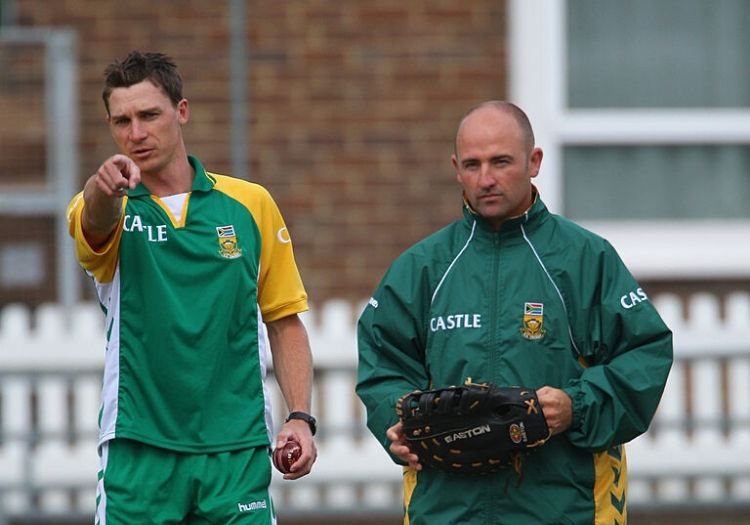 Snape has become a renowned psychologist since the end of his playing days
Now Snape has revealed a shocking warm-up performance was what helped his side discover the winning feeling.
"The first practice game we were bowled out for 26 and realised trying to slog every ball out of the park wasn't the way to go," he confessed.
"Although twenty overs felt like a blink of an eye it was actually quite a long time and you had time to build a strategy.
"We had 6 or 8 men padded up and would decide the order depending on the opposition bowlers.
"We always had a combination of a hitter and a rotator
"Darren Maddy was our pinch hitter, we had HD Ackerman who could rotate and score at a run a ball.
"And id if a spinner came on we'd deploy Paul Nixon who could reverse sweep.
"Even if those guys got out we had similar players falling behind them.
"Some teams make the mistake of having all their hitters up front but you can collapse in a heap and can't regroup.
"We learned very quickly that a 75 per cent intensity tempo for the majority was better than a gassing gun up front and a whimper at the end.
"People didn't rate us and we got under the radar."
Snape is a man used to being in the spotlight.
After all you'd need more than two hands to tally his collection of international caps, and he once appeared in an ODI against India in front of a crowd of more than 100,000.
But these days the 47-year old is used to a very different type of performance.
A day at the office frequently involves taking to the podium and delivering seminars on how businesses can use sports psychology in their day-to-day running.
A far cry from preparing for a Lords final it might be, but Snape prefers to see the similarities.
"Speaking at a conference is just like playing in a big match – it's another performance.
"There is a different kind of countdown, but as a cricketer I would have had the same things.
"You've got to get yourself focussed and prepared to deliver a good show. That keeps you on your toes", he explained before revealing what he believes to be the key to success in any environment.
"That predictable routine gives you a predictable momentum into the performance so you are not worrying about where am I supposed to be? what do I need to be doing? what do I need to wear?
"All those things can waste emotional energy is wasted.
"The countdown is all about in the days before making sure you've got your audience clear and you've got messages tailored for them.
"Although it can feel a little bit like auto pilot as you go through the time gates it is a necessary thing."
Save 30% when you subscribe to The Cricketer's print & digital bundle. £35 for 12 issues
Features
|
County Cricket
|
1Banner
|
Please ensure all fields are completed before submitting your comment!