India looked like the England of old, cowering in the wake of Anderson and Co
SIMON HUGHES: It was like being at one of those Ashes games when England, already down and demoralised, were ruthlessly dissected by McGrath and Warne, or before that cowering in the West Indies and being detonated by Marshall, Holding and Garner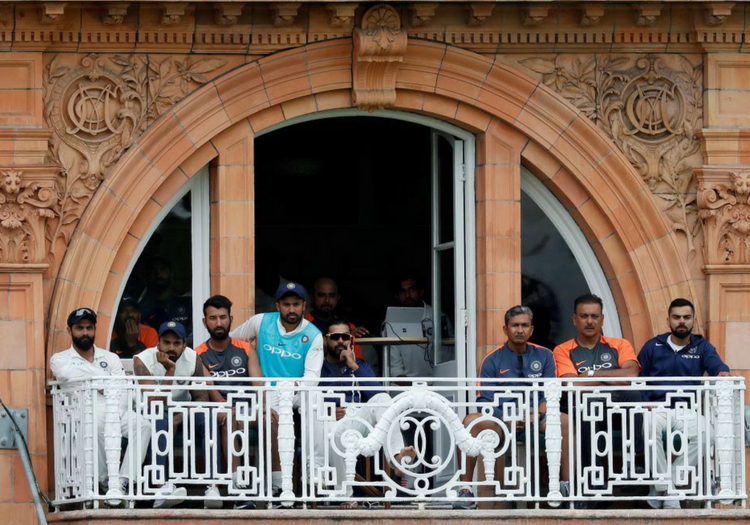 India were well beaten at Lord's
This wasn't a very enjoyable Test match to watch. It was like being at one of those Ashes games when England, already down and demoralised, were ruthlessly dissected by McGrath and Warne, or before that cowering in the West Indies and being detonated by Marshall, Holding, Garner and co.
India were steamrollered. It was barely a contest from the fifth ball of the match when Murali Vijay tried unwisely to work Jimmy Anderson through square leg and was bowled off-stump. India's batting lasted only 82 overs across two innings. Frankly they were worse at dealing with seam and swing than England are in spinning conditions.
England were lucky. The conditions were totally in their favour. Winning the toss and bowling under cloud cover on a pitch that had been covered for two days was a massive advantage.
The rain got on the pitch early in India's innings and juiced it up further. Their batsmen - apart from Virat Kohli - looked clueless at how to handle the admittedly peerless threat of Jimmy Anderson and his support acts.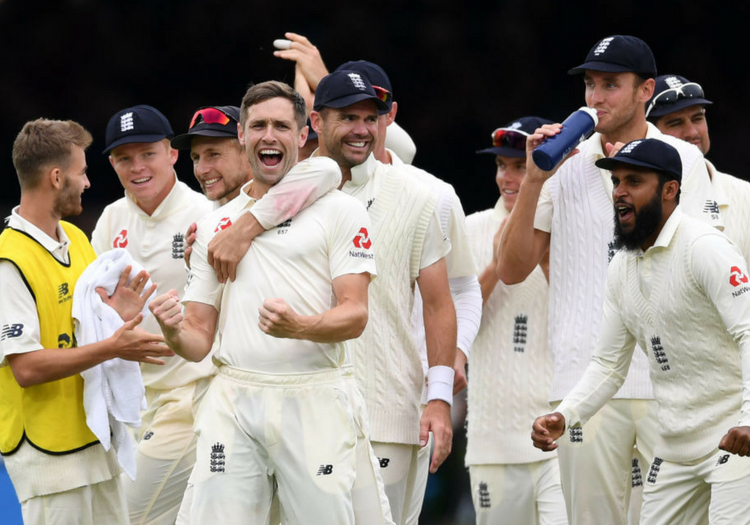 England romped to an innings victory
The Lord's slope also further perplexed India. Not many of them would have seen a pitch on a slope before. The best batting conditions were undoubtedly on Saturday, and England possessing a number of players high on confidence, took full advantage.
With the cloud cover back and the ball lifting and keeping low as well as swinging and Kohli clearly suffering, India were never going to survive long. It was men against boys.
Having said all that, England's bowlers in general - and Anderson in particular - keep raising the bar in terms of their consistency and potency and smart thinking. Anderson concentrated on perfecting one delivery rather than varying it too much, Stuart Broad ran in hard and make excellent use of the inswinger, Chris Woakes seemed to recover much of his old penetration and generally England's lengths were fuller than they have been in recent seasons.
Most of their wickets were derived from drawing batsmen onto the front foot.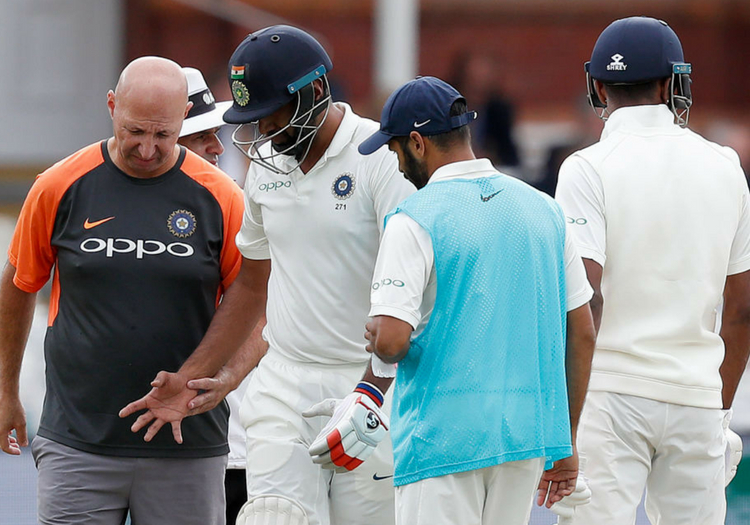 The series is nearby beyond India already
India look shot. Their openers (they have already tried three) are all loose players with a highest score of 26 between them, Cheteshwar Pujara has no recent runs and looks bereft of confidence, heaping huge pressure on the beleaguered Kohli and the slightly lightweight Rahane.
At least Hardik Pandya and Ravi Ashwin showed some real fight down the order. But India need real skill as much as tenacity, and, having rather foolishly decided to cut short their one practice match, they must prey for good weather and a flat pitch in Nottingham.
Even then they may not be good enough to stop England storming to an unassailable 3-0 series lead.