"I once was involved in a four-hour séance": Paul Nixon Q&A
HUW TURBERVILL sat down with the Leicestershire head coach to discuss career motivations, personal highlights and an unusual experience after a rainy day in Durham...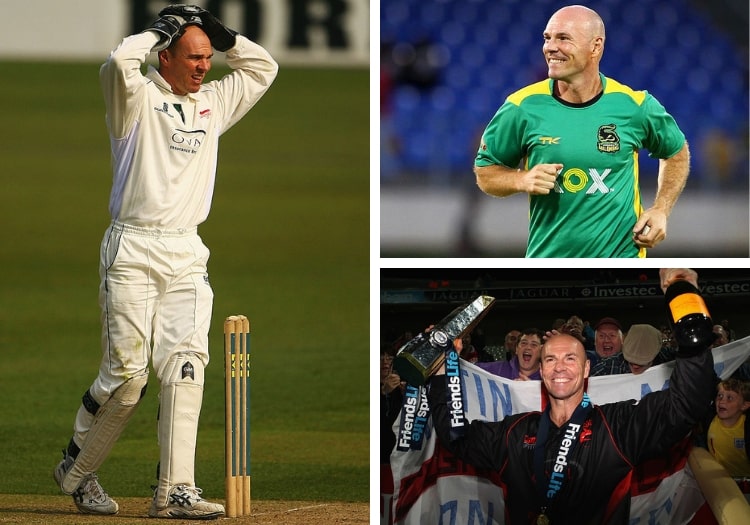 For Leicestershire you played in the 1996 and 1998 Championship-winning sides, and the T20 team that triumphed in 2004, 2006 and 2011… what a record…
Anything can be achieved if everything clicks, and the culture and strategies come together. We wanted to be the hardest-working side, and fortunately we made sure we kept it all together, kept the ship sailing.
I was lucky with all those trophies I won. In T20 you have to tick every box. People need to be smart and calm. Last year we didn't stay calm enough pressure.
What was it like being England's reserve wicketkeeper [to Alec Stewart] in that amazing winter of 2000/01?
It was great being in Pakistan and Sri Lanka. It gave me a huge insight into what it takes to win, what the coaches needed to do. It was a real squad effort. If there is somebody there who takes the energy down, that affects everyone.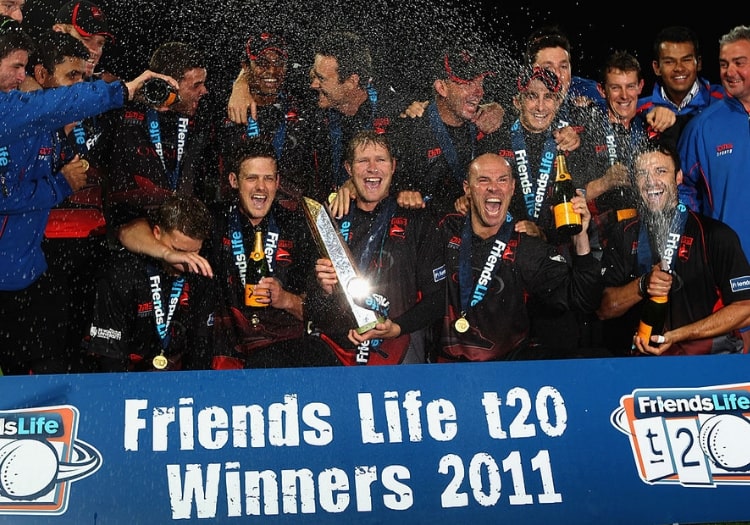 Paul Nixon celebrates with his Leicestershire teammates after winning the 2011 T20 Blast
How did you feel when you were recalled in the winter of 2006/07 for the one-dayers in Australia?
I thought I had missed the boat! To play in that winter was the icing on the cake. Michael Vaughan and Duncan Fletcher had obviously remembered what I was about six winters before. I had given a lot on those previous trips.
I was planning to stay fit by training with Leicester Tigers, but Michael had told me in October to stay cricket-fit, just in case. That is testimony to his management skills, he was thinking two to three months ahead. Winning the Commonwealth Bank triangular series was a remarkable achievement. Australia were the World Cup winners (2003), while New Zealand usually made World Cup semis and were incredibly well-drilled.
To beat them both in their own Australasian backyard was superb, especially after England had lost the Ashes 5-0. The subsequent World Cup was frustrating. I made a few scores (42 not out v New Zealand, 42 v Sri Lanka, 38 v West Indies) but the team did not get the breaks. It was an unbelievable experience though. The incident with Andrew Flintoff and the pedalo cost us a few quid, as most of us came in after midnight that night.
As a coach you led Jamaica Tallawahs to Caribbean Premier League glory in 2013 and 2016 – how was that?
It was a brilliant competition, and getting that gig so quickly after I had finished playing was wonderful. We had some great players, like Kumar Sangakkara and Chris Gayle. Those stints put me in a good place for coaching in county cricket.
Stump mics have shone a spotlight again on the things keepers say behind the stumps. You were known as one of the more vocal ones…
When very good players are immersed and playing well, it is all about trying to break their processes and try and get them to think about you instead. Jack Russell was also quite vocal, he would get in people's faces. It is not for everyone.
If you are introverted, do not do it. I did it to Graham Gooch once and he scored a hundred. It is what works for you – and if it is worth doing it to an opponent. It is part of the game though – what Steve Waugh called mental disintegration. Still respect the game, shake the hands of the opposition, have a drink with them, do not go over the top.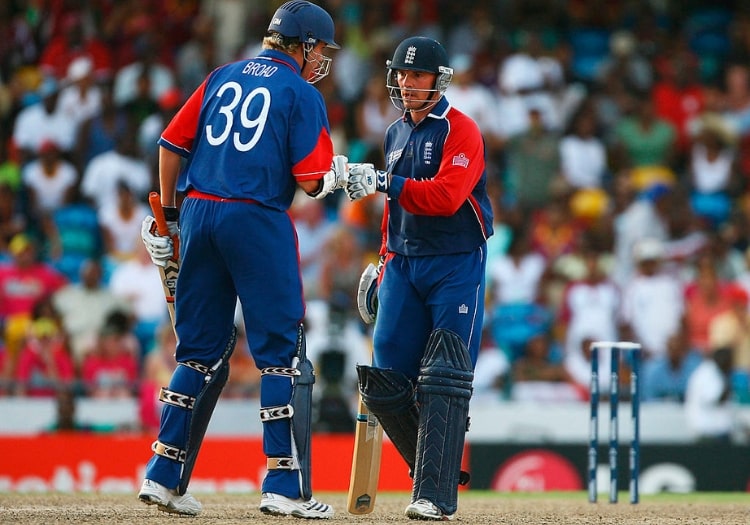 Nixon in England action during the 2007 World Cup
What advice would you give to a cricketer starting out?
Understand everything about yourself. Know your super-strengths, the areas you need to develop. Your role. Work super hard. Get the mental side of it right – work with psychologists.
What would you say was your life-changing experience?
I once was involved in a four-hour séance with several other cricketers (Brad Hodge, John Sadler, Darren Stevens, Darren Maddy), after it had rained for hours and hours at Durham. It was a positive experience. I also did a neuro-science course called withZing (it helped Stuart Bingham become the world snooker champion). That improved me as a person.
If you could meet anybody in time, who would it be?
Nostradamus. He was an amazing bloke. I think we would have a good conversation. I am always wanting to know the answers to why and how...