Goodbye to the 10-ball over: ECB to abandon initial idea for new flagship tournament
HUW TURBERVILL: I have been told the extended over is dead, and that The Hundred will no longer have overs of unequal lengths. I conclude from that that the new competition, starting in 2020, will consist of two innings of 20 five-ball overs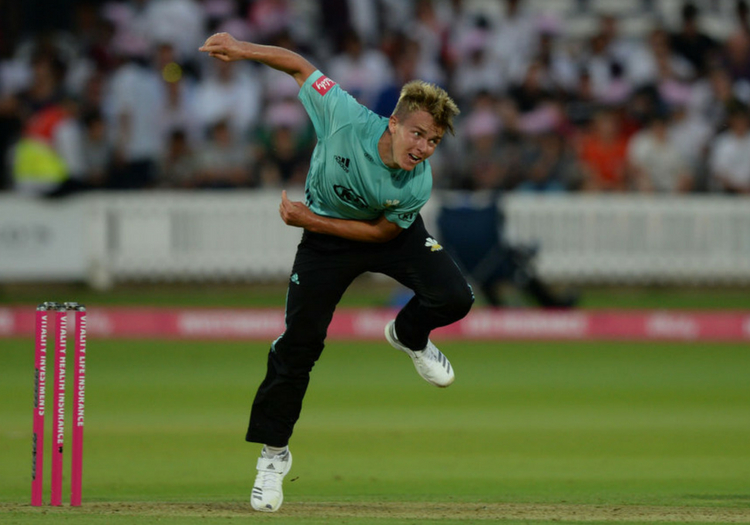 Bowlers will not have to bowl a 10-ball over in The Hundred
So farewell the 10-ball over. Short-lived. Unloved. To go and live in an afterlife already occupied by the Sinclair C5, The DeLorean, Betamax, MiniDiscs and Dennis Lillee's aluminium bat.
I have been told the extended over is dead, and that The Hundred will no longer have overs of unequal lengths. I conclude from that, therefore, that the new competition, starting in 2020, will consist of two innings of 20 five-ball overs.
The Cricketer still believes that abandoning the world-standard T20 is dangerous. It would be a departure from the phenomenally successfully IPL and Big Bash. I fear world stars will take the new format less seriously. We shall see… The Cricketer has mapped out its own blueprint for English cricket scheduling from 2020 in the August issue, out this week.
The Hundred was announced on April 19 (18 days after you-know-what).
It was met with ridicule and scorn on social media, which, let's face it, is not always necessarily the best gauge of whether something is good or not.
The initial plan was for 15 six-ball overs plus one of 10.
Later it was suggested that it could be 14 six-ball overs, plus two of eight.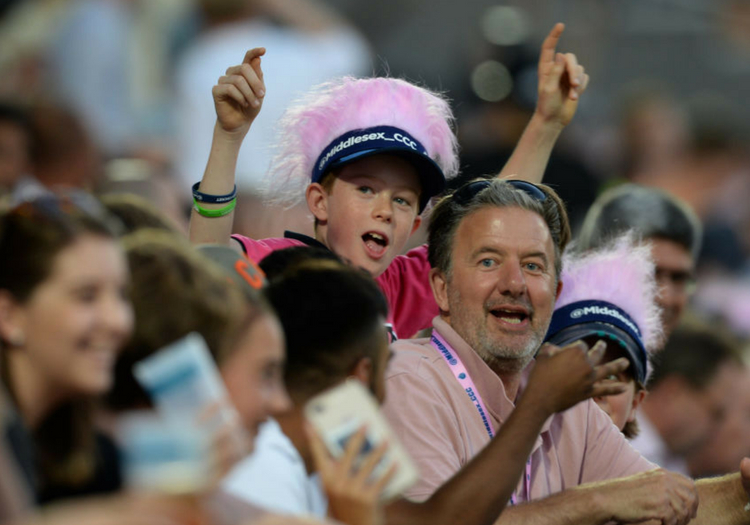 What format will fans be watching in 2020?
Personally I hate having an innings consisting of unequal overs.
The indication is that the ECB are coming around to 20 five-ball overs.
Yes it deviates from the standard six-ball overs used in Tests/first-class, List A/ODIs, T20/T20Is, but cricket used to have eight-ball overs, so it is not such a dramatic departure.
This is less confusing for youngsters.
There were still people on Twitter having fun this morning, suggesting one over of 100, two overs of 50, 100 overs of one, and so on. The ECB has an uphill battle silencing the scorn now, after a hazardous PR birth for their baby.
There was speculation that having 100 balls in an innings rather than 120 was at the bequest of the BBC, who are at last again going to show live cricket. Apparently this is not the case.
I am told it was the idea of someone in the department of chief commercial officer and managing director of the new tournament, Sanjay Patel.
The Cricketer editor Simon Hughes also seems to have had the idea for The Hundred a few years back.
OTHER 'POSSIBLE' COMBINATIONS
I think if the BBC had demanded a shorter format to fit in with a three-hour TV slot, we would have understood it more.
The fact that they did not makes it more puzzling.
T20 innings can still be played in 75 minutes – Gloucestershire and Kent at Bristol managed it the other day allowing fans to watch England play Croatia in the World Cup semi-finals.
It was certainly the norm in 2003 when the tournament started (I was there on the first night, Hampshire v Sussex at the Rose Bowl).
If they are really struggling to fit 120 balls in, how about four blocks of five overs, without swapping ends, or even two blocks of 10? At least players' stats will be comparable.
As long as the current team is in place at the ECB, however, I believe we are wedded to The Hundred. They love the concept of a 100-ball countdown.
The counties are also delighted that they are keeping T20 for themselves. Whether they demanded this, lobbied for this, or if the ECB chose to deviate from this off their own backs is something yet to be established.
The Evening Standard's Will Macpherson reported on Tuesday that the ECB have scheduled their first trial events for The Hundred, at Trent Bridge for men (expected to be between September 14–23) and Loughborough for women. The events are expected to be held behind closed doors.
Let's hope that is not a portent of things to come.